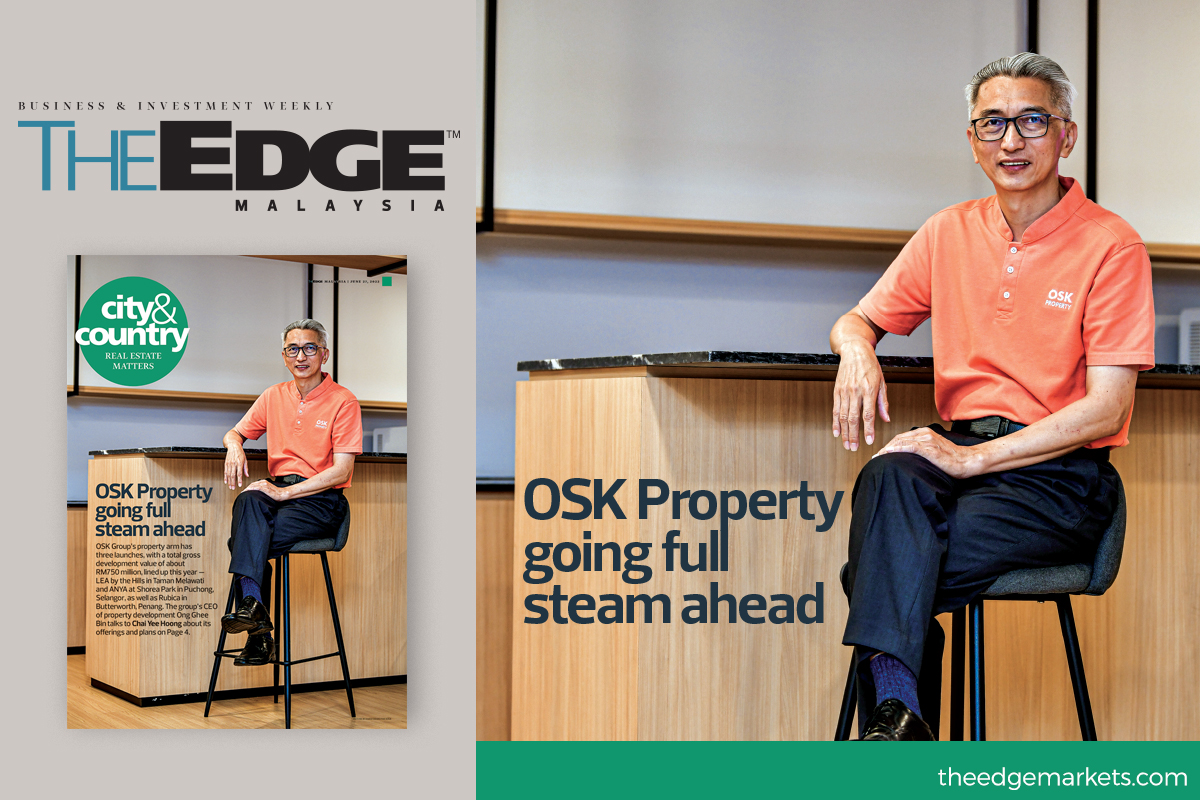 KUALA LUMPUR (June 26): The property arm of OSK Group has lined up three property launches, with a total gross development value (GDV) of about RM750 million, this year, namely LEA by the Hills in Taman Melawati, Selangor; Rubica in Butterworth, Penang; and ANYA, the second phase of Shorea Park in Puchong, Selangor. The developer is tentatively planning to launch LEA by the Hills on July 2 and the other two in the third quarter.
LEA by the Hills is a 2.9-acre leasehold condominium project which has a GDV of RM220 million and comprises 344 units in a 29-storey block.
For Rubica, the development is the seventh phase of the group's RM869 million Harbour Place development in the northern state. Rubica is a 1.9-acre freehold development which has a GDV of RM136 million and will comprise 230 units of serviced apartments in a 35-storey block.
At the 27.7-acre freehold Shorea Park, one of OSK Property's latest offerings, the developer has planned to launch ANYA after the first phase, MIRA at Shorea Park, performed better than expected since its launch in Sept 25 last year. MIRA at Shorea Park, which comprises 908 units of serviced apartments, is currently 85% sold.
The upcoming ANYA at Shorea Park is a 3.91-acre development that will offer 750 serviced apartments in two 34-storey towers. The project has a GDV of RM393 million.
"As the country is transitioning to endemicity, we are starting to see more people going out and their confidence returning. Even in the last few months, we have noticed more people buying properties, which gives us a lot of encouragement in terms of the timing to go to market. Personally, I think the property market in 2022 is on the way to recovery and I foresee 2023 being an even better year," says OSK Group, property development, chief executive officer Ong Ghee Bin in an exclusive interview.
Read more about the OSK Property's new projects and the company's plans in The Edge Malaysia weekly's June 27 edition.
Save by subscribing to us for your print and/or digital copy.
P/S: The Edge is also available on Apple's AppStore and Androids' Google Play.