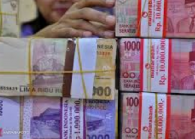 SINGAPORE (June 30): Asian currencies have stabilised after a quick dip on Monday following Greek Prime Minister Alexis Tsipras' call for a July 5 referendum upon failure to reach an agreement on a Greek rescue package with the Troika last Friday. Over the longer term, economists expect the impact of the unfolding Greek saga to have a minimal impact on the region.
On Sunday, the European Commission offered Greek voters a 10-point plan on its bailout requirements, urging Greece to vote in support of the referendum and remain under the euro. The plan includes reforms on sales tax, pensions and wages and takes into account Greek proposals discussed in June.
In the meantime, the ECB has capped the ceiling on its Emergency Liquidity Assistance to Greek banks at just below 89 billion euros, while Greece has called for a bank holiday until July 7 and implemented capital controls to avert the collapse of its financial system.
Now, markets are awaiting the outcome of the July 5 vote. Should the Greeks vote against the referendum, Greece is likely to default on its debts and be kicked out of the euro. On the other hand, a positive vote could result in a general election and a change of government.
Minimal impact
Whatever the outcome, economists mostly agree that its impact on Asia, beyond a short-term negative market reaction, will be minimal. "The Greek drama has now been unfolding for several years, so, now, it is much less of a surprise to financial markets," Nomura economists write in a June 29 report.
Asia has also "benefited from the sharp decline in oil prices over the past year, while fundamental vulnerability indicators have improved, suggesting that within the emerging market universe, Asia is least exposed to financial contagion."
In addition, Greece is a small economy that comprises less than 2% of euro area GDP, so it is unlikely to cause financial instability in Europe. Moreover, the rest of the euro area is in a much stronger economic position compared to 2011-12, having grown by 0.4% q-o-q in 1Q2015.
Meanwhile, most of Greece's sovereign debt is now held by other European governments and institutions such as the European Central Bank and International Monetary Fund. As of end-2014, private sector exposure to Greek sovereign debt had been reduced to 12% from 64% in 2010, according to estimates.
Euro area policymakers have also developed significant financial backstops to limit financial contagion, including a 500 billion bailout fund and further monetary easing by the ECB. On Sunday, the ECB signalled that it is closely monitoring the situation in financial markets and will use all the instruments available within its mandate to ensure price stability.
Ringgit, rupiah vulnerable
In the near-term, contagion fears could continue given the rising risks of a Greek exit. Nomura reckons the Malaysian ringgit and Indonesian rupiah are the most vulnerable, given the countries' high foreign debt ownership levels and reliance on commodity exports.
"In Malaysia, lower FX reserves and a likely sovereign downgrade by Fitch in coming weeks compound these concerns; while in Indonesia, the financing of the current account deficit will become even more challenging," writes Nomura.
However, any sell-off in Asian currencies is unlikely to last for long. While Eurozone direct bank-lending to Asia has grown, to US$433 billion ($583 billion) in 4Q2014 compared to US$330 billion in 4Q2012, this is offset by lower private sector exposure to Greek debt, at 39 billion euro in 2014 compared to 218 billion euro in 2010.