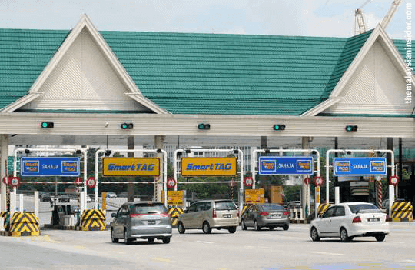 KUALA LUMPUR (March 27): The government would need more than RM400 billion to take over all highways in operation from the highway toll concessionaires in the country, the works ministry said.
"Based on a study done by Performance Management and Delivery Unit in 2010, the total cost to take over all highways is estimated at RM383.3 billion," the ministry said in a parliamentary written response dated March 21 to Member of Parliament for Bagan Lim Guan Eng.
Lim asked how much is needed if the government were to take over all highways in operation in the country.
The ministry added that the takeover amount could go up to RM400 billion, taking into account the number of new highways that have been completed after 2010, such as the Second Penang Bridge and the East Coast Expressway Phase 2.
Such nationalisation efforts would be a financial burden to the government, it said, adding that the provision would be better utilised for social facilities, which is more important and in turn can give rise to a multiplier effect to the public, such as the health and education sectors.