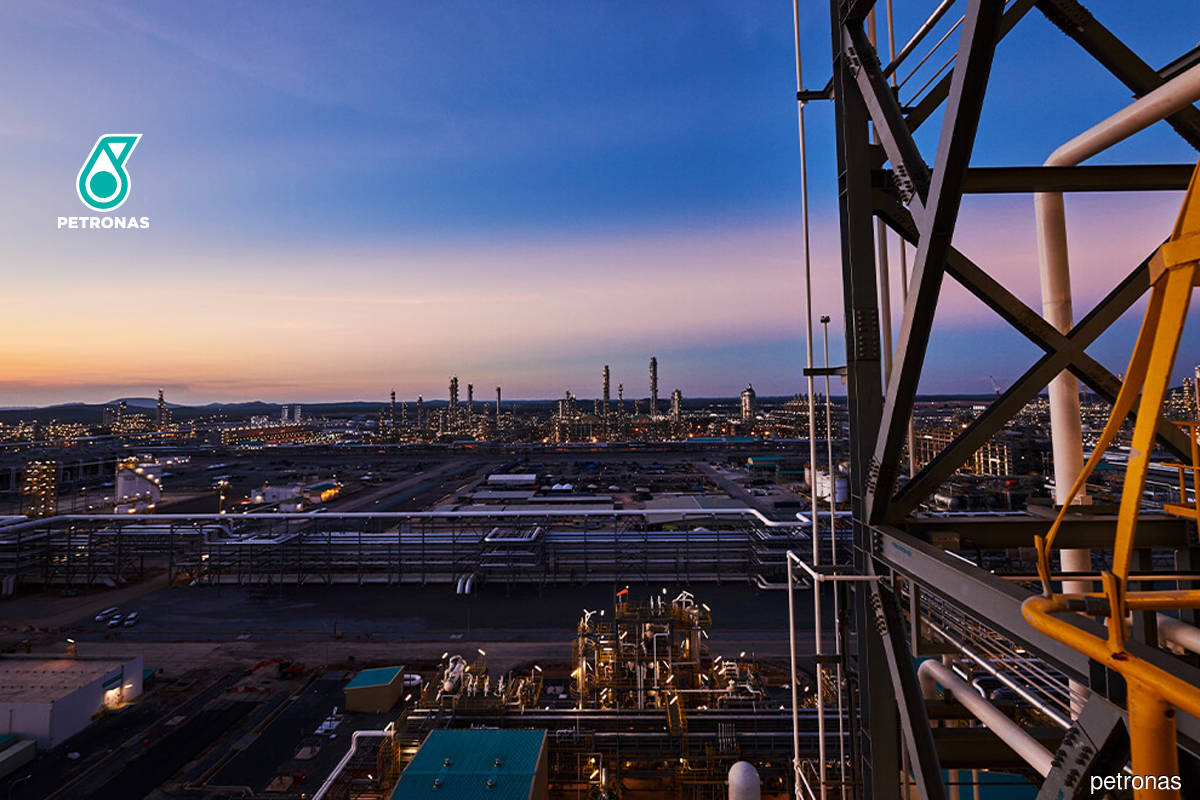 KUALA LUMPUR (Oct 6): The share price of Petronas Chemicals Group Bhd (PetChem) leapt over the RM9 mark in morning trade on Wednesday after investors reacted towards oil prices reaching new multi-year highs. 
The stock, which made it to the list of top gainers, peaked at RM9.05 in early trading before paring gains to RM8.88 at the lunch break, and closing the day at RM8.83 for a reduced gain of 14 sen or 1.61%. At this price, the company has a market value of RM70.64 billion.
It was also the first time the counter jumped past the RM9 mark since Jan 4, 2019, when it closed at RM9.26.
According to a Reuters report, US oil prices rose for a fifth day on Wednesday to their highest since 2014 amid global concerns about energy supply on signs of tightness in crude, natural gas and coal markets.
PetChem's share price has been on a gradual upward trend recently, with the Employees Provident Fund (EPF) earlier disposing of 10.58 million shares in the chemical arm of Malaysian state oil firm Petroliam Nasional Bhd (Petronas) on Sept 27 when the latter's share price climbed to its highest in over two years. 
The upward trajectory of the share price was driven by the news flow, including the planned restart of the company's refinery and petrochemical complex in Pengerang, Johor by end-2021 after the facility was closed following a fire in March 2020.
RHB Research analyst Sean Lim in a note on Wednesday said the Pengerang Integrated Complex (PIC) is likely to delay its reopening further, with the facility to be fully operational by the first quarter of 2022 (1Q22). 
"PetChem is still looking to achieve 60% to 70% utilisation in 2022. We believe the PIC will incur minimal losses in the first half of next year (1H22) and only start contributing minimally in 2H22. 
"Plant utilisation stood at 94% in 1H21, and we expect 3Q21 utilisation to improve from 2Q21's 97%," he said.
Lim noted that the PIC's average plant utilisation could be higher than the earlier guidance of 93% to 94% as PetChem's management had postponed some plant turnarounds to 2Q22, riding on favourable average selling prices (ASPs).
On earnings adjustments, Lim said the research firm increased its FY21-23 earnings forecasts for PetChem by 3% to 19%, factoring in higher ASPs.
"Note that we still factor in a relatively weaker price trend in 2022, in view of industry capacity additions. Similar to [the] oil price trend, we see the turning point of price trend expectations being delayed. 
"This is due to a better-than-expected recovery in demand and disruption to supply. We estimate that a 1% swing in ASPs will lead to about 1.2% to 1.3% change in earnings before interest, taxes, depreciation and amortisation (EBITDA), and management has guided that every US$10 (about RM41.86)/bbl movement in crude prices will lead to a 7% to 8% swing in EBITDA," he said.
Last month, PetChem reported that its second-quarter net profit jumped 10-fold to RM1.86 billion from RM186 million a year earlier as revenue rose largely due to higher product prices in tandem with the recovery in crude oil prices as investors weighed a supply shortage of the commodity against its demand recovery at a time when the Covid-19 pandemic affected the global economy.
Revenue rose to RM5.61 billion for the second quarter ended June 30, 2021 (2QFY21) from RM3.18 billion for the corresponding quarter a year ago.
For the first half ended June 30, 2021 (1HFY21), PetChem said cumulative net profit climbed to RM3.32 billion from RM692 million a year earlier, while revenue grew to RM10.28 billion from RM7.07 billion.
On a quarterly basis, PetChem said 2QFY21 revenue increased 20%, largely attributable to higher sales volume and product prices.
Lim added that he maintained his "buy" call on PetChem but with a new target price of RM9.91 from RM9.11 previously.
"Despite projecting an 18% decline in FY22 earnings, the valuation remains attractive, trading below its five-year mean," he said. 
Lim foresees further earnings upside if the moderation in ASPs is less steep than anticipated and PetChem can kick-start the PIC project smoothly, whereas downside risks include weaker-than expected petrochemical prices and plant utilisation rates.