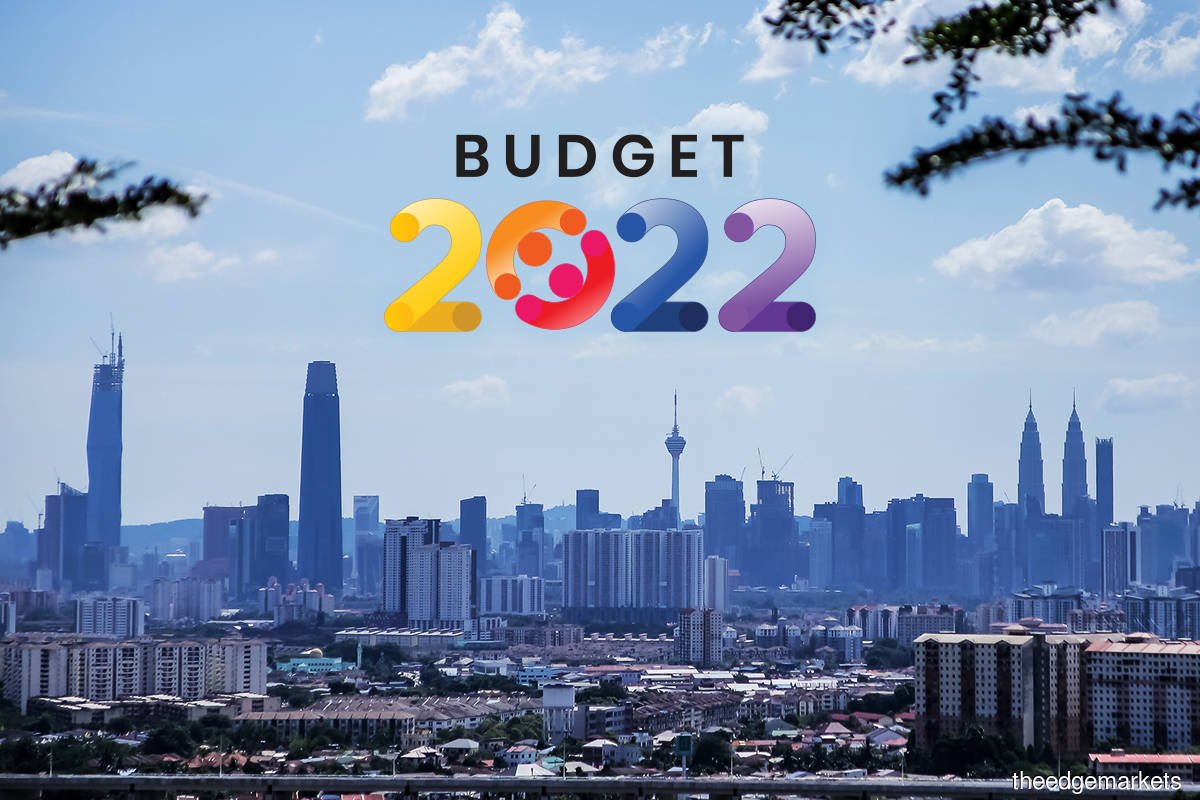 KUALA LUMPUR (Oct 27): Pakatan Harapan (PH) has proposed 12 key strategies for Budget 2022, including an immediate injection of the RM45 billion Covid Fund as agreed in the memorandum of understanding between the opposition coalition and the government.
The RM45 billion should comprise at least RM4 billion for the Ministry of Health, RM30 billion financial grants and subsidies for the economic sector, RM6 billion in work hiring incentives, and at least RM5 billion for households, said PH.
In shadow budget released on Wednesday, PH called for the strengthening of parliament as an effective and genuine bipartisan platform.
It said the government should empower the parliamentary special select committees (PSSC) by allowing them to scrutinise and review policies, bills and budgets, prior to tabling in the main chamber.
In order to build this foundation, PH stressed it is important that all ministries are shadowed by PSSCs.
"Currently, there are only 10 PSSCs covering 20 ministerial portfolios. Meanwhile, nine other ministerial portfolios do not have any PSSC oversight. Additional PSSCs should be set up to shadow these ministries, while some can be parked under existing ones," noted PH.
Recovery of vulnerable sectors
Expressing support for the recovery of vulnerable segments, the coalition called for loan moratorium interest waiver for B50 households, and a RM2 billion allocation for low-interest small business loans (up to RM50,000 per loan) for micro, small and medium enterprises (MSME)  via Bank Simpanan Nasional.
PH also suggested the setting up of a RM100 million business restart matching grant of up to RM20,000 per grant for MSME and small medium enterprises (SME), as an incentive to aid businesses that were forced to cease operations during the pandemic and would like to restart again in 2022.
Stressing the need to help the tourism sector, PH said the government should engage with insurance companies to explore the implementation of a government-backed Covid-19 travel insurance programme to boost and raise confidence in domestic tourism.
PH also proposed a series of recommendations to help the sports industry, such as converting the "Sports Industry Financing Scheme" into an interest-free easy payment loan with a 6-month automatic moratorium, as well as increasing the fund size to RM100 million.
The fund for the sports sector could be utilised to give a 50% monthly rental subsidy or a maximum of RM5,000 for premises not allowed to operate. Meanwhile, those operating in government-owned premises should be given rental exemption, the coalition suggested.
PH proposed that the government creates decent jobs via key growth generators, including through the [email protected] initiative. The RM6 billion initiative is a five year hiring and wage incentive scheme designed to lower hiring costs, while encouraging those out of the labour force to return to work.
PH also urged the government to give greater priority to the agriculture, green technology, care economy  and digital economy sectors to future-proof the economy.
It proposed that the agrofood facilities cap be increased to RM10 million per loan, from RM5 million, to provide more investments on modern farming equipment.
PH also called on the government to put effort into creating green growth and jobs through an increased quota for the NOVA programme under Net Energy Metering 3.0 scheme, with at an allocation of at least 600 mega watt (MW) from the current 300MW, with project value potential of RM3 billion by end of 2022.
It also called for the scaling up of the green technology financing scheme (GTFS) 3.0 to take advantage of the available machinery.
"To create the effect of stimulating this sector, we propose that the government increase the size of the GTFS in Budget 2022, to a total loan amount of RM10 billion for the next two years (2022-2023), for example RM200 million green interest subsidies borne by the government annually," it said.
PH also proposed that the government earmarks 1,000 suitable government buildings and premises to undergo retrofitting energy efficiency and renewable energy projects. With 1,000 such projects, there is a potential investment value of around RM4 billion.
Support for care services ecosystem
PH also proposed to support the care services ecosystem by extending the wage subsidy support programme to care operators in 2021, to ensure their survival and support early childhood care ecosystem.
It also proposed higher childcare subsidies with at least RM500 per child per month for children up to six years old for B40, M40 households, and those who have lost their jobs.
It also asked the government to reinstate the RM30 million allocation previously introduced by PH to build childcare centres for frontliners at government agencies, especially hospitals and police stations.
Additionally, PH also proposed to establish seed funding of RM10 million to promote businesses that conduct home-and community-based care services as alternatives to institutional care.
For the digital economy, PH proposed to provide a RM500 million matching grant to encourage digitalisation of business process, to establish one-stop digitalisation centre to assist small and medium businesses to apply for digitalisation incentives.
In addition, it proposed an allocation of RM250 million to provide fast internet access via towers and satellite services in rural Sabah and Sarawak to close the rural and urban digital gaps, as well as the establishment of an innovation fund for local content developers to produce applications that run on 5G networks.
PH also proposed improving the living conditions of public housing residents by allocating RM200 million to repair and upgrade elevators located in densely populated public housing, RM50 million to improve sanitation services, RM50 million to provide high-rise public housing buildings that have not been repainted in the past 5 years with a fresh coat of paint and RM20 million to encourage the formation of joint-management body/management committee in places that have none.
PH also proposed that the government spend RM450 million to acquire up to 500 electric buses to serve as last-mile connectivity for mass rapid transit (MRT) and light rail transit (LRT).
As for the highly anticipated MRT3 or circle line project, PH strongly advocates that the project be executed without the inflated costs.
For this, the project works should be given out based on an open tender, and not the project delivery partner model of the past, it said.
PH also suggested breaking the project down into multiple packages to increase competition between contractors and facilitate developer contribution routes and stations that directly benefit the value of their projects.
Allocations for Sabah, Sarawak
Meanwhile, PH also proposed for 30% of the total development allocations to be allocated to Sabah and Sarawak.
The development allocation for Sabah and Sarawak will invest in rural healthcare facilities, provide RM1 billion to assist Sabah develop a state-wide power grid that will reduce the state's dependency on high-cost power sources such as diesel, and consume cheap electricity generated by hydroelectric dams in Sarawak.
Additionally, PH proposed RM100 million worth of incentives to promote labour-intensive manufacturing in Sabah and Sarawak, to provide RM30 million fund to encourage export of Sabah and Sarawak food produce and products to the Peninsula, as well as quadruple the special grant to Sabah (to RM106.8 million) and Sarawak (to RM64 million).
PH proposed a budget of RM1 billion over five years to support local companies to regionalise and globalise, as well as provide RM1 billion worth of incentives to attract multinationals to base or relocate its regional or global headquarters to Malaysia.
For fiscal reforms, the coalition called for modernising the government's record-keeping system by officially migrating from cash-basis to accrual accounting.
Additionally, it also proposed to increase capitation grant to RM20 per person, up from the current average of RM13.61 per person, for states that are currently below that level, which aims to improve services of local and state governments and encourage decentralisation of power and responsibilities and ensure equitable distribution and treatment across states. This is estimated to result in an additional allocation of approximately RM200 million.
Lastly, for the special grants, the coalition proposed to revise the Malaysia My Second Home programme to prevent Malaysia from losing foreign talents, by extending foreign spouse visas from one year to at least three to five years, and allowing refugees to work in domestic services.