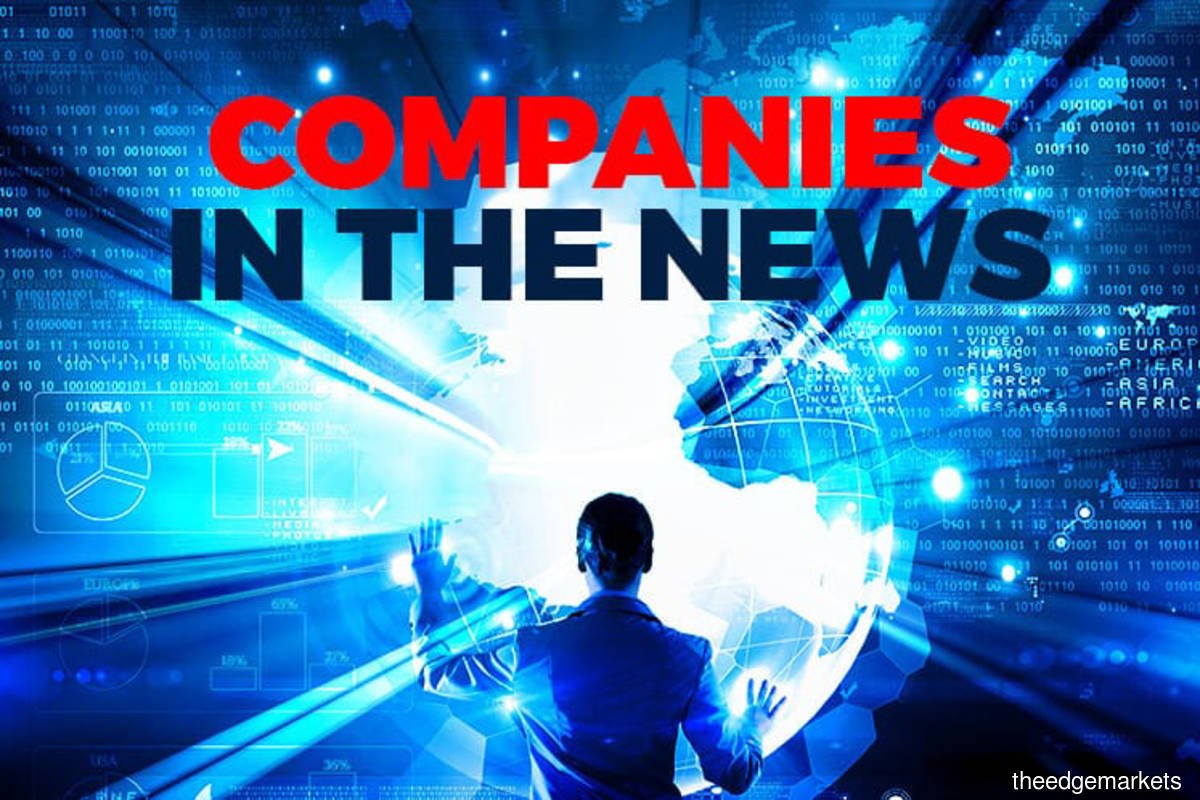 KUALA LUMPUR (Jan 11): Based on corporate announcements and news flow on Tuesday (Jan 11), companies that will be in focus on Wednesday (Jan 12) may include Pharmaniaga Bhd, AirAsia Group Bhd, Top Glove Corp Bhd, Tropicana Corp Bhd, TIME dotCom Bhd, HLT Global Bhd, Sunway Bhd, Luster Industries Bhd, and Aimflex Bhd.
Pharmaniaga Bhd's unit Pharmaniaga Logistics Sdn Bhd has received a letter from the Ministry of Health, agreeing in principle for the continuation of medical supply logistics services to the ministry's facilities for a period of 10 years.
AirAsia Group Bhd, which has been battered by the Covid-19 pandemic, is expecting international travel to recover soon despite the emergence and spread of the Omicron variant, chief executive officer Tan Sri Tony Fernandes said, attributing his optimism to an increase in flight activities and robust travel demand. "I do believe that we're at the beginning of the end... the good thing is, this time last year, we had no planes flying. Now, we've got a large chunk of our fleet flying domestic Malaysia, Thailand and Indonesia. The demand has been very, very robust," he told CNBC's Squawk Box Asia.
Top Glove Corp Bhd founder and executive chairman Tan Sri Dr Lim Wee Chai has resigned as Tropicana Corp Bhd's chairman, effective Tuesday (Jan 11). Lim, 64, who currently holds 162.21 million direct shares in the group, resigned in view of his other commitments. He acquired the shares in Tropicana in October 2017 from Tan Sri Danny Tan Chee Sing and his two related companies, Golden Diversity Sdn Bhd and Aliran Firasat Sdn Bhd.
TIME dotCom Bhd has proposed to acquire the Employees Provident Fund's (EPF) Changkat Raja Chulan office building for RM62 million. The acquisition is deemed a related party transaction as EPF is a major shareholder of TIME by virtue of its 11.75% equity stake. "The proposed acquisition will enable TIME to increase space for expansion of operational facilities," said TIME.
HLT Global Bhd has proposed a private placement of between RM66.5 million and RM76.84 million to fund its rubber glove business expansion and for working capital requirements. The group in August 2020 proposed a private placement of up to RM325 million for the same purpose, but the proposal lapsed after the group failed to implement the fundraising within one year.
Sunway Bhd plans to launch a tertiary medical centre as well as a shopping mall in the 1,350-acre integrated Sunway City Ipoh township by 2025. Sunway Medical Centre Ipoh will open in 2024. It will feature a comprehensive cancer centre and focus on women's health and wellness lifestyle medicine. The shopping mall will have a net lettable area of 700,000 sq ft and 2,700 parking bays.
Luster Industries Bhd has said it will subscribe for 81.58 million shares or a 5.55% stake in Aimflex Bhd (formerly known as I-Stone Group Bhd), at 12.67 sen per share or a total sum of RM10.34 million. Luster said the move is expected to allow potential synergies between the plastic and metal parts manufacturer and Aimflex, such as sharing customer bases. Aimflex is involved in the manufacturing and modification of automation machines and fabrication of precision parts and metal panels.