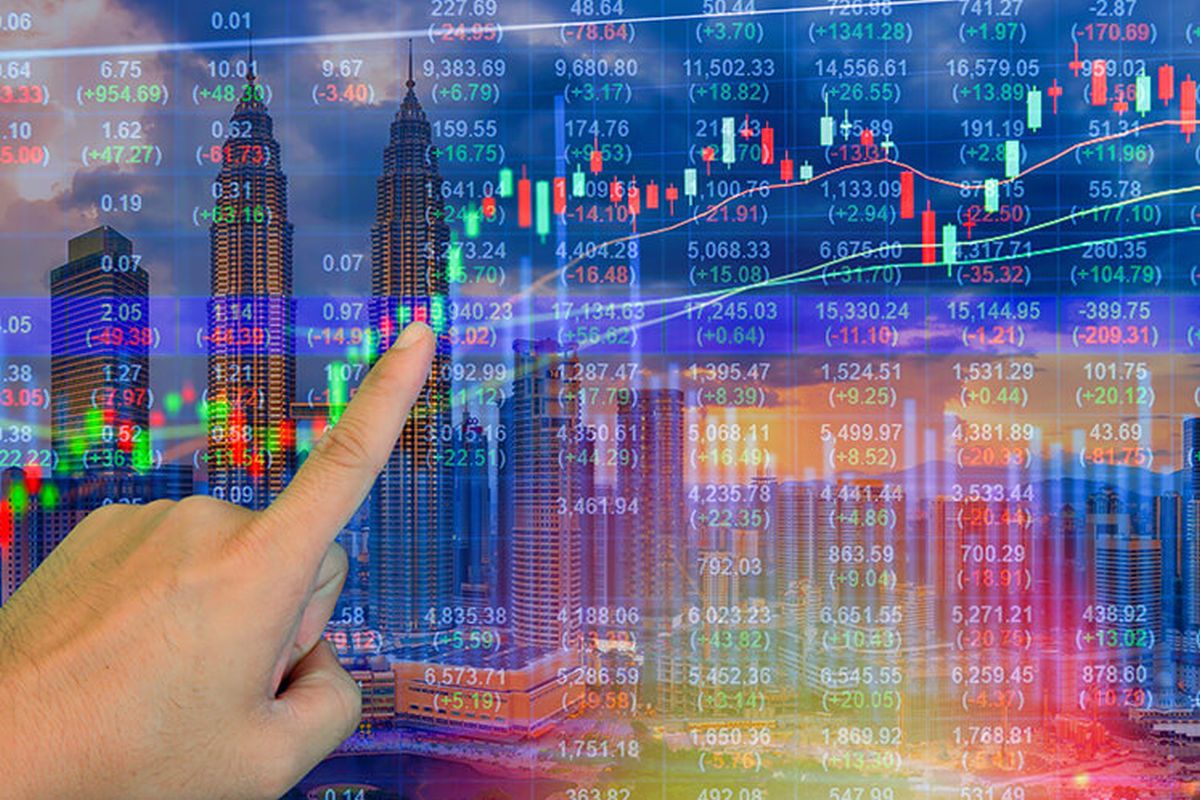 KUALA LUMPUR (Nov 24): The news on Datuk Seri Anwar Ibrahim, the chairman of Pakatan Harapan, being sworn in as Malaysia's 10th Prime Minister brought relief to the stock market and lifted the ringgit to RM4.4955 against the US dollar.
The FBM KLCI surged 58.38 points or 4.04% to close at a near three-month high of 1,501.88 points, which was a whisker away from the intra-day high of 1,502.11 points. 
The big jump, in percentage terms, is the largest since March 20, 2020 when the benchmark leapt 6.85% to 1,303.28 points.
The palace's announcement on Anwar being chosen to be the 10th Prime Minister spurred a relief rally as it unlocked the political impasse caused by the hung Parliament after the 15th General Election on Nov 19.
However, some quarters see the relief rally as a knee-jerk reaction.
The market is likely to be reacting to initial euphoria, said analyst Alexander Chia of RHB Research, noting that the new unity government has a long way to go to prove its ability to work together as a team.
Although another spike in markets should invite some short-term profit taking, he advised investors to re-focus on fundamentals with a preference for large-cap value stocks.
"After breaking past the 1,500-point threshold, the index is eyeing to climb towards 1,613 points, followed by 1,696 points," he added.
Among the component stocks, two telcos Axiata Group Bhd and Maxis Bhd led the pack. Axiata rocketed 12.8% or 36 sen to RM3.18 and Maxis soared 12.3% or 45 sen to RM4.11.
Gaming and brewery stocks, which tumbled earlier in the week amid uncertainties on which coalition would form the Government, rebounded.
At close, Heineken Malaysia Bhd surged RM1.56 or 6.7% to RM24.88 while Carlsberg Brewery Malaysia Bhd gained 94 sen or 4.3% to RM22.94.
Magnum Bhd was up 12 sen or 9.3% at RM1.41 and Sports Toto Bhd gained nine sen or 5.6% to RM1.70.
Genting Malaysia Bhd climbed 20 sen or 7.9% to RM2.72, and its parent Genting Bhd increased 27 sen or 6.4% to RM4.48.
All these six companies took a beating in the last three days of trading, with a combined market value of RM3.38 billion wiped off, as the fear of a possible conservative government being appointed prompted investors' exit.
Ringgit and catalysts ahead
The ringgit also headed for a strong rebound on Thursday, which strengthened by 1.74% to RM4.4955 against the US dollar from Wednesday's close of 4.5750, driven by the end of the political impasse.
The local unit, which opened at 4.5747 on Thursday against the greenback, also appreciated against a basket of other major currencies.
The ringgit gained 1.57% to 5.4376 against the British pound, strengthened 1.09% to 3.2716 against the Singapore dollar, and 0.67% to the euro.
"Domestic catalysts for ringgit include political resolution that paves the way for pro-growth policies and domestic reforms, and further OPR hikes," said Senior Economist Julia Goh from SG-UOB Global Economics & Markets Research.
She added that the US dollar and Chinese yuan trends remain prime drivers for the local currency pair, as the ringgit has been highly affected by movements of the yuan against the US dollar since April till mid November.
"This is not surprising given that China is one of the key trade partners of Malaysia. A sooner-than-expected easing of China's Covid-19 measures and new measures to support its troubled property sector after the 20th Chinese Party Congress helped stabilise sentiments in the yuan since early November," Goh added.
The stronger rebound in the ringgit was also driven by US Federal Reserve (US Fed) indications that it would soon moderate the pace of interest-rate increases to mitigate risks of overtightening
The US Fed signalled that it leans toward downshifting to a 50-basis-point hike in December.
Next key event is Cabinet appointment
The next key event that will be keenly watched by the market is the Cabinet line-up, and Parliament resumption to re-table Budget 2023, said Dr Yeah Kim Leng, professor of economics at Sunway University Business School.
"The new Prime Minister will have to assess each MP that will be appointed to Ministerial posts in the Cabinet. The quicker the Ministers get down to work, the better it is, especially as the country is heading towards a gloomy economic outlook next year," Yeah told The Edge.
He added that the new government is also seen to be making some changes to the initial Budget 2023 by reviewing cash aid that amounted to RM10 billion, tax cuts for middle income groups and SMEs for a total of RM1 billion, subsidies for electricity (RM2.5 billion), and development expenditure (RM95 billion).
"The incoming government will take stock of the expenditure, and might entirely review it. I expect the government to reduce some of the one-off cash handouts so that the allocation could be used to assist and rebuild living standards of the low income group for the longer term," said Yeah.
However, without a simple majority in the government, there could be more challenges to push through key reforms that tackle fiscal weaknesses, improve governance and address corruption, said Goh.
"This could be due to differences in party aspirations and values, conflicts in policies, or lack of political will.
"Therefore, it remains to be seen if key fiscal measures such as reintroducing a consumption based tax (like the Goods and Services Tax), carbon tax, and targeted subsidies will be implemented amid mounting macro headwinds," said Goh.
In any case, Budget 2023 will have to be re-tabled by the new government when Parliament resumes, she added.