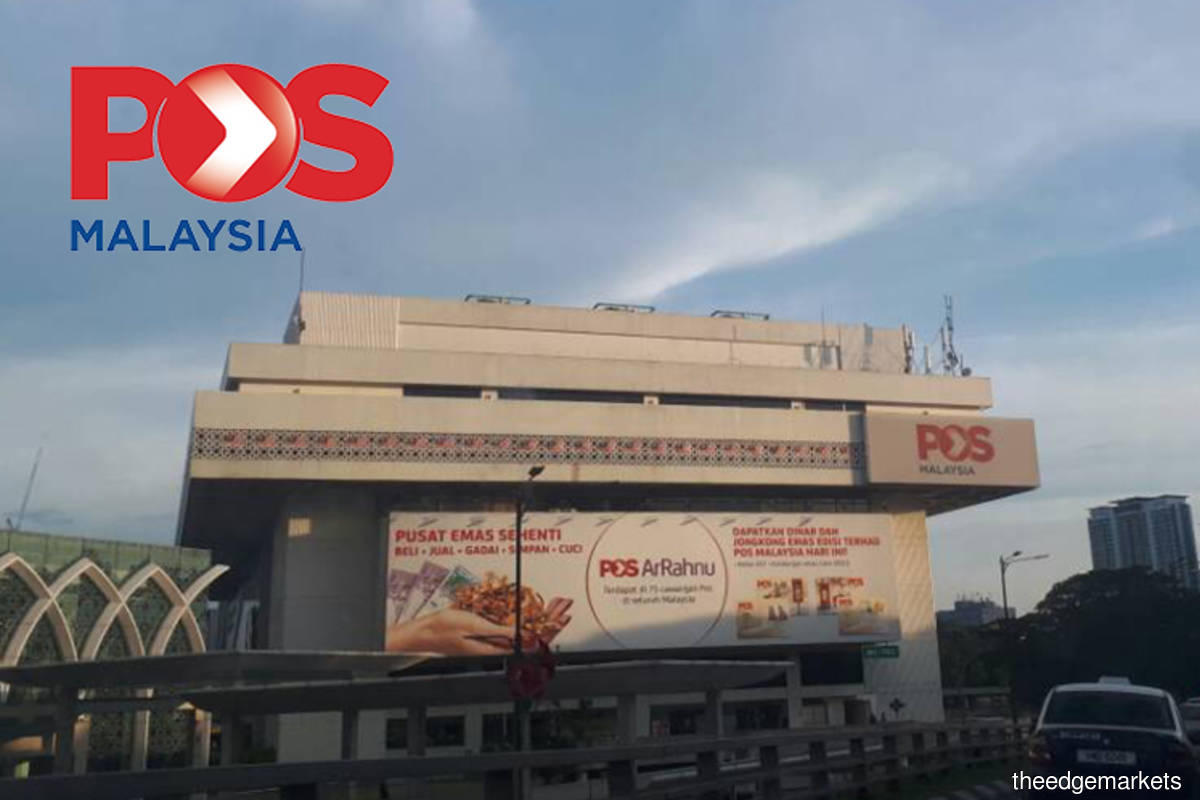 KUALA LUMPUR (July 30): Loss-making Pos Malaysia Bhd has appointed Charles Brewer, who spent 34 years in DHL group, as its new group chief executive officer (CEO).
Brewer, 56, will be its fourth CEO in five years. The appointment will be effective from Aug 1, said the postal group in a filing with Bursa Malaysia.
Pos Malaysia's previous CEO Syed Md Najib Syed Md Noor stepped down on June 1, after serving the company for nearly three years.
Brewer brings with him a wealth of experience in both logistics and postal services, said the postal group, which has been loss making for the past two financial years.
Brewer is expected to have an uphill task to revamp the group, which postal business is highly regulated coupled with shrinking snail mail volume while the last mile delivery service is highly competitive with thin margins.  
Brewer started his career with DHL in 1984 as a courier and spent 34 years in DHL group in various roles. He has led operations for the global logistics giant in several countries, including in Malaysia between 2004 and 2006 as the CEO of DHL Express.
Before this appointment, he was the chief operating officer of Canada Post, based in Ottawa.
Prior to the job in Canada Post, Brewer was the managing director of global customer solutions for DHL Express in Malaysia between 2000 and 2002.
"In between those two roles in Malaysia, he successfully transformed DHL Express Philippines between 2002 and 2004. His Asian expertise is further strengthened from his three-year stint as DHL eCommerce CEO based in Singapore, which ended in October 2019. In this role, Brewer covered all regions except for Europe, and had a focus on e-Facilitation, fulfillment and innovative last-mile delivery solutions.
"Between 2006 and 2011, Brewer took on several roles for DHL in the US, before leading the company's Sub-Saharan Africa region, building it into one of the largest logistics companies in that region,"said Pos Malaysia.
In a statement, Pos Malaysia chairman Syed Faisal Albar believes Brewer's global experience, and his extensive knowledge of the Asian market bodes well for Pos Malaysia.
"In a globalised economy, postal and logistics companies are by default a globally connected organisation. Pos Malaysia delivers across the globe and Brewer's experience in Europe, Americas, Africa and of course Asia will be helpful for the company.
"One of the most important criteria of his experience is of course the experience in Canada Post. In searching for talent, a postal organisation experience is a unique one that comes with both domestic and global regulatory obligations. As Pos Malaysia continues on the journey to transform itself into a major player in the region and beyond, Brewer is the right candidate for the job.
"Brewer has built his strengths around understanding customer needs and efficiency of service, which are both the cornerstones of any customer-facing business. Critically, he also believes in employee engagement as one of the tools towards achieving an organisation's strategic targets. He also has hands-on experience in turning around companies," Syed Faisal added.
It is worth noting that this is Pos Malaysia's eleventh consecutive quarterly loss amid the challenging operating environment.
Pos Malaysia posted a smaller net loss of RM46.78 million for the first quarter ended March 31, 2021 (1QFY21), versus a net loss of RM49.22 million a year before, on the back of higher revenue of  RM595.28 million in 1QFY21 against RM558.53 million.
The postal group's net loss was at RM308.02 million on the back of revenue of RM2.33 billion in FY20. There is no comparison figures due to a change in the financial year end from March 31 to Dec 31.
Pos Malaysia's share price closed at 77.5 sen today, valuing the group at RM607 million. The counter, year to date, has fallen 33% from RM1.16 on Jan 4, 2021.
Read also:
Syed Md Najib steps down as Pos Malaysia group CEO