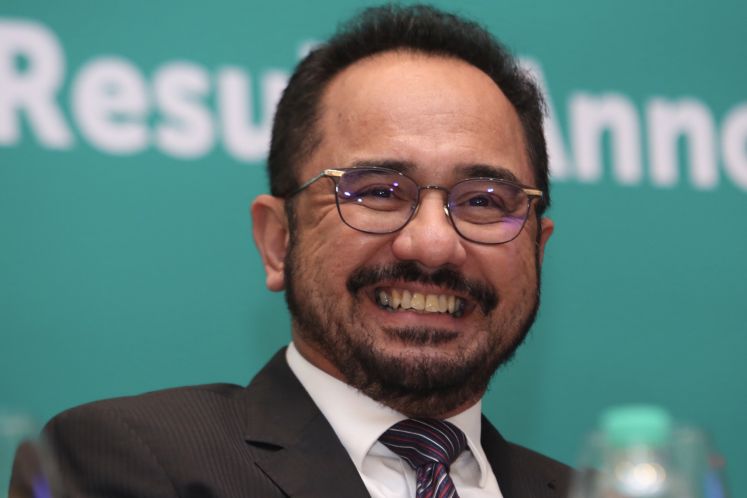 KUALA LUMPUR (June 5): Tan Sri Wan Zulkiflee Wan Ariffin, who is better known as Wan Zul, is said to be stepping down as the president and CEO of Petroliam Nasional Bhd (Petronas), after helming the company for five years.
According to sources, the resignation is expected to be announced soon, and that an internal candidate will succeed him.
It is unclear at this juncture why Wan Zul has decided to leave the national oil firm where he has spent his entire career.
Wan Zul's contract was renewed for three years from April 1, 2018. Market talk often surfaces that he won't be in his posts for long whenever there is a change in government.
He took over Petronas' leadership in the first quarter of 2015 at a time when crude oil prices had crashed below US$30 per barrel.
In the five years since then, he has had an extremely challenging task compared with his predecessors to safeguard the country's oil wealth when the world entered into a new era of low oil price environment, while the government turned to Petronas for more dividend.
Two weeks ago, Wan Zul announced that Petronas would be cutting its capital expenditure for the financial year ending Dec 31, 2020 by 21% from its initial estimate of around RM50 billion, as it was facing challenges driven by the pandemic outbreak that had led to a supply-demand shock in the oil market this year.
It would also be reducing its operating expenditure (opex) by 12%.
This marks yet another bold move that Wan Zul has taken during his tenure as the chieftain of Petronas.
The news came after Petronas' profit after tax shrank by 68% to RM4.52 billion from RM14.25 billion a year ago.
Last year, Wan Zul disagreed with divesting Petronas' equity stake in public-listed entities and the proposal to list its upstream operation to raise money for the Federal Government. To him, these assets are Petronas' currencies, which should only be divested as a last resort in desperate times.
In 2016, he retrenched 1,000 staff and froze salary increments for top management, starting from vice-president, due to the prolonged industry-wide slowdown. This made him unpopular as job retrenchment at the national oil firm was considered an unthinkable option.
"As long as I am in this position, I will do my best to discharge my responsibilities and duties. And it goes deeper than just discharging my duties.
"When you are in a position of trust, you discharge your duties and responsibilities according to that trust. This concept of amanah is at the very core of the Petronas DNA," Wan Zul said in a past interview with The Edge when asked to comment on the rumours about him leaving Petronas.