This article first appeared in Wealth, The Edge Malaysia Weekly, on April 19, 2021 - April 25, 2021.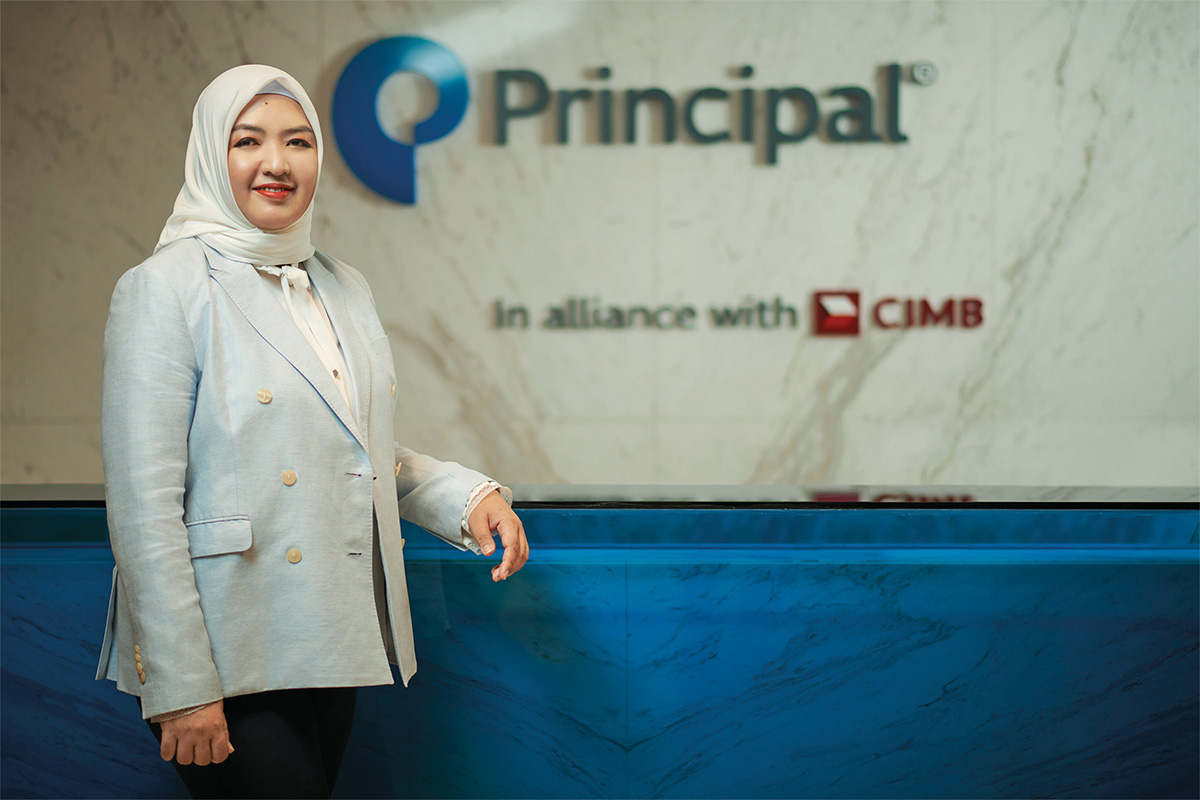 Principal Asset Management Bhd ­(formerly known as CIMB-Principal Asset Management Bhd) took home an individual fund award at the Refinitiv Lipper Fund Awards 2021.
The fund management firm rode through an unprecedented year of Covid-19-enforced economic lockdowns to bag an award in the Equity Asia Pacific ex-Japan (Provident) universe in the 10-year returns category for its Principal Asia Titans fund. It returned just shy of 140% during the period under review.
CEO Munirah Khairuddin attributes Principal's success to its fund management process, coupled with its global expertise and capabilities. "Our team's local and regional market understanding also created real value for our clients," she says.
One of the most prominent fund management firms in the world, US-based Principal has had a presence in Malaysia for some years now. One advantage in having a regional team, according to Munirah, is being able to leverage on each other's deep local insights to facilitate channel checks and stock reads through a cross-fertilisation of ideas, coupled with Principal's own fundamental, momentum and value (FMV) model.
Despite the market crash in the first half of 2020, the clincher for Principal came about because of its trust in the long-term process, as well as the strategies and processes that Munirah and her team had in place up to that point.
"Our investment philosophy is simple. We believe consistent alpha is generated when we achieve thought leadership through early identification of long-term growth prospects of companies.
"We focus on both absolute and total returns, rigorous research, independent thinking, paired with decisive action, as well as a focus on low volatility and high alpha, all of which are unconstrained by benchmark [indices]."
Ultimately, it was faith in the processes, as well as the strength to hold fast through even unforeseen global disasters, that allowed Principal to thrive even as the entire economy ground to a halt.
"The pandemic has caused widespread concern and economic hardship for consumers, businesses and communities throughout the world. In March last year, we spent the bulk of our time responding to the effects of the pandemic on our own workforce and business continuity," says Munirah.
"One of the challenges we faced, just like other companies, was trying to operate safely and economically at the time. Thankfully, we were able to do so via technology and various digital platforms."
The firm then engaged in continuous dialogue with its customers through a combination of educational content, webinars, relationship calls as well as social media activity, as a means to build their confidence and reassure them through the challenging times of 2020.
"Of course, being active managers, Principal could not have come out on top without some quick thinking and shrewd foresight right at the start of the pandemic.
"One of the more notable calls we made was to invest into new economy sectors such as e-commerce companies. With the lockdown restrictions in place, we deduced it would accelerate the trend for people to use digital means for personal shopping, where, previously, it would have taken much more time to break out of traditional shopping habits, in malls, for example.
"The opportunity was there for most e-commerce companies to incentivise customers to shop online while stuck at home. As a result, these companies were able to capture market share much faster than expected."
Perhaps unsurprisingly, as at February 2021, the fund's top holdings included Tencent Holdings Ltd, SEA Ltd and Alibaba Group Holding Ltd. There were also semiconductor and technology companies such as Taiwan Semiconductor Manufacturing Co Ltd and Samsung Electronics Co Ltd.
Munirah is hopeful that the economy will recover and, with it, the fortunes of Principal and its investors will continue to improve.
"Our winning fund is likely to invest more broadly relative to last year. The fund will be less concentrated. We expect more companies to do well, as we anticipate a synchronised global recovery is likely to follow," she concludes.