This article first appeared in City & Country, The Edge Malaysia Weekly, on October 1, 2018 - October 07, 2018.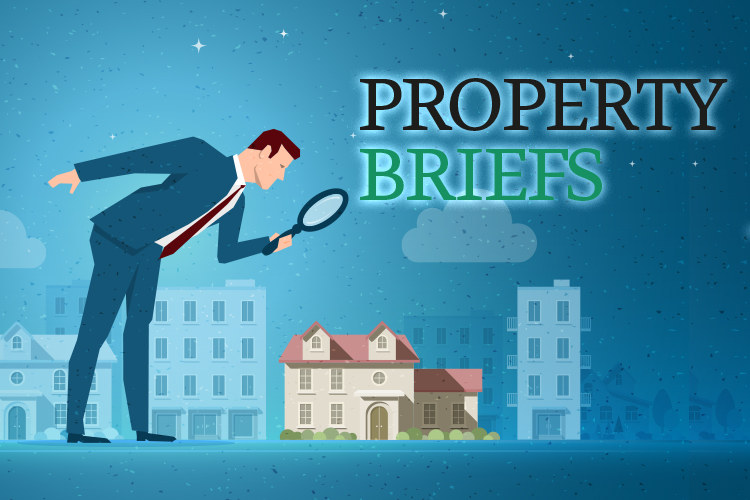 SBC Corp sees better bottom line in FY2019
Little-known property developer SBC Corp Bhd is confident of achieving a better bottom line for its financial year ending March 31, 2019 (FY2019) and meeting its sales target of RM300 million.
Speaking to reporters after the annual general meeting on Sept 26, managing director-cum-CEO Datuk Sia Teong Heng noted that typically, its sales target has been around RM300 million.
"We will definitely see a better bottom line this [financial] year and we are confident of meeting our RM300 million sales target," he said.
SBC's current projects are Jesselton Quay Central (JQC) at the Kota Kinabalu waterfront; Cantonment Exchange (CX) in Jalan Ipoh, KL; Kiara East in North KL; Bukit Bandaraya Bangsar in KL; and Bandar Ligamas Township in Genting Highlands foothill.
For the full FY2018, SBC reported a net profit of RM2.11 million compared with a net loss of RM3.04 million last year, although its revenue declined 19.52% to RM51.99 million, from RM64.6 million a year ago.
Its net loss widened to RM1.79 million in the first quarter ended June 30, 2018 (1QFY2019) from RM199,000 last year, mainly due to the slow sales from completed projects and gradual uptake in JQC.
In the next five years, SBC sees opportunity in tourism-related development. However, Sia said he will not rule out other types of development, including affordable housing, if the opportunity arises.
KUB buys land in Klang for RM25 mil
KUB Malaysia Bhd is acquiring a piece of leasehold land in Klang for RM25 million for business expansion. The purchase is being undertaken by KUB Gas Terminal Sdn Bhd, which is wholly owned by KUB Gaz Sdn Bhd, which in turn, is a subsidiary of KUB.
The seller is Universal Lubricants Factory Zinol (M) Sdn Bhd. In a filing with Bursa Malaysia, KUB said the land parcel, measuring 31,015 sq m, will be acquired using internally-generated funds.
"Located beside the existing KUB Gaz premises, the land is earmarked for potential construction of import terminal facilities, additional storage, and/or bottling facilities to support KUB Gaz's future business growth," added the group.
KUB said the acquisition is not expected to have any material effect on its earnings for the financial year ending Dec 31, 2018, but is expected to contribute positively to future earnings. Barring unforeseen circumstances, the acquisition is expected to be completed by the final quarter.
Sunway, NEC sign MoU to develop smart city solutions in Sunway Iskandar
Sunway Iskandar and NEC Asia Pacific Pte Ltd have signed a memorandum of understanding (MoU) to explore a collaboration that aims to augment safety and security for the 1,800-acre Sunway Iskandar township in Johor.
The two sides are also seeking to develop smart city solutions in an Innovation Centre of Excellence.
In a joint statement on Sept 25 , they said the MoU will see the appointment of NEC Asia Pacific as one of Sunway Iskandar's preferred ICT vendors.
NEC Asia Pacific plans to invest an estimated RM100 million in Sunway Iskandar, which will create skilled tech jobs and develop local technopreneurs and tech-savvy talents within the economic growth corridor of Iskandar Malaysia.
The MoU was signed by Sarena Cheah, the managing director of Sunway Bhd's Property Division, Malaysia and Singapore, and Lim Kok Quee, NEC Asia Pacific managing director and deputy CEO (Asean sub-region), at Sunway Iskandar's Sales Gallery on Sept 24.
As part of the MoU, NEC will explore the implementation of the latest NEC technologies, including biometrics and video analytics, towards making Sunway Iskandar a smart, secure and sustainable township.
It will also explore the establishment of a one-stop service desk support centre for its managed service business in Sunway Iskandar, and the creation of an Innovation Centre of Excellence in Sunway Iskandar in partnership with Sunway iLabs, which may eventually create hundreds of job opportunities over the years. — theedgemarkets.com
MLabs buys condominium for RM7 mil
Loss-making MLabs Systems Bhd's wholly-owned subsidiary Next Gen Biosciences Sdn Bhd is buying a condominium unit in Kuala Lumpur for RM7 million.
In a filing with Bursa Malaysia, MLabs said Next Gen Biosciences had entered into a sales and purchase agreement with Venus Assets Sdn Bhd.
The subdued high-end property market provides a good opportunity for the group to acquire the property with good value, MLabs said, adding that the property is strategically located in KL City Centre, carries the "Four Seasons" brand, and has strong prospects for capital appreciation and will be able to generate rental income for the group.
"Barring unforeseen circumstances, the acquisition is expected to be completed within six months from the date of the SPA," MLabs said.
Bina Puri cautious on FY2018 construction outlook
Bina Puri Holdings Bhd said it is cautious about the performance of its core construction business for the remaining months of its financial year ending Dec 31, 2018 (FY2018), following the slew of changes to projects after the 14th general election (GE14).
"After GE14, there has been a lot of cancellations of mega projects, and delays over [calls for] tender. There is a possibility [that our construction business will remain in the red for the remainder of the year], if no new projects come on board," group executive director Datuk Matthew Tee Kai Woon told reporters after its extraordinary general meeting on Sept 24.
According to Tee, the construction division contributes about 90% to group revenue. For its financial period ended June 30, 2018, the segment incurred a loss before tax of RM6.9 million, on revenue of RM216.1 million. This compares with a profit before tax of RM1 million and revenue of RM488.7 million in the corresponding period last year.
However, Tee said the group remains hopeful the business environment will improve and will actively tender in projects, despite recent unsuccessful bids for the Affin Bank new headquarters and the Lendlease project in Tun Razak Exchange.
As at Sept 24, the group had a construction order book of RM1 billion and tender book of nearly RM5 billion, comprising mostly building works.
At the EGM, shareholders approved its proposed private placement of up to 92.12 million shares, or 30% of its enlarged issued shares, to raise RM21.88 million.
Of the total proceeds, about RM17.51 million will be used as working capital and RM3 million for repayment of bank borrowings, while the balance of RM675,000 are estimated expenses for its corporate exercise.
Tee said the corporate exercise was undertaken in preparation for any capital crunch that the group may face while it awaits calls for tenders.
Country Heights proposes ICO to issue 'Horse Currency'
Country Heights Holdings Bhd wants to embark on an initial coin offering (ICO) to issue its own cryptocurrency, tentatively called "Horse Currency".
In a filing with the stock exchange Sept 21, Country Heights founder and chairman Tan Sri Lee Kim Yew said the company is seeking endorsement from its shareholders for the venture at its upcoming extraordinary general meeting on Nov 8.
The group said the main and defining difference of the Horse Currency and all the other cryptocurrencies available in the Malaysian market is that this currency is backed by the company's assets — in short, it is an ABC (asset-backed cryptocurrency).
When launched, the Horse Currency will mainly be used as a utility token, a reward token and for the group's royalty programme for businesses, products and services under its new business strategies, such as stays at the Palace of the Golden Horses, restaurants, golf memberships, private jet trips, Car City Centre, medical treatments and checks at Golden Horses Health Sanctuary.
The group is also looking at allowing the Horse Currency to be used as legal tender in purchasing and leasing the group's unique properties scheme, especially its resort properties.
For the ICO, Lee proposes to issue one billion units of Horse Currency, backed by RM2 billion worth of the company's assets, with an initial 300 million units open for circulation to the public. The assets will be placed in a trust held by a reputable legal firm.