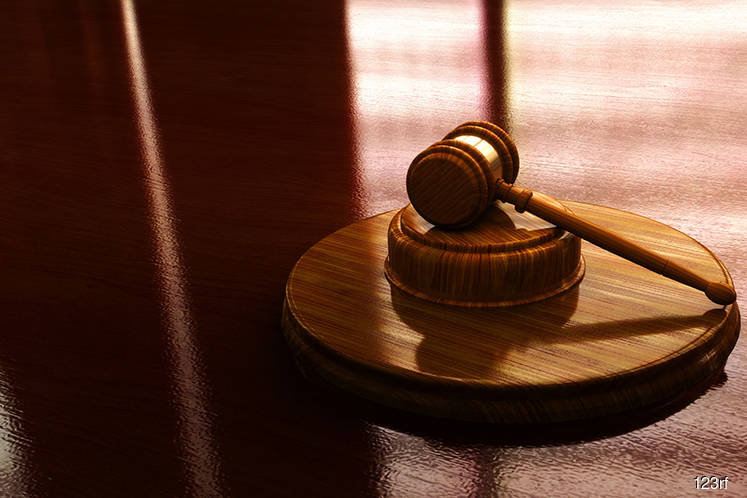 KUALA LUMPUR (Feb 26): Parti Bumiputera Perkasa Malaysia vice-president Mohd Khairul Azam Abdul Aziz claimed trial at the Magistrate's Court today to a charge of committing racial incitement.
The 42-year-old lawyer was accused of posting a video on his Facebook account under the profile "Buzze Azam Malaysia" with the title "Chinese and Indians are not in the Federal Constitution" at 5.39pm on Jan 14.
The video was discovered by the Cyber and Multimedia Crime Division of the Bukit Aman Commercial Crime Department at about 1.15pm on Jan 16, according to the charge sheet.
The charge is under Section 505(c) of the Penal Code, under which it is an offence to make, publish or circulate any statement, rumour or report with intent to incite, or which is likely to incite, any class or community of persons to commit any offence against any other class or community of persons.
If convicted, the accused faces a jail sentence of up to two years, or a fine, or both.
Deputy public prosecutor Mohd Sophian Zakaria requested the court to impose a high bail, arguing that Khairul Azam has stirred up racial sentiments and has the tendency to repeat such acts as he is active on Facebook.
Magistrate Wong Chai Sia fixed bail at RM6,000 with one surety and ordered that the accused surrender his passport, and report to the Gombak police station on the first of every month.
Khairul Azam was also in the news recently after he filed an application to challenge the existence of vernacular schools.
In a separate case, former Universiti Malaya student Wong Yan Ke pleaded not guilty to a charge of intentionally insulting and thereby causing provocation and breach of peace.
He allegedly committed the offence at the university's Dewan Tunku Cancelor at about 10am on Oct 14 last year. The charge under Section 504 of the Penal Code provides for a maximum of two years' jail, or a fine, or both.
Wong was reported to have shouted, "Tolak rasis. Undur VC. Ini Tanah Malaysia. (Reject racists. Step down, VC. This is Malaysian land.)", while receiving his graduation scroll.
Magistrate Fardiana Haryanti Ahmad Razali imposed a RM3,000 bail with one surety after the accused told the court that he was unemployed.