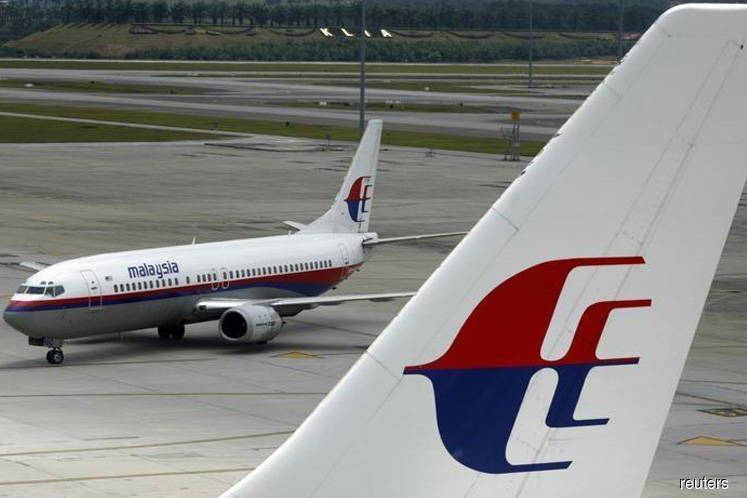 KUALA LUMPUR (July 10): Prime Minister Tun Dr Mahathir Mohamad has laid down two conditions for parties interested to take over ailing national carrier Malaysia Airlines Bhd.
Speaking to reporters in the parliament lobby today, Dr Mahathir said the first condition is to preserve Malaysia Airlines' national identity, and the second is that the takeover proposal should not involve laying off the airline's existing employees.
"The main thing now is that number one, we preserve the identity of the airline as a Malaysian airline and number two is that any proposal does not involve the sacking of [Malaysia Airlines] staff," he said.
When asked whether the Malaysian government is willing to give up some shareholdings in Malaysia Airlines to Singapore Airlines Ltd, Dr Mahathir said all proposals will be taken into consideration.
"We are studying all the proposals, some are concrete and some are merely verbal proposals. We don't ignore anyone," he said.
Dr Mahathir also said the government is willing to give up its "majority" stake in Malaysia Airlines, but will ensure that Putrajaya "has a say".
"The government does not want to be bailing out Malaysia Airlines so many times, but at the same time the government wants to have a say. So we may not have a majority share, but we have to preserve some government role," he said, in response to a question on whether the government is willing to relinquish a strategic stake in airline.
"All options will be evaluated to find the best solution. We have changed the management of the airline many times, everyone promises that they can turn around the company, but in the end they all failed. This time around, we don't want to give [control of the airline] without really studying the capabilities of the people who may want to take over the airline," said the premier, adding there is no time limit for the government to make a decision on the fate of Malaysia Airlines.