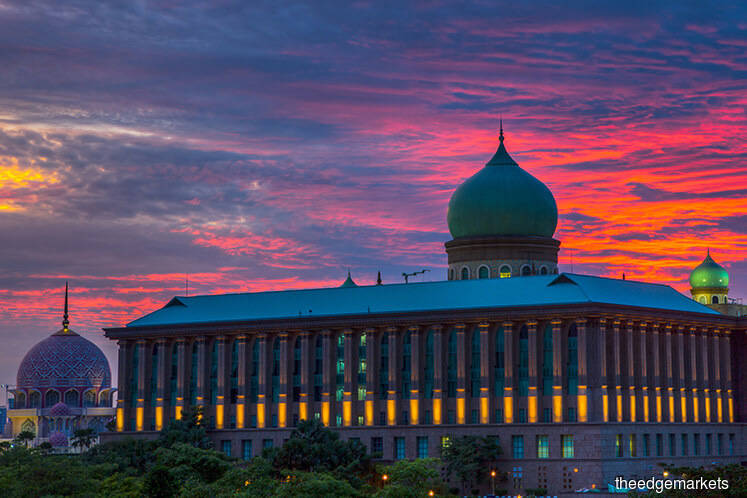 KUALA LUMPUR (March 27): The government is studying its existing pension scheme for future civil servants, said Deputy Minister in the Prime Minister's Department Datuk Mohamed Farid Md Rafik.
However, any changes will not affect existing civil servants and pensioners, the deputy minister in charge of unity told the Dewan Rakyat today.
"Many policies have been improved to ensure that the pension benefits to the civil service [are] always adequate in respect of Article 147 of the Federal Constitution, namely securing the rights of pensioners.
"For the existing civil servants and pensioners, the current pension schemes will be retained," said Mohamed Farid.
"However, for new civil servants in the future, the government is studying renewal of civil service comprehensively including post-service aspects," he added.
Mohamed Farid was responding to a question by Datuk Shamsul Anuar Nasarah on the government's plan to restructure the civil service.
In a related matter, Mohamed Farid also shared that the government may only consider future increments of the civil service at large when the sector is able to be more productive.
"The combination of downsizing civil service and increasing productivity is expected to generate more income to the nation, and when that happens, the government is ready to consider increments for the civil service," said Mohamed Farid.
The entire civil service comprises 1.7 million jobs across federal and state government civil service and statutory bodies as well as local governments, 94% of which have been filled.
The government's plan to downsize the sector, said Mohamed Farid, will be conducted through addressing overlap of functions between departments and agencies, rationalising existing positions, optimising human resource, outsourcing, alternative service delivery, privatisation, and technology integration needs-based filling of positions.
"The government will ensure the best talents and high-potential officers will be positioned appropriately, thus improve public trust towards the civil service," he added.