This article first appeared in Options, The Edge Malaysia Weekly, on March 25, 2019 - March 31, 2019.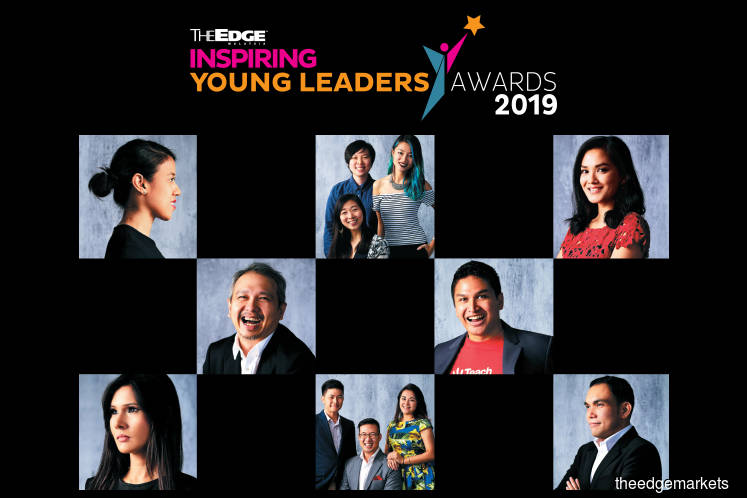 It only takes a spark to ignite an idea that, fanned by passion, commitment and support, can grow in size and effect change. Big ideas often start small, when someone casually asks, "What if we try this?"
"What if" entices the young to wander down untrodden paths, take risks and throw their heart, mind and soul into solving a problem or finding a different way of doing something. They are drawn to projects they believe will work, and do some good to boot. They are eager to use the skills and resources at hand, hopeful that a concerted effort will bring out the best in them and lend a hand to others along the way.
There is no telling what fresh, creative minds can come up with when motive, opportunity and motivation combine. Add the fact there is a whole force of intelligent youth who do not mind getting their hands dirty and dare to follow the inner voice that whispers, "Go for it", and surprises await.
More than just to wax lyrical about enterprise, dedication and smarts, The Edge Inspiring Young Leaders Awards (Teiyla) was conceived in 2017 to recognise, laud and cheer on those who have devoted their time, talent and energy to causes and ventures they believe will lead to a better and brighter Malaysia.
Versatile, ambitious, tenacious and compassionate, the 12 winners of the inaugural awards — who are involved in social initiatives, law, the arts, sport and commerce — are fine proof that a simple suggestion mooted over a cuppa can expand and gain momentum when driven by family, friends, corporates and the community, and attain a scope that even their initiators could not imagine.
When friends Kim Lim, Lee Swee Lin and Suzanne Ling sat down for a Hari Raya meal cooked by a Myanmar refugee family in 2016, all they had in mind was to rope in volunteers to teach refugee children. But the good food set them thinking: How about inviting people to come and eat and charge them the cost of the cooking? Thus, The Picha Project, named after the youngest son of their Myanmarese host, was born.
For the full story, pick up a copy of The Edge Malaysia (March 25, 2019) at your nearest news stands or visit optionstheedge.com.