This article first appeared in City & Country, The Edge Malaysia Weekly, on November 1, 2021 - November 07, 2021.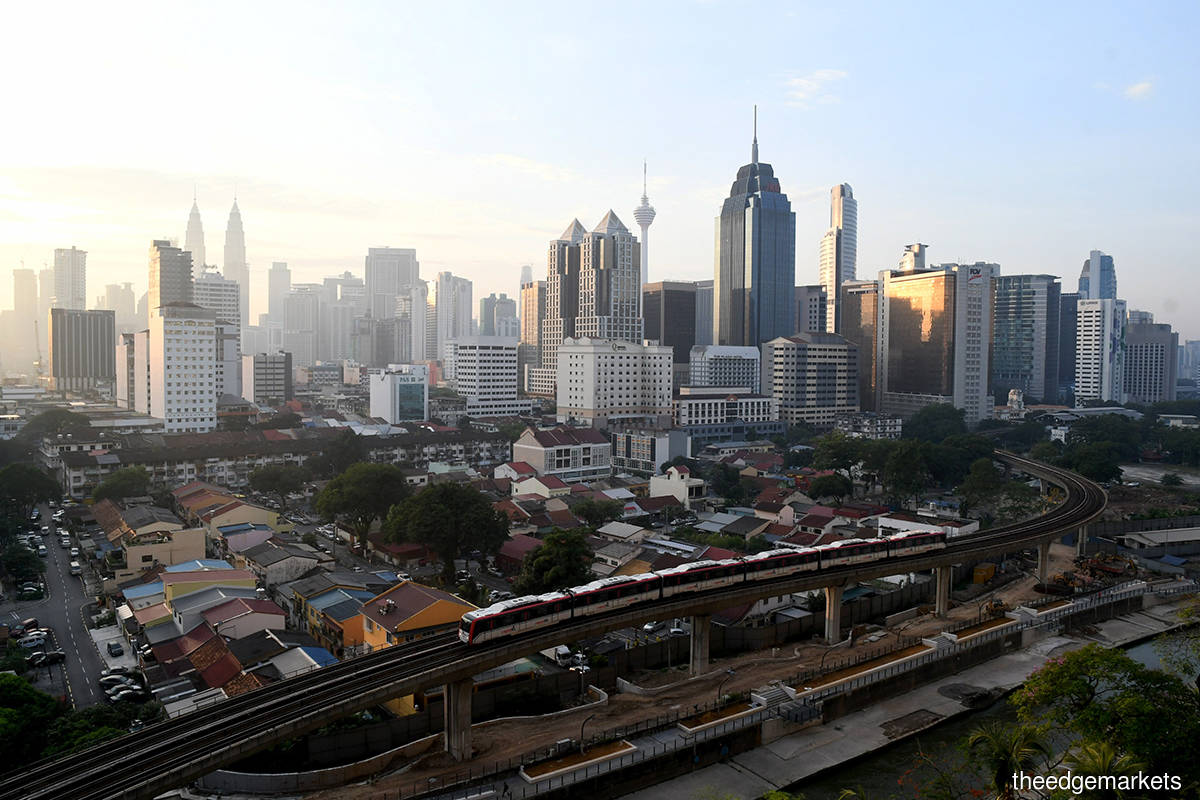 After a robust first half followed by a series of lockdowns, and with only three months remaining in 2021, more property developers are less sanguine about the market's performance in the second half. They are, however, more optimistic about the outlook for 1H2022, based on an industry survey by the Real Estate & Housing Developers' Association (Rehda), presented by its president Datuk Soam Heng Choon during a virtual media briefing on Oct 21.
The survey — which is based on feedback from 180 respondents comprising Rehda members in peninsular Malaysia — assesses the market performance for 1H2021, gives the market outlook for 2H2021, estimates future market sentiment as well as gives insights into the housing industry and developers' views on the industry and challenges.
"When we did the survey at the end of last year, everyone was hoping that 1H2021 would be better, but of course we went into further lockdowns. So, the caveat is that our economic recovery will be as per targeted and there will be no further lockdown. Otherwise, this optimism will not actually be carried through," said Soam.
He noted that 63% of the total respondents were more optimistic on the industry outlook for 1H2022 while 69% were more optimistic on the residential sector's growth for the same period, as more than 90% of property launches in the market were residential.
Only 36% of the respondents planned to launch their projects in 2H2021, mainly owing to the unfavourable market conditions, as well as delays. 
"Because of the lockdowns and Movement Control Order (MCO), many developers couldn't get their development order or their building plans approved, so they can't get their advertising permit and developer's licence to launch their projects," Soam explained. 
Other reasons for not launching projects included a high number of unsold stock, business constraints, lack of suitable products or landbank location, and low demand at the location of the project.
In terms of incoming supply in 2H2021 based on the respondents surveyed, a total of 15,076 units are expected, of which 9,319 are stratified property, 5,549 are landed and 208 are commercial. "The majority of the respondents with future launches are anticipating their sales performance to be 50% and below," Soam noted.
The new residential launches are expected to be priced below RM700,000, of which the majority will be below RM500,000, he added.
Meanwhile, the survey revealed that 71% of the respondents participated in the Home Ownership Campaign (HOC) 2020 to 2021. "More developers are participating in the HOC to boost their sales. Some of them did not participate previously but after seeing how their peers have done, they have decided to participate as well," said Soam.
Rehda deputy president Datuk N K Tong, who presented the HOC numbers, said that in terms of actual transactions, the total number of units sold under the campaign during the past 16 months up to Sept 30, 2021, was 73,503 units. Of these, 32% were serviced apartments and 29% were double-storey terraced houses, with the remainder being various types of residential units.
"The total value of properties sold before discount was RM56.96 billion, and after discount, RM47.38 billion. Part of the condition of the HOC is that developers give a discount of 10% or more. The average discount that was given is about 17.5%, beyond the 10% that was required," Tong noted.
By state, Kuala Lumpur saw 17,468 units sold, with value after discount amounting to RM11.6 billion; Selangor saw 30,888 units sold (RM21.1 billion); Johor, 8,723 units (RM5.4 billion), and Penang, 6,784 units (RM4.5 billion).
Analysing the HOC data, Tong said that the lockdown had affected actual sales. "If you take the total number of units sold (73,503) divided by 16 months, it would be a trend of about 4,500 units a month, which is consistent with what we've seen since January until May, which trended at about 4,000 to 6,500 units per month. Come June, July and August, the number dropped to 800 to 1,300 units per month.
"Some may say that is because the campaign was supposed to expire end-May and developers weren't geared up to continue, but when I compare the same statistics during HOC 2019, which was supposed to expire at end of June 2019, we did see a slight drop in the three months after June but the trend was still 3,000 to 4,000 units per month compared to 800 to 1,300 units during the full lockdown [this year]. So I think that is a very clear demonstration of how the lockdown has severely affected actual sales," he explained.
2- and 3-storey terraced houses still most popular 
In 1H2021, most of the units launched and sold were apartments and condominiums as well as 2- and 3-storey terraced houses. "Basically, most of the survey respondents are from Selangor and KL so there are more stratified properties, while the other, more favoured property type is actually the 2- and 3-storey terraced houses," said Soam.
Of the 3,955 units of apartments and condominiums launched in 1H2021, 503 units were sold. In the case of 2- and 3-storey terraced houses, a total of 3,142 were launched during the first half, of which 2,312 were sold. "So you can see people still favour landed property whereas the take-up rate for apartments is slightly slower," he added.
The survey showed that the number of landed residential units launched in 1H2021 increased by 2% compared to 2H2020, whereas the number of stratified properties launched in 1H2021 decreased by 2% from 2H2020.
The majority of units launched during the period were priced between RM250,001 and RM500,000. "About 60% of the total units launched were priced below RM500,000," Soam said.
In terms of buyer profile, the survey revealed that 98% of property buyers in 1H2021 were local, of which 47% were first-time homebuyers, 30% were upgraders and 18%, investors. "The purpose of buying is mostly for self-dwelling and buying for a family member, so most are buying for their own use rather than purely for investment," Soam explained.
Meanwhile, 82% of the respondents have less than 30% of unsold residential units. "The top three reasons for unsold residential units are end-financing loan rejection, unreleased bumiputera units and also high pricing, which probably doesn't match the buyers' budget," he added.
According to Soam, 88% of the respondents faced end-financing issues in 1H2021. "The three main reasons given by the respondents on why their buyers' loans were not accepted or were rejected is the ineligibility of buyers' income, they were offered a lower margin of financing, and not having proper documentation to substantiate their income." 
In terms of business operations, 72% said the overall costs of doing business had increased by 17%. "The top three cost components affecting cash flows are material and labour costs followed by compliance cost and financing cost," he said.
As for the top three items on the respondents' wish list for Budget 2022, they are the extension of the HOC or the introduction of other campaigns to help homebuyers, the waiver or reduction of real property gains tax (RPGT) and a reduction in compliance costs. 
"Apart from the HOC, the government can also introduce initiatives to assist homebuyers with lower interest rates and higher loan margins; [reintroduce] the home ownership assistance programme, which is a form of interest capitalisation scheme; and bring back the 10% down-payment subsidy programme (MyHome Scheme) in the coming Budget," said Soam.