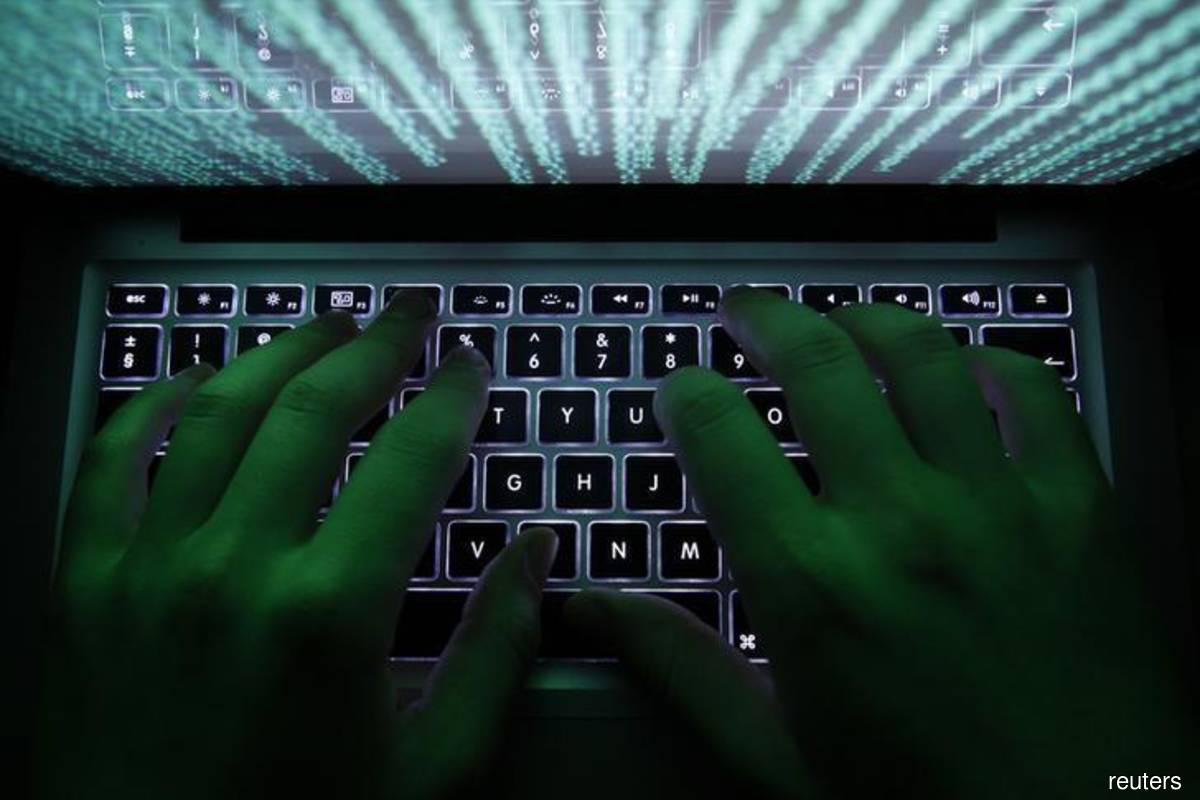 KUALA LUMPUR (Oct 17): Losing money that you work hard for is a harrowing experience, especially when it is the last bit left in your account.
But what can we do about it? Are we a victim of fraud and should we be quiet about it?
Financial fraud has been on the rise since the digital boom and it has worsened since the country was ravaged by Covid-19.
Desperation for financial relief among the people and low levels of financial literacy have given scammers an opportunity to prey on victims, especially involving personal loans.
Low rates, regardless of your credit worthiness, are the main key selling points for scammers.
As people become desperate, they tend to lose confidence in their position and start to believe what is being said by scammers.
To make things worse, such scams were advertised legally on social media, hence, attracting many Malaysians who have little financial knowledge or nothing on what entails in the loan application process and the criteria set by the governing body.
Combing through comments on social media, it is easily seen hundreds or even thousands of people allegedly received direct personal messages from scammers and while some victims complained that even though they have made the necessary payment they have yet to receive the loans.
For example, the scammers would ask the victims to bank in some money in order to get loans or goods that they would like to buy but once the payment is made, they won't reply and leave the victims clueless.
This is saddening as the victims who were planning to apply for such loans to tide over their financial woes were left in the dark. Yet, they lose their money instead of getting the loans.
In other words, social media has become an enabler for financial fraud on a larger scale in today's world.
This is not helped by agents who falsely advertise the interest rates of banks. To make things worse, sometimes account holders even lose their money in their respective bank accounts without even realising how it happened.
What happened to a friend of mine a few weeks ago was a case in point. She lost about RM100 from her debit banking account via a transaction that she did not perform.
She reported the matter to the bank. But much to her chagrin, the bank said: "There has been an increase in fraud cases over the past week and what we can do is to block your card. Please go to the nearest bank to get a new card."
Yes, we can raise a dispute but what is the guarantee we will get our money back? It is close to none.
My friend was not the first to fall prey to such transaction, and definitely would not be the last.
Even though RM100 is a meagre sum of money to some people, the crux of the matter is how such transaction could go through.
Upon lodging a report at a local police station on Thursday, a police officer told her: "We've received a lot of reports of this nature but if a transaction has been made, there's not much we can do. To be on the safe side, make a report to ensure that your identity card would not be misused by anyone."
The bottom line is if such a case is left unchecked it may dent the image of the banking sector.
Financial literacy can help prevent from being scammed
Based on the Malaysian National Strategy for Financial Literacy (2019-2023), it was noted that Malaysians have low confidence regarding their own financial knowledge.
One in three Malaysians rate themselves to be of low financial knowledge, while low-income households tend to have lower financial knowledge.
One of the outcomes that has been outlined in the strategy is to protect oneself from fraud and financial scams.
As the pandemic that hit the world in 2020 prolonged into 2021, the level of desperation for financial relief grows, driven by a sharp rise in unemployment.
Hence, the plan to increase financial literacy must be put into action and not just all talk — real measures must be taken immediately to avoid more Malaysians from falling prey to such scams.
The caveat: If a deal sounds too good to be true, don't be fooled by the offer or the friendliness of the people behind the scheme. If you are a victim of fraud or being threatened by a bank staff, please do not hesitate to report it to the bank, as well as the police.
Those who come across any form of suspicious financial fraud may report to the CCID Scam Response Centre between 8am-8pm every day at 03-26101559 and 03-26101599.
Is our digital security in peril?
Recently, Malaysians were taken aback by news that personal data from the National Registration Department (NRD) had been put up for sale on the dark web, raising concern about how the date could be breached.
While the Home Ministry has denied the allegations, the latest report by Experian shows an increase of 76.6% in newly-compromised personal records found on the dark web over the last 18 months, while according to Cyber Security, a total of 319 identity theft cases were reported in Malaysia from January to August 2021.
This was done based on Experian's tool called TrackMyID, an identity theft monitoring tool to help Malaysians track if their digital identities have been compromised or sold on the dark web.
Experian is a global information services company that makes its identity monitoring service available for free for three months to all Malaysians as a precautionary measure to help consumers safeguard their identities against potential cyber threats.
Much to my dismay, upon checking, I found that three out of 10 identities that had been compromised included mine.
The bigger question is, how do the so-called cybercriminals got hold of our identities? Were the date sold, was it an act of dishonest agents or was the system hacked? And what are the steps that will be taken to prevent identity theft cases from recurring?
Protect your personal information and data
While online transactions have now become a norm and social media has become part of our lives, what we can do from our end is to be extra careful with whom we are sharing our private information.
As our phone number, account number, email, identity card number and address are easily obtained everywhere, our last wall of defence to protect our finances is by not sharing our one-time-password, card details, especially card verification value (CVV), as well as our banking password.
Also, never auto-save it on any websites or in our own computer to avoid our data from being compromised.
As for personal loans that offer unbelievable low rates, do understand that the bank will never ask you to transfer any amount of money beforehand and if you were asked to transfer yours to a personal account, block the number immediately and report it to the said bank and police.
Equip ourselves with basic knowledge of loan application process, as well as understand essential information such as interest rate and your credit worthiness.
And if you were to fall prey to such incidents, do not be afraid to report it to the authorities.