This article first appeared in Enterprise, The Edge Malaysia Weekly, on October 8, 2018 - October 14, 2018.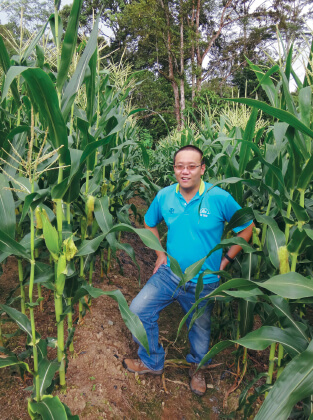 Wei believes promoting agropreneurship is fundamental to improving food security.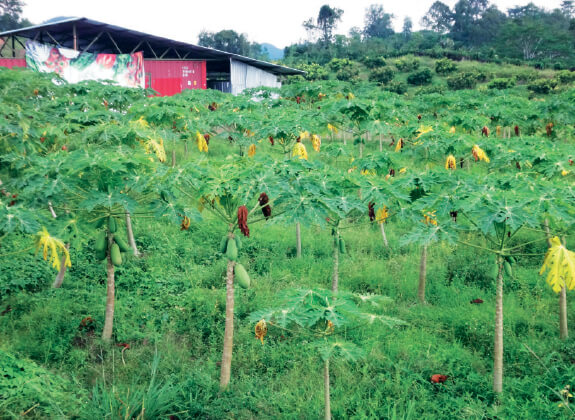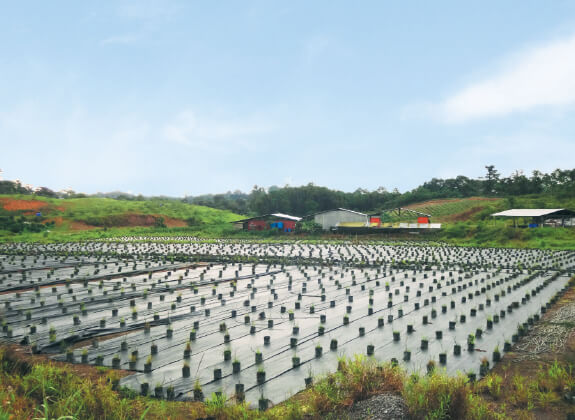 When 33-year-old Alan Wei Hua Foung left his high-paying corporate job in 2014 to become a farmer, his decision hit his family like a ton of bricks. His father even declared vehemently that he was setting himself up for failure.
"My father was very upset. He kept trying to convince me that 9 out of 10 farmers fail," says Wei.
He understood that his father's concern stemmed from his own experience dealing with the agricultural community in Sarawak which, to put it lightly, was not very organised. His father, who had been deputy chief of the state's agricultural department until he retired, had dealt with this sector all his working life.
It was tough to have a falling out with the one who used to be his strongest pillar of support, but Wei had set his heart on farming. He wanted to do his part to raise the awareness on food security and safe foods.
When Wei set up Hornbill Agriculture Sdn Bhd in 2014, he had big dreams. He wanted to supply enough food crops for the state's, and eventually the country's, consumption. "There is plenty of agricultural land, but very few people use it purposefully," he says.
With an initial soft loan of RM280,000, Wei started farming on a five-acre tract leased from the Malaysian Leprosy Relief Association. His team cleared the first tract manually and planted corn and papaya. Now, he has expanded his farm by another 10 acres, with another 100 acres in the pipeline.
"We are currently producing about 20,000 cobs of corn a week, about a tonne of papaya a month and 600kg of terung dayak, also known as terung asam (Borneo sour brinjals)," says Wei.
However, his focus is mostly on the production of corn as the output of terung dayak and papayas is not consistent.
"Basically, I gained recognition from the state's government agricultural sector because of the way I plant. From time to time, the department's deputy director conducts spot checks on me because he was the one who gave me the tender for the first five acres," says Wei.
"He was also very concerned about what I was doing. Considering my background, he did not expect me to be a serious planter. He thought I would take things for granted since my father used to be a senior member of the state government."
Seeing his enthusiasm, one would think that Wei had always wanted to be an agriculturist. But this was not what he thought he would be doing when he was growing up. On the contrary, like most of his peers, he completed a degree in business administration and hoped to land a cushy office job in his hometown of Kuching.
"I think this has been a significant cultural change, for my family at least. When I was young, my parents wanted me to work in an office. But when I was actually working in one, I realised that it was full of politics, competition and stress," says Wei.
That is not to say working in an office was not comparatively comfortable. But he felt that there had to be more to life and that he had a deeper purpose.
However, the lack of graduate-level employment in Kuching and the disparity in salaries saw him seeking his fortune in Peninsular Malaysia. He got a job with a multinational pharmaceutical and life sciences company, Bayer Co (M) Sdn Bhd.
"I graduated from Curtin University in Miri, but I could not get a proper job. Every job that I was interviewed for only paid RM800 to RM1,200 a month. Eventually, I was the only one [of my group of friends] who found a better job at a multinational company, where my starting salary was RM3,200," says Wei.
What he especially liked about working for Bayer was its willingness to send new employees for training programmes or to large plantations, estates and even small farms to see how things work.  "It allowed us to see for ourselves how the R&D is done. That was how I started to have an interest in this sector," he says.
Wei learnt that while Bayer sold a lot of chemicals and fertilisers to the Malaysian market, its focus was not just on selling but also servicing the market. "My job back then was to make sure that customers used the products correctly rather than pushing sales. If the company's data showed that clients were suddenly increasing their purchases, we had to investigate why," he says.
In most cases, a sudden increase in sales meant that the workers were using the product incorrectly. "We would have to help them correct it," says Wei.
He received a crash course in agriculture. His exposure to the different stakeholders, as well as his engagement with the farmers, nurtured his interest in the sector, specifically farming.
Wei learnt that many farmers used generic fertilisers when they should be using specific enrichers to draw the optimum yield. He also observed that chemicals, such as pesticides, were not used according to the recommended dosages, which impacted the sustainable production of the crops.
"This is will sound strange to some, but I got into Bayer after praying really hard to find my true purpose. That experience gave me the opportunity to discover my real interest and somehow, I came to realise that I liked farming," says Wei.
"I did not have to sit in the office or do much paperwork. My work required me to be on the ground with my clients. Getting out into the sun is hard work, but a lot of young people find sitting in an office more difficult these days. That was how I felt too."
With ample land ripe for agricultural use in his hometown and the lack of organised distribution of farm produce, he saw an opportunity to put his newly honed skills to the test. "Sarawak has stricter import regulations than Peninsular Malaysia. Its 'red alert' list includes papayas, bananas and pineapples," says Wei.
He also discovered that many small and medium-scale farmers in Malaysia's largest state were not very good at accounting. "They sold in cash and recorded it as sales for today, without breaking it down into crops, cost and revenue. Without this information, we do not know what the market demand is, what it wants more or less of. We have no traceable records of what sells in the wet market, for example, whether there is an oversupply of papayas or cucumbers," he says.
Because of this sketchy bookkeeping and lack of proper data, many farmers declared losses annually, says Wei. "A lot of people try to record losses every year so that they do not have to pay taxes despite the government's policy of waiving taxes for those who record profit after 10 years of growth."
Because of this, even farmers who have been around for more than 20 years do not qualify. "For them, the 10 years have yet to start because it only kicks off when they start making a profit," says Wei.
He has made sure that Hornbill is more meticulous in the keeping of its books. "I have 24 preferential shareholders who I am answerable to," he points out. His shareholders are mainly family and friends who have contributed to the growth of the business in the last four years.
Wei's determination to see things through has mended his relationship with his father, who has come to realise that this is not just a whim. Also, because his son is approaching agriculture in a more organised manner than the majority of the small farmers in the state, he is able to make money from it.
"The prices of food and vegetables in Sarawak are stable. As long as you do not oversupply any one crop, you can make a profit," says Wei.
Hornbill's revenue has been growing steadily. "For last financial year [2016], our revenue was RM360,000. The year before that, it was RM192,000," he says.
"It is a bit difficult to calculate my profit because I keep injecting money back into the business. But that is the life of an entrepreneur. That is why it is quite difficult to state what my profit is at the moment."
Nevertheless, despite his inability to quantify his earnings because of his continued reinvestment, he does not believe that farming is a business for the poor. "Being an agropreneur is an upgrade, not a downgrade," says Wei.