This article first appeared in Personal Wealth, The Edge Malaysia Weekly, on September 28, 2020 - October 04, 2020.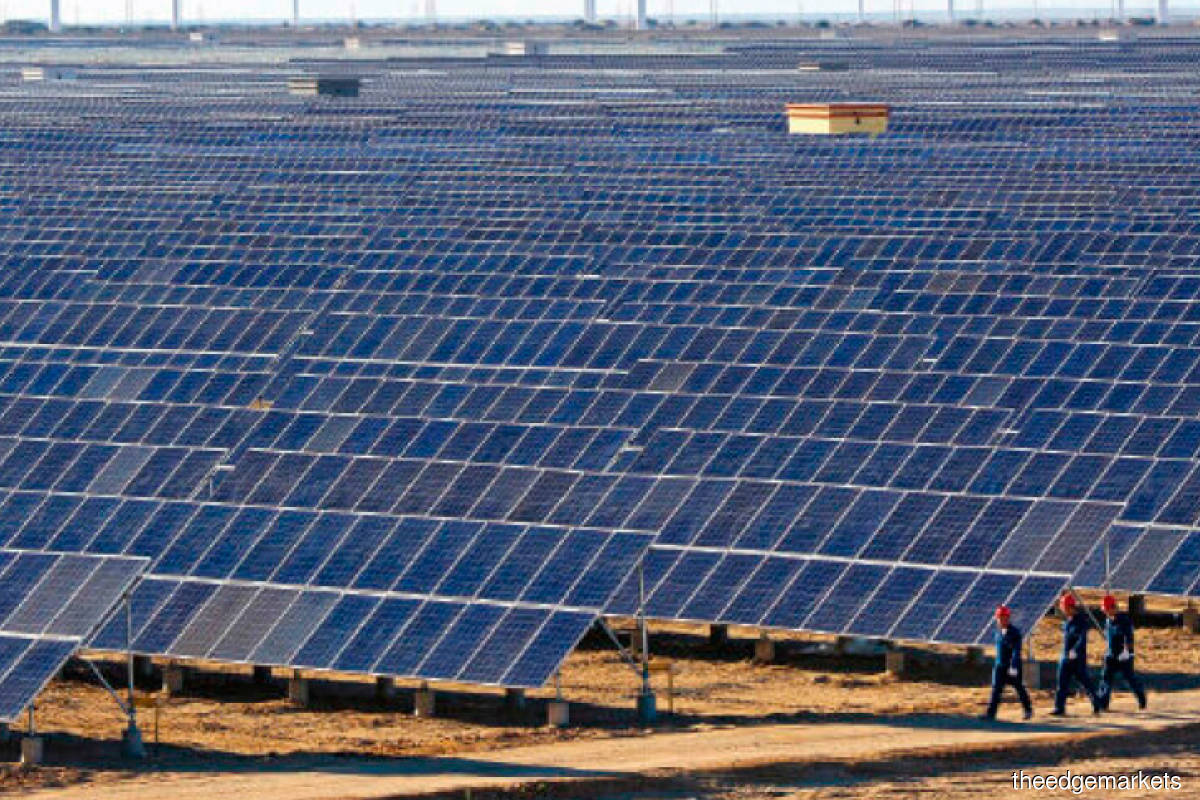 Providing greater transparency by making more company data available to the public will help to catalyse the growth of sustainable financing, says Daniel Hanna, the London-based global head of sustainable finance at Standard Chartered (StanChart). According to him, the lack of public data from companies around the world regarding their environmental impact is hindering the development of sustainable financing.
"This is not just a problem in Asia, but also around the world. While some companies are making their environmental impact data public, many others aren't. [There is potential to improve this situation if there is a combined push] from the regulators, banks and other private sector players in terms of getting more data out there," says Hanna in a follow-up interview after his panellist session at AVPN 2020 in Singapore a few months ago.
StanChart sees a clear benefit in providing additional transparency, he continues. This is why the bank focused more on showing the impact of its financing efforts when it launched its first Sustainability Bond last year. The majority of the bond proceeds will finance the following Sustainable Development Goals: industry, innovation and infrastructure; good jobs and economic growth; and affordable and clean energy. This includes solar panels, railways, water treatment and microfinancing loans in emerging markets.
"Every year, we will update the numbers, for instance, the amount of solar power that has been generated, the reduction of annual greenhouse gas emissions and the number of small and medium enterprises we have supported in low-income countries," he adds.
The Sustainability Bond was developed under the group's Sustainability Bond Framework. The framework is aligned with the International Capital Market Association's Green Bond Principles (GBP), Social Bond Principles and Sustainability Bond Guidelines.
StanChart is also an initial endorser of the Task Force on Climate-related Financial Disclosures (TCFD), a market-driven initiative set up to develop a set of recommendations for voluntary and consistent climate-related financial risk disclosures in mainstream filings.
Last year, the bank released its TCFD report, which details the progress of its commitment to align its lending portfolio with the goals set by the Paris Agreement to combat climate change and accelerate cooperative action needed for a low carbon future. It also describes the steps taken to enhance the bank's capabilities and governance for climate risk management.
"We are also one of the few banks that disclose the emissions impact of our lending activities, including if we lend to a company that doesn't have renewable sources of power, for example. So, we think that by encouraging more sign-ups to TCFD and encouraging good standard environmental, social and governance (ESG) data, it will lead to more investor confidence and ultimately unlock more sustainable financing," says Hanna.
Apart from better data transparency, streamlining the standards will also help, he says, adding that industry standards that are easy to understand and have a direct link to the impact are needed. For instance, while the major credit rating agencies for conventional bonds have similar rating systems, the same cannot be said for major ESG verifiers. "There are wide variances in terms of the things that they look at which may be confusing to some people, so I do think that clearer standards will help."
There are benefits to clearer standards, Hanna notes. For example, there has been a sixfold increase in green bond issuances in the market since the establishment of the GBP in 2014. "Equally, we are seeing a more than 1½ times increase in green loans issued since the Green Loans Principles (GLP) was put in place in 2018," he says, adding that standards are the key to growing the sustainable financing market.
Green loans are any type of loan instrument made available exclusively to finance or refinance new or existing eligible green projects. The GLP was introduced with the aim of creating a high-level framework of market standards and guidelines, providing a consistent methodology for use across the green loan market while allowing the loan product to retain its flexibility and preserving the integrity of the green loan market while it develops.
Meanwhile, it is important to highlight that there has been a significant amount of development within Southeast Asia from all the regulators to promote better standards in place, says Roshel Mahabeer, StanChart's executive director of sustainable finance. She notes that regulators of countries such as Malaysia, Indonesia, the Philippines and Singapore have been doing an incredible amount of work to set up standards, measure risks and provide the industry with better guidance over the past 1½ years.
"I think a lot of them are using the EU Taxonomy (a tool to help investors, companies, issuers and project promoters navigate the transition to a low-carbon, resilient and resource-efficient economy) as a base, but they are adapting it [into standards that can be applied] for this region. From what Malaysia has offered in terms of tax incentives for SRI (Sustainable and Responsible Investment) sukuk and Singapore's Sustainable Bond Grant Scheme, we can see that the regulators are moving at quite a phenomenal pace.
"What stops corporates from issuing sustainable finance [products] is the lack of guidance and clarity as to what it actually means and its implications. I think if we were to refine the standards, it will give everybody a very clear roadmap," says Mahabeer.
"For now, we are seeing quite a significant uptick in growth led by renewables, real estate and financial institutions in the region. This impetus to come to market is due to the standards being clearer, so I do think that we are seeing continued participation [from companies] across many sectors as the market gets clearer direction," she adds.