This article first appeared in City & Country, The Edge Malaysia Weekly, on September 13, 2021 - September 19, 2021.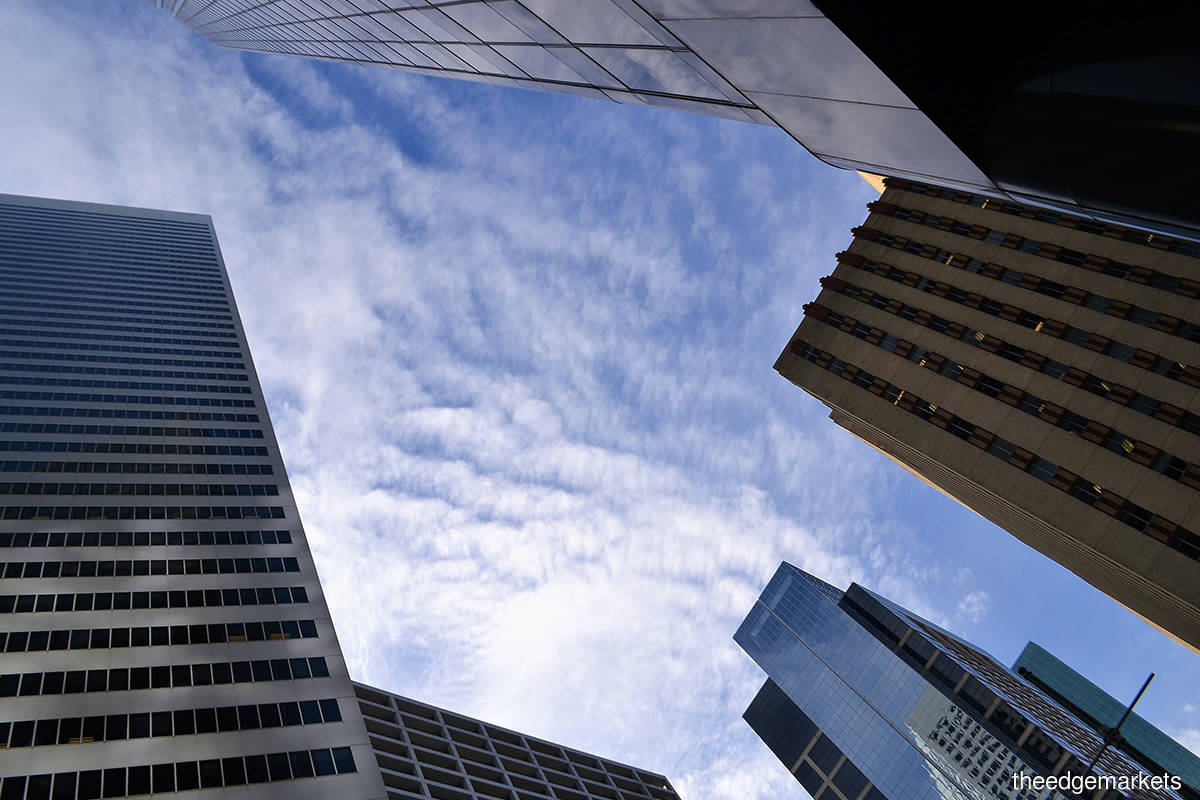 Rents have continued to decline across the region following lockdowns and other restrictions imposed on social and business activities this year, according to commercial real estate services and investment firm CBRE's Asia Pacific Real Estate Market Outlook Mid-Year Review released last month.
Retail
"The Covid-19 infections caused many markets to reintroduce lockdowns or tighten restrictions on non-essential retail business from April, eroding consumer confidence and negatively impacting retail footfall," says CBRE in the report, adding that it expects retail sales to see a slower pace of recovery in the second half of the year.
"The K-shaped retail sales recovery will continue in 2H, with luxury and big-ticket items remaining the bright spots. Consumers' evolving lifestyles will continue to fuel sporting goods and activewear sales, while mid-tier business wear brands may struggle amid the work-from-home trend. 
"F&B, especially restaurants whose primary source of income is dining-in, and service trades such as beauty salons and indoor entertainment venues, will remain among the most vulnerable sectors."
Following the economic recovery in late 2020, CBRE's Leasing Market Sentiment Survey has recorded an improvement in expansionary interest from retailers. "Leasing demand remains driven by retailers catering to domestic consumption, among which many groups are looking to capitalise on the current downturn to conduct flight-to-quality relocations," says the report. 
It adds that foreign brands have been relatively muted due to the absence of international business travel and inability to perform site inspections.
"The pandemic has impacted shopper footfall and preferences, leading to the resilient performance of daily necessity-driven neighbourhood retail, which has benefitted from the remote-working trend. At the other end of the spectrum, demand for prime shopping locations has held firm, backed by luxury brands seeking opportunities to enhance their presence in core retail areas."
CBRE notes that a milder rental correction this year compared with 2020 has largely been proved correct. However, following the reimposition of measures to contain a new wave of Covid-19 infections in 2Q2021, the decline in rents has gained momentum. As a result, most Asia-Pacific markets have revised downward their full-year rental forecast.
"Outperformers include Hong Kong, the region's biggest laggard in 2020, which has seen solid expansionary demand from domestic retailers. The city is expected to lead regional rental growth this year, with an increment of around 5% y-o-y expected," says the report.
With year-end rents projected to be 23.6% lower than the same period in 2019, retailers will have abundant opportunities to expand.
"Properties in CBD office districts are likely to experience a deeper rental correction amid a decline in shopper footfall and high vacancy rates, while convenience shopping-driven regional centres are expected to see signs of stabilisation," it adds.
According to CBRE, "We retain our view that daily necessity-driven neighbourhood malls will be the most resilient, while growth prospects for luxury-oriented prime shopping locations will be limited due to delays in the resumption of international tourism."
Logistics
The Freightos Baltic Index, which indicates the market rates for global container shipping, increased over 200% in the year to August, reaching a historical high. In addition to port delays, recent lockdown measures have constrained manufacturing capacity in India, Thailand, Vietnam and Indonesia.
"Prolonged disruption will prompt companies to take steps to enhance supply chain resilience. Strategies such as expanding network resilience and boosting local inventory are expected to translate into long-term warehouse space demand," says the report.
According to CBRE, growing e-commerce penetration and an occupier focus on resilience ensured the Asia-Pacific logistics market enjoyed an upbeat 1H2021. The period saw robust expansion by third-party logistics players and e-commerce platforms, with net absorption during the period reaching 35.6 million sq ft in Asia, the highest 1H figure on record. Activity was led by grocery retailers backed by e-commerce platforms, traditional retailers expanding omni-channel grocery distribution, and specialist cold storage service providers.
"Asia-Pacific's logistics supply will reach 167 million sq ft, 58% higher than the previous three-year average. While the vacancy rate in major markets is expected to increase slightly in 2H2021 as supply peaks, occupancy in most markets is forecast to remain high as it is at strong pre-leasing and enquiry levels," says CBRE.
Logistics rents performed well in the first six months of the year, with an aggregate hike of 1.6% YTD eclipsing CBRE's expectation. "Half of the markets tracked by CBRE have seen growth outpace or close to previous full-year expectations, reflecting landlords' stronger stance towards rental hikes amid the current upbeat leasing market," says the report.
The forecast shows that weaker markets include Shanghai, Brisbane, North Vietnam and Greater Tokyo, where a large supply pipeline prompted CBRE to lower its rental forecast. Landlords in these markets are likely to prioritise raising occupancy rates over rental gains. Meanwhile, rents in India are expected to remain stable amid improved availability in 2H2021.
Office
On the office market, the report says, "The widespread adoption of remote working has led to a pronounced shift in working patterns since the onset of the pandemic. Hybrid working is now a widely accepted practice, with companies expected to introduce clearer and more formal guidelines governing remote working eligibility and scheduling."
According to CBRE's Asia Pacific Future of Office Survey, published in July, most respondents expect remote work to occur about one day per week or even less frequently, with most employees remaining as office-based staff. The firm retains its view that hybrid working practices will only have limited downside impact on future office demand in most Asia-Pacific markets.
"Office leasing demand gradually improved in 1H2021 from last year's low point. Net absorption increased about 20% y-o-y in the first six months of the year, driven by strong performance in North Asia. CBRE has revised upward its full-year leasing demand forecast to about 10% to 15% y-o-y from 5%," says the report.
According to CBRE's report, "The recent uptick in leasing activity has been driven by domestic technology and financial companies. While the bulk of activity has involved cost reductions or cost neutral relocations, there have been signs of a resumption in expansionary demand, albeit for smaller spaces."
The CBRE Leasing Occupier Sentiment Survey, published in July, confirmed the recovery story, noting that 32% of major leasing enquiries in June were for more office space, compared with 25% in May.
"Despite improved office demand, regional vacancy rates climbed to historical highs in 1H2021 under the impact of large new supply and looming sublease and shadow space. With around 60% of full-year new supply due to come on stream in 2H, the vacancy rate will continue to rise, ensuring that tenants retain the upper hand in negotiations," says CBRE.
"Higher availability is providing more prime space for occupiers to choose from and spurring relocation activity, a trend CBRE expects to continue in the coming months. Markets with deeper rental discounts and abundant new prime stock in decentralised areas are seeing occupiers diversify their office locations or test hub-and-spoke strategies."
The commercial real estate services and investment firm expects some large occupiers to postpone long-term leasing decisions until a clearer timeline emerges for the return to the office. While leasing demand is set to recover further this year, activity may weaken in 3Q2021 before a broad-based rebound in office leasing activity commences in 2022.
According to the report, "While CBRE's forecast of downward pressure on Grade A rents in core areas of most Asia-Pacific markets has largely been proved true in the year to date, the magnitude of the correction has been deeper than expected in just under half of all markets."
These include India, Australia and some emerging Southeast Asian markets that have experienced lockdowns and other restrictions for extended periods following a resurgence of Covid-19 cases. This has prompted landlords to offer or maintain better terms, including longer rent-free periods and better incentives to attract tenants.
"In Tokyo and Sydney, a rise in sublease and secondary space has added to landlords' woes, resulting in the weakest rental performance in the region in 1H2021. While these markets' full-year decline will be milder than in 2020, the resumption of rental growth may take longer than expected," says the report.
"The biggest upside surprise occurred in Auckland, where an uptick in leasing enquiries and stronger landlord confidence prompted CBRE to adjust its full-year forecast from a rental decline to a rental increase. Other resilient markets included Singapore, Taipei and Seoul, for which CBRE has also upgraded its forecasts, with Grade A rents now expected to be higher than pre-pandemic levels by 2023."