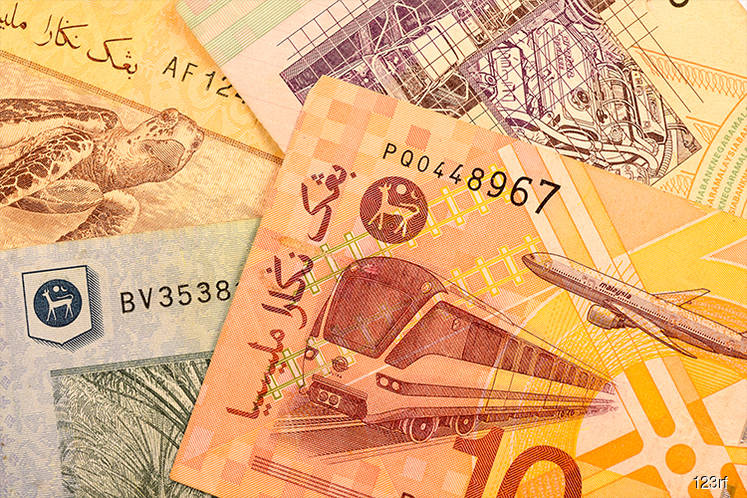 KUALA LUMPUR (April 10): AmBank Group Research expects the ringgit (MYR) to trade between its support level of S1: 3.8638 and S2: 3.8605 while the resistance is capped at R1: 3.8742 and R2: 3.8779.
In his AmBankFXDaily note today, AmBank group chief economist and head of research Dr Amthony Dass said the MYR rose marginally by 0.02% to 3.8710 against the US Dollar.
He said the KLCI added 0.7% to 1,849.71, with net inflow of foreign funds amounting to RM188.3 million.
Dass said crude oil i.e. WTI and Brent rose 2% to US$63.32/barrel and 2.2% to US$68.58/barrel respectively following heightened tensions between Syria (politically connected to Iran: third largest OPEC member) and the US when Trump responded to a chemical attack incident with a threat to strike back.
"The 7- and 10-year Malaysian Government Securities yields stayed unchanged at 3.865%, and 3.960%, respectively, while the 5-year yield rose 1 basis points to 3.575%.
"MYR weakened against regional peers namely Singapore dollar by 0.3% to 2.9455, rupiah by 0.1% to 3,554.90, and baht by 0.05% to 8.0757, and peso by 0.03% to 13.4485. The 5 year CDS rose 1.27% to 72.34," he said.