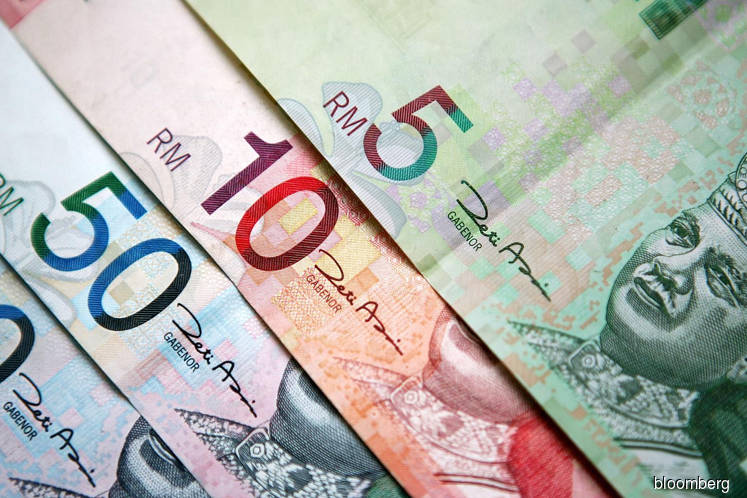 KUALA LUMPUR (March 8): AmBank Group Research expects the ringgit (MYR) to trade between its support level of S1: 3.8893 and S2: 3.8875 while the resistance is pegged at R1: 3.9050 and R2: 3.9082 supported by stable relative strength index and narrowing MACD gap.
In his AmBankFXDaily note today, AmBank group chief economist and head of research Dr Anthony Dass said the MYR softened 0.03% to 3.9048 against the US Dollar.
He said crude oil i.e. WTI and Brent fell 2% to S$61.36/barrel and US$64.52/barrel respectively, anchored by worries over how the trade situation will unfold.
"Meanwhile, the KLCI retreated 0.6% to 1,837.90 on negative sentiments, with foreign funds registering a net outflow of RM32.4 million.
"Risk aversion is also higher depicted by the 5 year CDS which rose 2.99% to 63.94.
"The 5-year Malaysian Government Securities remained unchanged at 3.585% but the 7- and 10-year yields fell by 2 basis points (bps) to 3.865% and 1.5bps to 3.995%, respectively," he said.
Dass said the MYR fell against the regional peers like Singapore dollar by 0.3% to 2.9678, rupiah by 0.2% to 3,523.79, peso by 0.09% to 13.3176 but appreciated against baht by 0.07% to 8.0227.