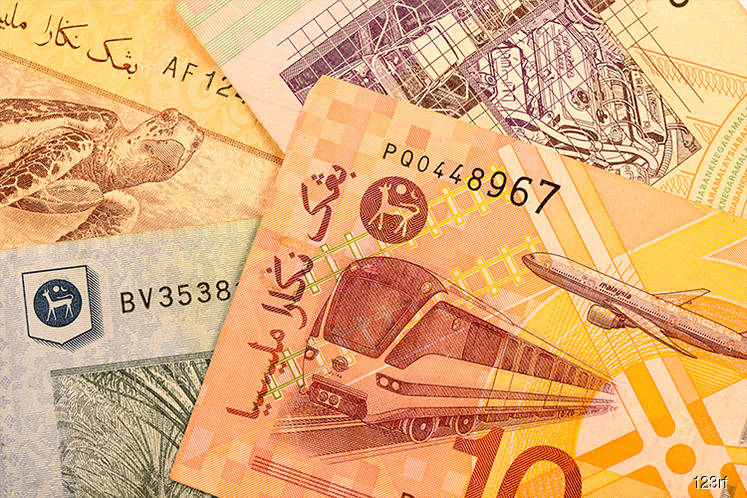 KUALA LUMPUR (March 6): AmBank Group Research expects the ringgit (MYR) to trade between its support level of S1: 3.8931 and S2: 3.8891 while the resistance is pegged at R1: 3.9072 and R2: 3.9178 supported by falling relative strength index.
In his AmBankFXDaily note today, AmBank group chief economist and head of research Dr Anthony Dass said the MYR depreciated 0.08% to 3.9065 against the US Dollar.
He said besides that, crude oil i.e. WTI and Brent rebounded 2.2% to US$62.59/barrel and 1.8% to US$65.54/barrel respectively, after inventories in Crushing from where US crude oil is distributed across the country were reported lower, having already reached the bottom since 2014.
"Meanwhile, the KLCI was down 0.7% to 1,842.62, as foreign funds settled at a notable net outflow of RM151.8 million.
"The 5-year Malaysian Government Securities yields remained unchanged at 3.610%, while the 7-year yield dropped 1.5 basis points (bps) to 3.885%, and the 10-year yield rose 1bps to 4.010%.
"The MYR was weaker against regional peers i.e. the Singapore dollar by 0.1% to 2.9609, and rupiah by 0.04% to 3,522.72 but stronger against the peso by 0.02% to 13.2989, and baht by 0.1% to 8.0422. The 5 year CDS fell 0.43% to 62.74," he said.