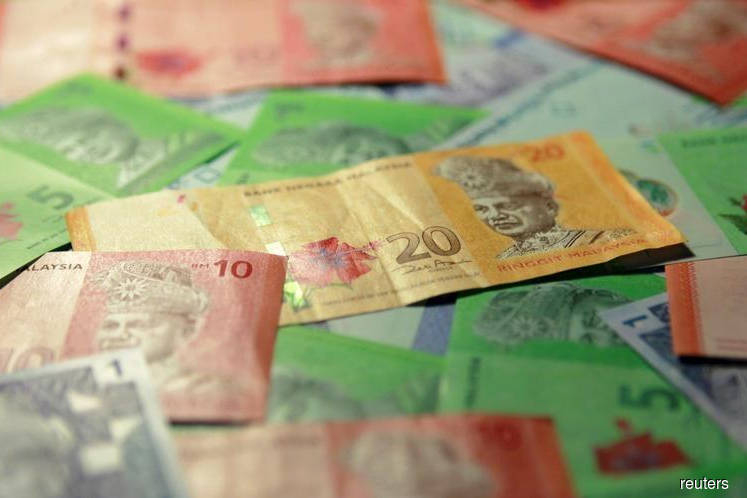 KUALA LUMPUR (Mar 21): AmBank Group Research expects the ringgit (MYR) to trade between its support level of S1: 3.9121 and S2: 3.9076 and R1: 3.9216 and R2: 3.9252, and said the MACD gap is widening slightly while the relative strength index is gradually climbing on the daily chart.
In his AmBankFXDaily note todayy, AmBank group chief economist and head of research Dr Anthony Dass said the MYR fell 0.04% to 3.9185 owing to stronger USD.
He said the 5 year CDS spiked 10.85% to 69.89.
"Crude oil namely WTI and Brent rose 2.2% to US$62.10/barrel and 2.0% to US$67.37/barrel respectively, amid rising tensions between Saudi Arabia and Iran and the likelihood that US will re-impose oil sanctions on Iran should their threat to develop nuclear weapons materialises.
"The KLCI gained 0.5% to 1,856.39 with the net foreign inflow of RM84.8 million," he said.  
Meanwhile, he said the 5-, and 7-year Malaysian Government Securities yields fell 1 basis point (bps) to 3.530%, and 3.840%, but 10-year yield rose 1bps at 3.970%, respectively.
"The MYR weakened against regional peers including Singapore dollar by 0.2% to 2.9774, baht by 0.02% to 7.9622, rupiah by 0.17% to 3,508.49, but MYR strengthened against peso by 0.05% to 13.2914," he said.