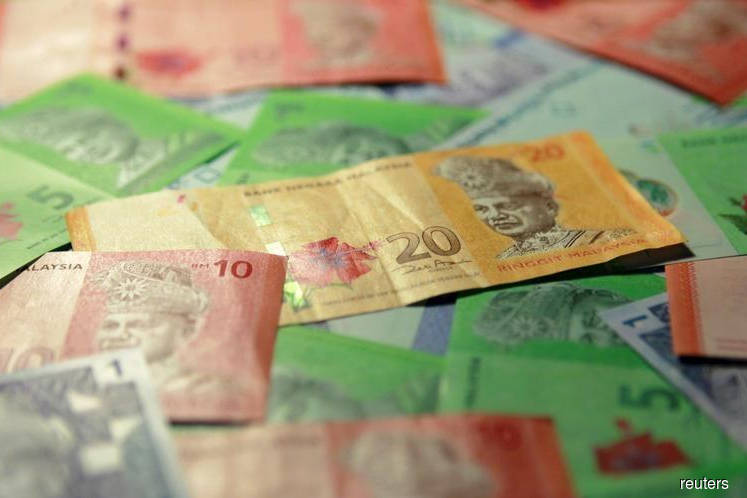 KUALA LUMPUR (May 15): AmBank Group Research expects the ringgit (MYR) to trade within our support level of 3.9299 and 3.9387 while the resistance is expected to be around 3.9644 and 3.9834.
In his AmBankFXDaily note today, AmBank group chief economist and head of research Dr Anthony Dass said the MYR closed stronger by 0.9% to 3.9505 against the US Dollar from the opening of 3.9857.
He said in the local bond space, the readings were mixed with 5- up 2.5 basis points (bps) to 3.825%, while the 7-, and 10-year Malaysian Goverment Securities yields fell 1.0bps to 3.940% and 0.5bps to 4.130% respectively.
Meanwhile, he said the KLCI closed 0.2% higher to 1,850.42 despite reporting a net foreign outflow of RM682.6 million.
"Crude oil i.e. WTI and Brent rose 0.6% to US$71.10/barrel and 1.7% to US$78.40/barrel as OPEC continues to cut their supplies and growing uncertainty over cut on Iranian supply due to the re-impose of sanctions by US.
"The MYR weakened against regional currencies like Singapore dollar by 0.1% to 2.9596, baht by 0.3% to 8.0599 but strengthened against peso by 0.1% to 13.2624 and rupiah by 0.1% to 3,536.90. The 5 year CDS fell 2.95% to 85.56," he said.