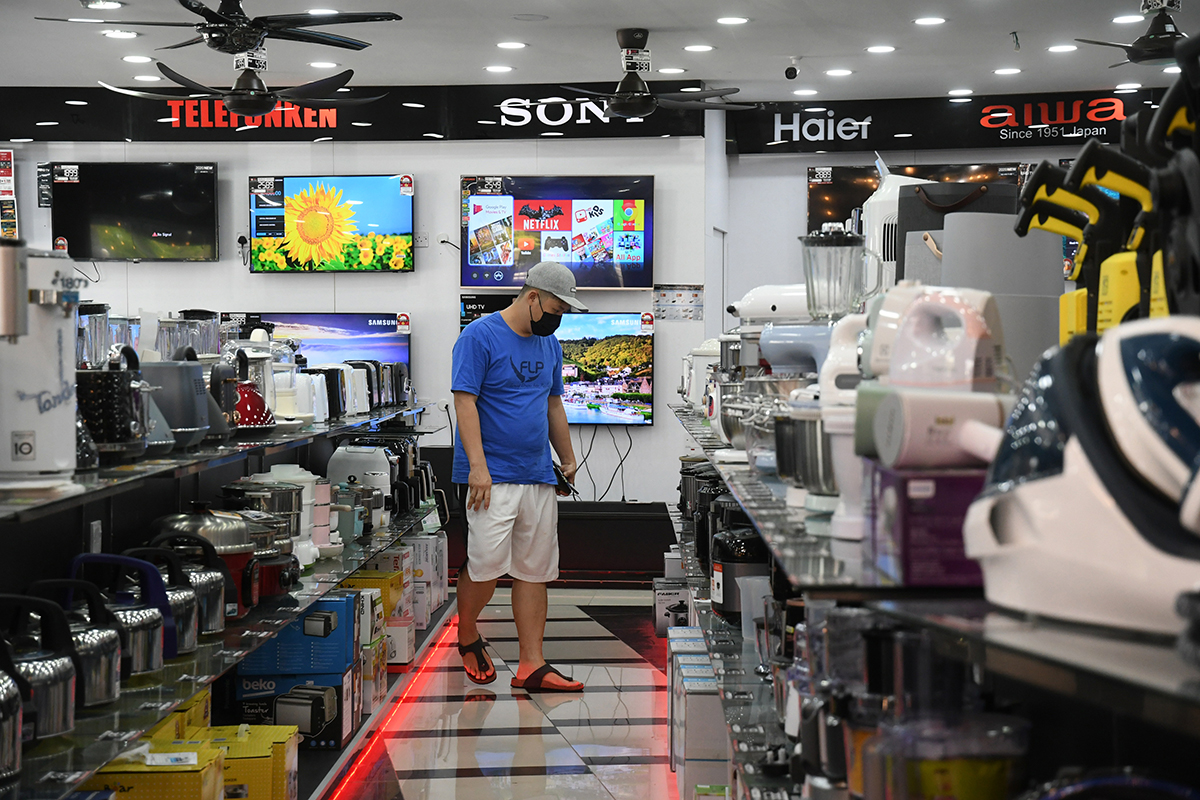 KUALA LUMPUR (May 20): Despite weak market sentiments in the electronics manufacturing services (EMS) sector, a few local contract manufacturers have been going against the tide to seek listing status on Bursa Malaysia.
Aurelius Technology Bhd (ATech) — Kulim-based EMS provider with a focus on industrial electronic products — took the lead to get listed on the Main Market in December last year, after raising RM104.73 million from an initial public offering (IPO) exercise.
Last month, it was announced that Local Assembly Sdn Bhd — a little-known EMS firm based in Gelang Patah, Johor — plans to assume the listing status of LTKM Bhd by divesting the latter's poultry and egg businesses for RM158.83 million cash, followed by a RM336 million reverse takeover (RTO) exercise.
Meanwhile, Cnergenz Bhd — a Penang-based electronics manufacturing solutions provider serving the electronics and semiconductor (E&S) industries — is slated for an ACE-Market listing on May 24, as it plans to raise RM58 million from the IPO.
At a time when EMS stocks are heavily scrutinised for their environmental, social and corporate governance (ESG) practices, and in some instances the lack of it, one can't help but wonder why the likes of ATech, Local Assembly, and Cnergenz are swimming against the current to get listed on Bursa Malaysia.
In late November last year, British high-tech home appliance maker Dyson Ltd announced that it had cut ties with its Johor-based contract manufacturer ATA IMS Bhd, following an audit of its labour practices and allegations made by a whistleblower.
ATA's share price was immediately battered when the bombshell was dropped on Nov 25, while its EMS peers SKP Resources Bhd and VS Industry Bhd were also not spared as selling pressure weighed on their shares.
Notably, both VS Industry and SKP Resources had separately issued joint statements with migrant worker rights activist Andy Hall, promising to further improve the welfare of foreign labour in their employment.
Over the past six months, SKP Resources, VS Industry and ATA IMS saw their share prices drop by 21%, 33% and 75% respectively. These three stocks are currently trading at a historical price-earnings ratio (PER) of between 10 times and 18 times.
Still, it appears the newcomers remain confident to value their companies at a rather rich valuation.
For instance, ATech shares were valued at a PER of 30 times during the IPO. After falling by 11% since listing, it is still currently trading at a PER of 25 times. Cnergenz, which has set its IPO price at 58 sen apiece, is being valued at about 19 times.
Local Assembly, which will be listed as LA Technology Bhd, is being valued at 17 times in the RTO deal.
Maybank Investment Bank research analyst Loh Yan Jin opined that the new listings of EMS companies were largely driven by the funding required for expansion to fulfil the high-volume demand for the contract manufacturing sector.
"We prefer companies raising funds for expansion for secured clients, rather than for other longer-term plans such as land acquisitions or research and development (R&D), which have higher risks on return," she added.
On ATech, Loh said the group's higher PER is justified in view of its more resilient business model when compared to other consumer product-centric EMS players.
She highlighted that most of ATech's customers are industrial and commercial players — with low demand volatility as compared to retail consumers — giving it a more steady and sustainable income.
"It also has much more room for growth from its new venture into manufacturing (of) higher-margin multi-component integrated circuits, and wallet share increase with the customers it has acquired in recent years — it is still ramping up capacity to cater to the demand from new customers," Loh added.
She noted that the research firm is "positive" on ATech's outlook, as it has a more potential earnings upside.
Loh said this is underpinned by potential new customer acquisition — which the group is already actively engaging in — as companies are benefitting from the trade diversion and supply chain diversification of multinational companies (MNCs) fuelled by the Covid-19 pandemic and ongoing geopolitical tension.
While labour shortage woes impact other EMS players, she believes ATech is not as heavily affected.
"Labour shortage issue is less severe at ATech, given its factory location (Kulim Hi-Tech Park, Kedah) which is away from the more labour-competitive areas such as Penang and Johor, and it has low reliance on foreign workers (with almost all of its workforce being local), thus having low ESG risk as compared to some of its competitors," Loh explained.
"Having said that, we are aware that the sector is being weighed down by the component shortage and supply chain concerns, but we think the risks have already been priced at the current share price," she said.
Cnergenz poised for growth and resilient earnings
Meanwhile, ACE Market-bound Cnergenz told The Edge that its IPO price was derived in view of its growth prospects and earnings potential, as well as the PERs of its publicly listed peers in the EMS industry.
Cnergenz CEO and executive director Lye Yhin Choy pointed out that its IPO price also took into consideration the group's "competitive advantage and key strengths" derived from its integrated solutions for integrated productions line systems and for smart factory solutions.
"In particular, such considerations include our competitive advantage and key strengths derived from our integrated solutions for integrated production line systems and for smart factory solutions, as well as the outlook for such manufacturing solutions, which saw revenue growth at a compound annual growth rate (CAGR) of 6.4% from US$3 billion in 2016 to US$4.1 billion in 2021 globally, and 14.4% from US$562.1 million in 2016 to US$1.1 billion in 2021 in Southeast Asia," he added.
Meanwhile, Lye said that the group — through its position as an electronic manufacturing services provider — is not subject to the labour and ESG woes faced by EMS players, and is instead able to aid them via the provision of its end-to-end manufacturing solutions.
"In respect of the present human resources and ESG issues surfacing in the market, and the growing demand for automated manufacturing processes in the EMS space, we believe that our smart factory solutions may assist our EMS customers to automate their manufacturing facilities," he said.
Lye also noted that Cnergenz manages risks surrounding supply-chain disruptions and should mitigate such risks accordingly, but added that it may face labour challenges induced by increased competition in the market.
"In view of the increasing competition in the market, we may face challenges in recruiting and retaining skilled engineers and technical personnel. We have a pretty lean team of 55 employees, including the directors and management personnel, and do not hire foreign labour," he said.
As for Cnergenz's prospects, Lye said the group is confident in the resiliency of its business based on its key competitive strengths, such as its established track record in the E&S industry, its technical capability and proficiency in being able to meet the ever-changing demands and evolving technological landscape.
He added that Cnergenz''s confidence is also supported by growth prospects of the E&S industry, driven by the introduction of 5G, Internet of Things, artificial intelligence and big data analytics, which allows for the analysis of large sets of data to uncover correlations and insights, as well as machine learning.
For its financial year ended Dec 31, 2021 (FY21), Cnergenz posted a net profit of RM13.06 million, 18.76% lower than RM16.072 million in FY20, despite a revenue growth of 15.16% to RM152.95 million, from RM132.82 million.
Lye noted that the group's revenue for the past two years had largely been impacted by the Covid-19 pandemic and are optimistic on its earnings potential moving forward, in line with the reopening of borders and upliftment of travel restrictions which will enable the group to further expand its market presence to Thailand and Vietnam.