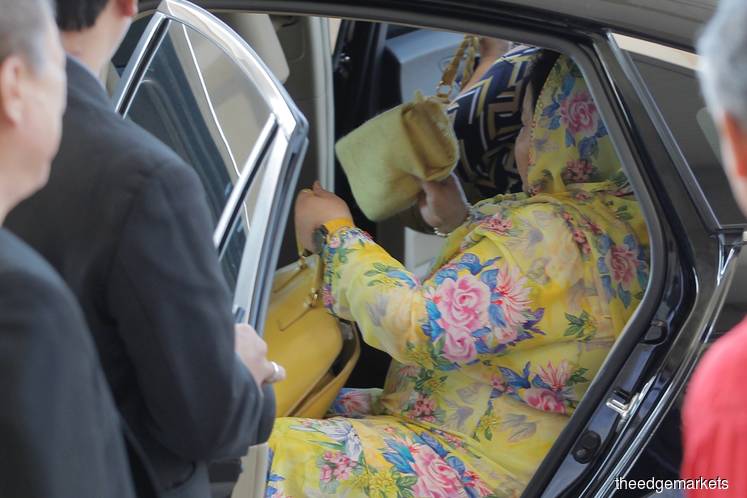 Rosmah alighting from her car at the Kuala Lumpur Courts Complex today. (Photos by Shahrin Yahya/The Edge)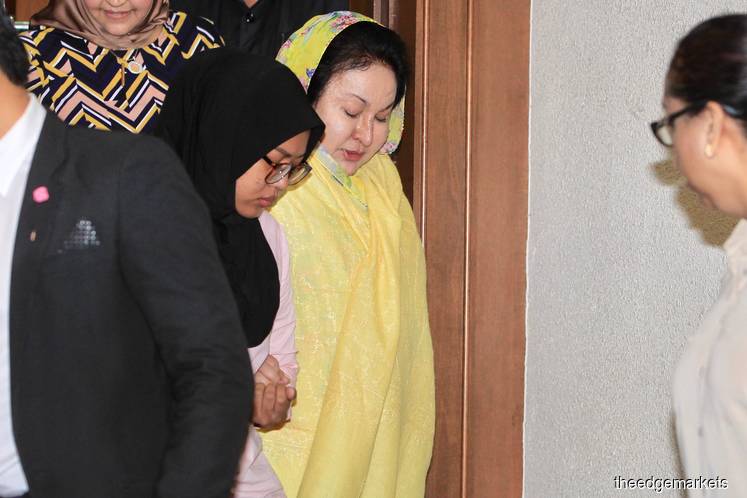 Rosmah at the Kuala Lumpur Courts Complex today.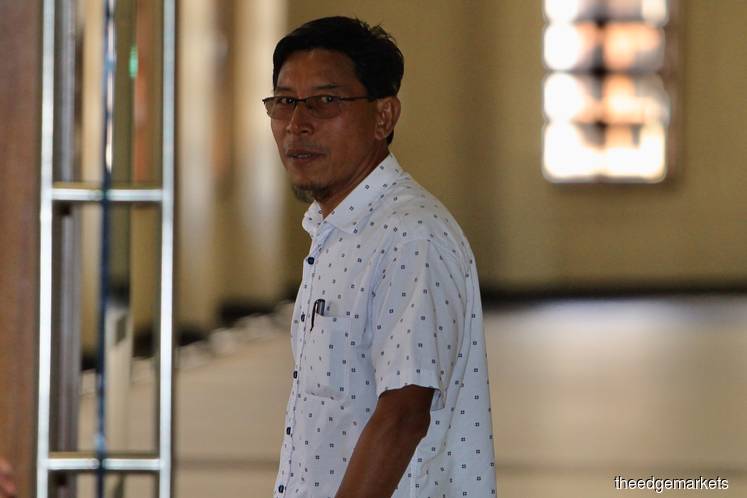 Businessman Razak Osman, the eighth witness.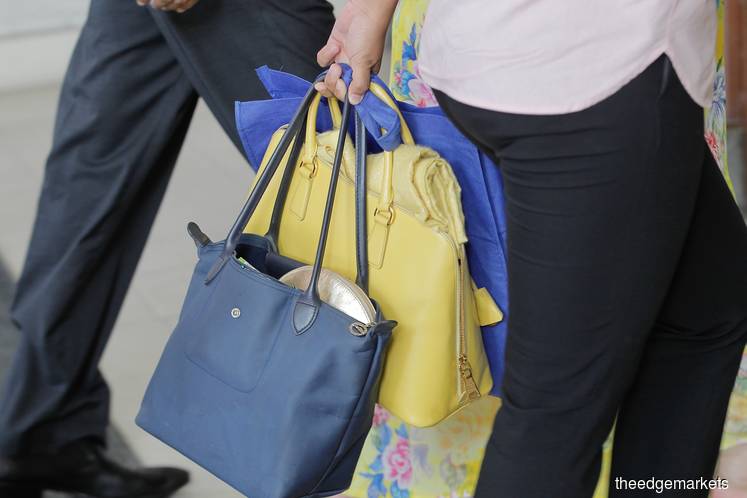 Rosmah's yellow handbag matches her outfit today.
KUALA LUMPUR (Feb 20): A business man was told that RM5 million withdrawn from a Maybank branch here in December 2015 was for "RM", the High Court heard today.
Razak Osman (pictured), 52, is the eighth and latest witness in Datin Seri Rosmah Mansor's graft trial, which enters its 10th day.
The witness said he was told about the RM5 million from his friend and business partner, Saidi Abang Samsuddin, who is also managing director of Jepak Holdings Sdn Bhd. The witness said the two have known each other for about 12 years and would frequently play golf.
One day in December 2015, Razak said Saidi asked him to meet at a Maybank branch at Medan Tuanku, purportedly to sort out payment for a previous business transaction.
"When I arrived, Saidi asked me to accompany him as he sought to withdraw a total of RM5 million cash from the same bank.
"Following that, he asked me to accompany him to buy two luggage bags at a local shopping mall.
"When we returned to the bank with the suitcases, we went into a room known as 'bilik tunai', where I saw Saidi take the money from the counter and he asked me to count them," the witness said.
The money was in RM100 denomination and was packed in transparent plastic, said Razak.
He then packed the money into the two suitcases, each containing RM2.5 million.
"I wanted to go home after that but Saidi told me to stay and follow him to deliver the suitcases. I agreed because he is a friend," Razak said.
Saidi's driver, Shamsul Rizal Sharbini, who was also a previous witness in the case, drove them to an unknown location near Pavilion shopping mall here.
Upon reaching the location, both Razak and Saidi took one bag each and were ushered into a meeting room.
Following a meeting with two unknown individuals, Razak said he was asked to bring the luggage together with Saidi to the lobby of the building and later transferred it into a multi-purpose vehicle which he described as being either a "Toyota Alphard or Vellfire".
They then left, after which Saidi and Razak did not speak of the incident.
"I did not know who the money was for or what the purpose was. One or two months later after that incident, Saidi said the money was for 'RM'. I don't know who he meant by that but I did not ask as I understood that he did not want to elaborate," he said.
The trial continues on March 9.
Read also:
Despite MoF official's 'bold and strong advice' to PM against RM1.25b project, letter of approval issued