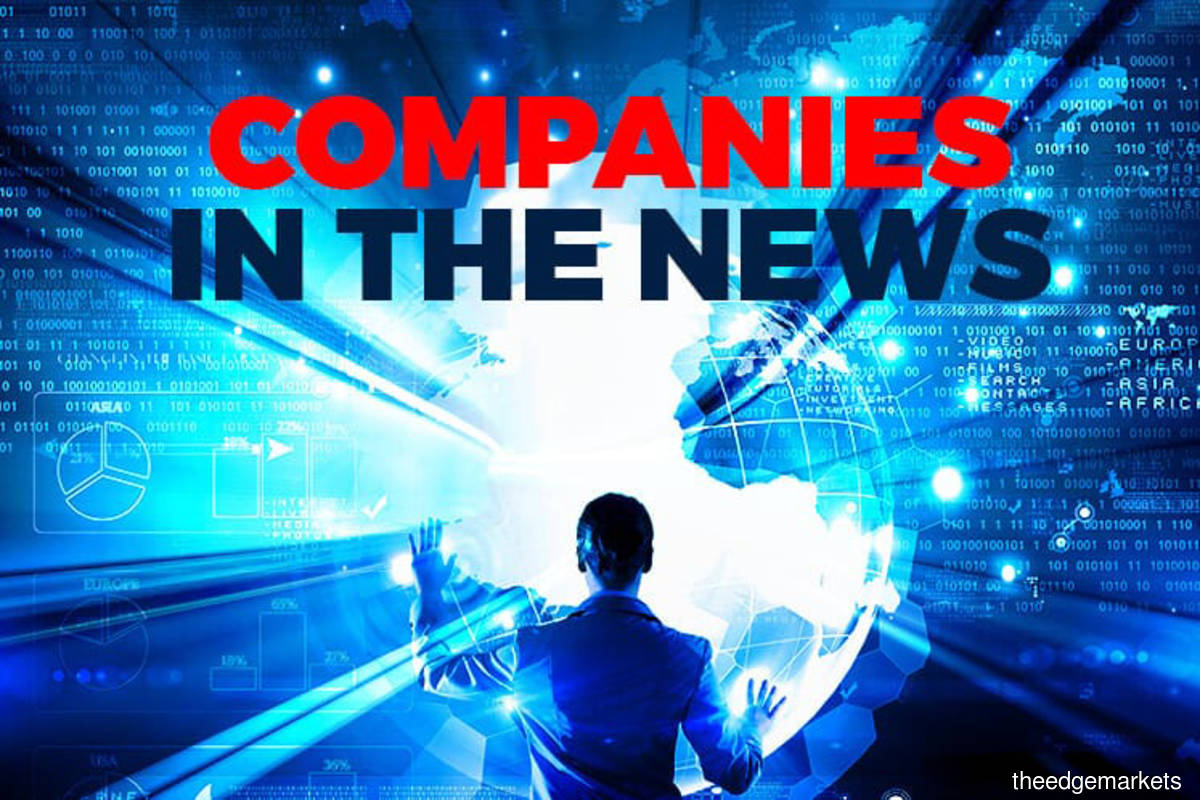 KUALA LUMPUR (June 30): Based on corporate announcements and news flow today, companies in focus tomorrow (Thursday, July 1) may include: Serba Dinamik Holdings Bhd, Aeon Credit Service (M) Bhd, Paramount Corp Bhd, Star Media Group Bhd, RCE Capital Bhd, Mah Sing Group Bhd, Ahmad Zaki Resources Bhd (AZRB), Cheetah Holdings Bhd, Nestcon Bhd, AE Multi Holdings Bhd, Green Ocean Corp Bhd, Boustead Heavy Industries Corp Bhd (BHIC), Sarawak Consolidated Industries Bhd (SCIB), MAG Holdings Bhd, Kronologi Asia Bhd and Cypark Resources Bhd.
The Employees Provident Fund (EPF) has ceased to be a substantial shareholder in Serba Dinamik Holdings Bhd, after selling another 96 million shares or 2.57% in the oil and gas services group in the open market on June 25. In a related development, Serba Dinamik's largest shareholder and group CEO Datuk Mohd Abdul Karim Abdullah sold 46.3 million shares or 1.2% in the group on June 28, citing force-selling as reason for the disposal. Similarly, co-founder and non-independent director Datuk Awang Daud Awang Putera was also forced to sell 26.95 million shares or a 0.7% stake between June 28 and today.
AEON Credit Service (M) Bhd and its parent company AEON Financial Service Co Ltd (AFS) have submitted a joint application to Bank Negara Malaysia for a digital bank licence. AEON Credit said the company and AFS will cooperate with each other by combining their expertise and resources to establish in Malaysia, a joint venture company to engage in the business of a digital bank upon obtaining a licence.
Meanwhile, a consortium comprising Paramount Corp Bhd, Star Media Group Bhd, RCE Capital Bhd, Prosper Palm Oil Mill Sdn Bhd and a technology partner, has also submitted an application to Bank Negara Malaysia for a digital banking licence.
Mah Sing Group Bhd hit property sales of RM650.5 million in the first five months of this year (5M21), achieving 40% of its RM1.6 billion sales target for 2021. The property developer aims to meet its sales target through several launches planned for the second half of this year (2H21). Meanwhile, the company's healthcare business unit Mah Sing Healthcare Sdn Bhd has successfully clinched long-term glove orders that would take up production capacity of four glove dipping lines.
Ahmad Zaki Resources Bhd (AZRB) said its founder Tan Sri Wan Zaki Wan Muda will retire as the group's executive vice chairman effective tomorrow (Thursday, July 1). However, the 72-year-old major shareholder of the group will stay on as a board member of AZRB.
Chia Kee Foo has resigned as Cheetah Holdings Bhd's chairman and managing director effective today, to pursue his private interests.
Newly-listed building and construction services provider Nestcon Bhd has bagged a RM230 million contract to build serviced apartments in Sungai Buloh, Selangor. The group announced the contract, bagged via its wholly-owned Nestcon Builders Sdn Bhd from Mightyprop Sdn Bhd.
AE Multi Holdings Bhd has secured a RM65.18 million contract from Green Ocean Corp Bhd to design, install and commission eight double former dipping lines for rubber glove production. AE Multi said its wholly-owned subsidiary AE Multi Industries Sdn Bhd received the letter of award from Green Ocean's wholly-owned unit, G Rubber Sdn Bhd.
Boustead Heavy Industries Corp Bhd (BHIC) has received a one-year contract extension from the Ministry of Home Affairs effective July 1, 2021, with the revised value of RM95.98 million. The contract, originally secured in October 2016, is for the provision of integrated maintenance and logistic support services for three units of the Malaysian Maritime Enforcement Agency's Dauphin helicopters.
Sarawak Consolidated Industries Bhd's (SCIB) shareholders today approved the group's proposal to cancel RM40 million worth of its issued share capital.  The credit arising from the share capital reduction would be used to eliminate accumulated losses of the group, SCIB said.
MAG Holdings Bhd (formerly known as XingHe Holdings Bhd) has disposed of 20.91% of its 40.77% shareholding in associate Henan XingHe Oil and Fat Company Ltd (HXOF) for RM37.8 million, to reduce its losses from the investment. MAG said its indirect wholly-owned company Anyang Herun Oil Technical Service Company Ltd has entered into a share sale agreement with HXOF shareholder Huang YunLin to dispose of the stake.
ACE Market-listed enterprise data management and storage solutions firm Kronologi Asia Bhd said the group is still looking for merger and acquisition plans to bring it up to the next level of growth. Its chief executive officer Edmond Tay Nam Hiong said the group is still exploring opportunities and has no details to share.
Cypark Resources Bhd's net profit for its second quarter ended April 30, 2021 slid 2.55% to RM18.03 million from RM18.5 million a year ago, as a slowdown in its consecution and engineering division more than offset the additional work progress recognised from its waste-to-energy projects. The weaker bottom line came despite revenue jumping 13.49% to RM85.97 million, from RM75.75 million, as the RE segment saw improved work progress for large-scale solar projects, coupled with a significant jump from its WTE segment.