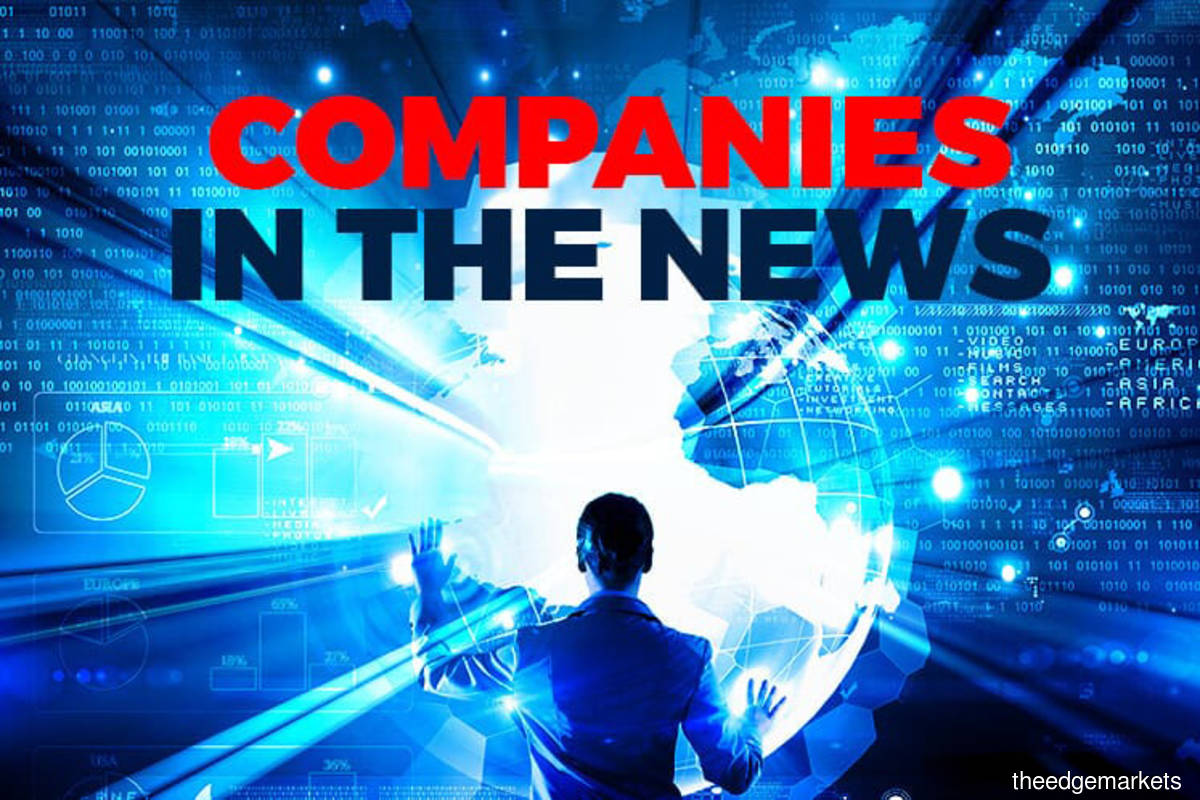 KUALA LUMPUR (June 14): Based on corporate announcements and news flow today, companies in focus tomorrow (Tuesday, June 15) may include: Serba Dinamik Holdings Bhd, KPower Bhd, Privasia Technology Bhd, Hextar Global Bhd, Green Ocean Corp Bhd, Permaju Industries Bhd, MTouche Technology Bhd (MTB), Powerwell Holdings Bhd, Kawan Food Bhd, CapitaLand Malaysia Mall Trust (CMMT), Malayan Cement Bhd, Pekat Group Bhd and Sedania Innovator Bhd.
Serba Dinamik Holdings Bhd's board had agreed in principle to appoint Ernst & Young Advisory Services Sdn Bhd as its independent reviewer to "assess veracity and accuracy" of the matters highlighted by external auditors KPMG PLT. The group said an updated announcement will be made upon the finalisation of terms and conditions of the said appointment. Separately, the group also announced that it is appointing Datuk Mohamed Ilyas Pakeer Mohamed, Masleena Zaid and Johan Mohamed Ishak to its board as independent and non-executive directors.
KPower Bhd's chairman and largest shareholder Datuk Dr Mohd Abdul Karim Abdullah has disposed of 2.92 million company warrants. The warrants were sold at 28.91 sen apiece or a total of RM843,401 on June 11, leaving Mohd Karim with 3.33 million warrants or 2.21%.
ICT and business process outsourcing player Privasia Technology Bhd has appointed the former CEO of Malaysian Investment Development Authority (MIDA), Datuk Azman Mahmud, as its new chairman. This comes after Azman was roped in as Privasia's independent and non-executive director on May 10. Azman replaces Datuk Mohamed Sharil Tarmizi, who stepped down as Privasia chairman after he was recently appointed by Finance Minister Datuk Seri Tengku Zafrul Abdul Aziz to Digital Nasional Bhd's board of directors.
Hextar Global Bhd has executed an RM89 million Islamic financing facility from OCBC Al-Amin Bank Bhd to finance its purchase of Alpha Aim (M) Sdn Bhd and Chempro Technology (M) Sdn Bhd (Chempro business), which provides specialty chemical products for the cleaning, hygiene and food industry, as well as the rubber glove industry in Southeast Asia. The facility will be secured by way of corporate guarantee by its wholly-owned subsidiary Hextar Chemicals Sdn Bhd.
Crude palm kernel oil producer Green Ocean Corp Bhd, which jumped on the rubber glove bandwagon last October, has proposed to raise an additional RM12.95 million from a private placement to fund capital expenditure for its new glove business. This follows two recent fundraising exercises comprising a private placement of 30% of the then-existing total issued shares and a rights issue involving the issuance of 828.57 million new shares, which had raised a combined RM94.6 million – but short of the expected total proceeds of RM122.36 million.
Permaju Industries Bhd has emerged as a substantial shareholder of MTouche Technology Bhd (MTB) after acquiring 185.05 million rights shares, together with 92.52 million free warrants in the mobile telecommunications group. The shares, representing 19.97% of the existing total number of issued shares in MTB, were acquired via its wholly-owned subsidiary IconWorld Resources Sdn Bhd for RM18.5 million
Electrical switchgears manufacturer Powerwell Holdings Bhd has bagged a US$2.135 million contract from Bangladesh-based firm Intraco Solar Power Ltd, to supply low voltage switchboards and medium voltage switchgear panels using 33 kilovolt gas insulated switchgear for the latter's 30MW solar power plant project in Rangpur, Bangladesh. ACE Market-listed Powerwell said its wholly-owned subsidiary Powerwell International Sdn Bhd on June 11 received the purchase order from Intraco.
A subsidiary of Kawan Food Bhd has temporarily closed operations due to the spread of Covid-19. The group said that 78 Covid-19 cases were confirmed on Friday (June 11) at its wholly-owned subsidiary Kawan Food Manufacturing Sdn Bhd. It has been ordered by the Ministry of Health to suspend operations from June 14 to 21.
Unitholders of CapitaLand Malaysia Mall Trust (CMMT) today voted in favour of the real estate investment trust's (REIT) proposal to expand its asset classes to include business parks, logistics facilities, warehouses, distribution centres, data centres and integrated developments. CapitaLand Malaysia Mall Trust REIT Management Sdn Bhd (CMRM), the manager of CMMT, announced that approximately 100% of the total number of votes were in support of its proposal to expand CMMT's investment objective and policy beyond the retail sector and this includes commercial, office and industrial asset classes at CMMT's virtual extraordinary general meeting held today. CMRM is a joint venture between Singapore-listed CapitaLand Ltd and Malaysian Industrial Development Finance Bhd.
Malayan Cement Bhd's private placement of 85 million new shares was oversubscribed by more than 1.13 times. The issue price of the private placement shares was fixed at RM2.79 per share, reflecting a discount of 9.92% on the five-day volume weighted average price of RM3.0971 per share, raising RM237.15 million.
Pekat Group Bhd, a solar photovoltaic, earthing and lightning protection specialist, saw 32.2 million of its shares under the public portion of its initial public offering oversubscribed by 76 times ahead of its listing on the ACE Market of Bursa Malaysia. In a statement, Pekat said it received 34,964 applications for 2.5 billion shares during the public subscription period from June 2 to 10.
ACE Market-listed Sedania Innovator Bhd said its subsidiary has received RM1.5 million as settlement of a long overdue debt. In a statement, the group said Sedania Technologies Sdn Bhd had sued Professional Science Technologies Sdn Bhd and its director Muzir Md Zanib over the debt in November 2019, and won the case in August 2020.