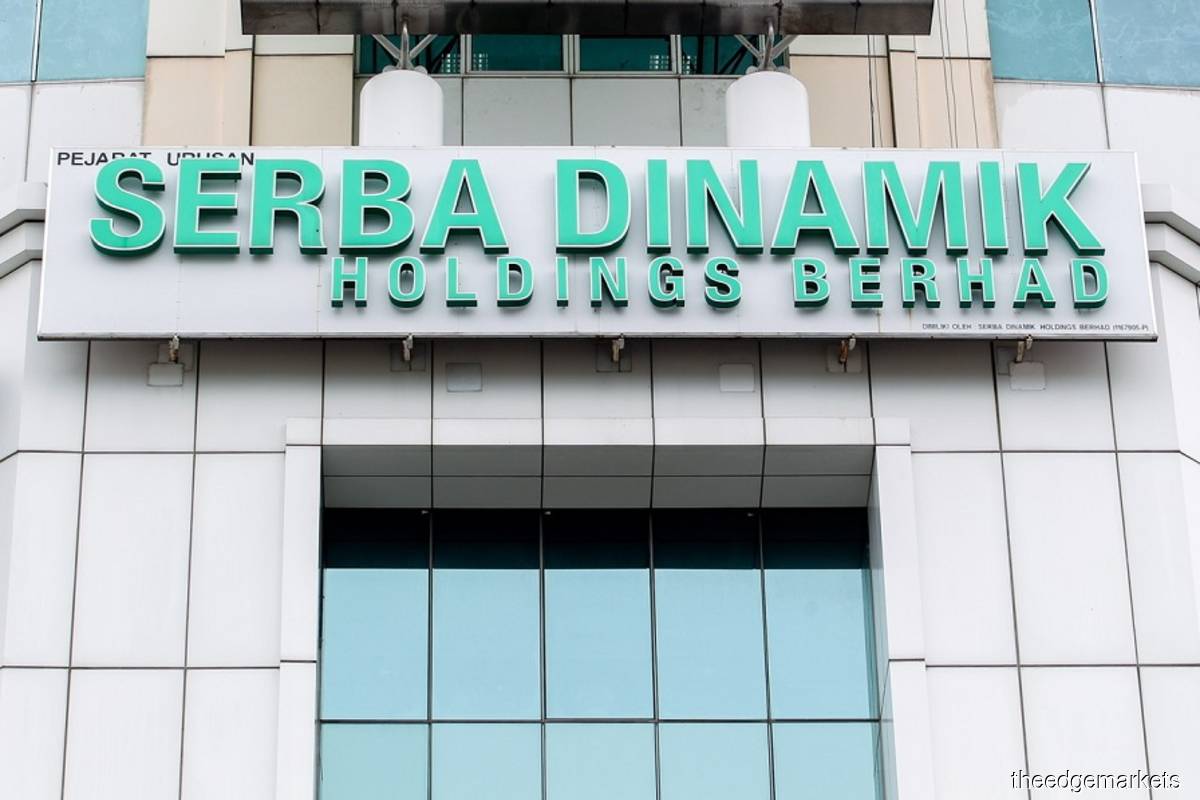 KUALA LUMPUR (Nov 30): Serba Dinamik Holdings Bhd posted a net loss of RM42.11 million or 1.14 sen per share for its first quarter ended Sept 30 2021 (1QFY22), the oil and gas services provider's first quarterly loss since its listing in early 2018.
This compares with a net profit of RM14.92 million, with earnings per share of  0.40 sen in the preceding quarter (4QFY21). No comparative year-on-year figures are available, as the group has changed its financial year end from Dec 31 to June 30.
The loss in the latest quarter was due to higher operating expense, finance cost and foreign exchange losses, the group said in its bourse filing.
Revenue for the quarter was RM799.35 million, down 33.8% from RM1.21 billion in 4QFY21.
The group said revenue from its operation and maintenance segment contributed RM742.9 million to the overall revenue, with a gross profit margin of 8.5% and RM63.5 million in gross profit.
The engineering, procurement, construction and commissioning segment contributed RM52.3 million in revenue with a gross profit margin of 8.3% and RM4.3 million in gross profit.
The information communications technology and education & training segment contributed RM1.8 million and RM2.4 million in revenue and a gross profit of RM346,000 and RM795,000 respectively.
Serba Dinamik said the Middle East region remained its highest revenue contributor at a regional level with 70% or RM559.15 million — mainly from Qatar (RM415.76 million) and the United Arab Emirates (RM128.83 million) — while the rest of its revenues came from Southeast Asia (28.9% or RM231.09 million), Central and South Asia (0.8% or RM6.2 million), and the United Kingdom at RM2.91 million.
"Covid-19, on the other hand, began as a health crisis but quickly morphed into a global economic crisis of unprecedented magnitude and speed. The global ripple effects are still being felt, and it is unlikely that the true impact of this pandemic can be measured until the situation stabilizes.
"In line with the industry, moving forward in response to the adoption of the Fourth Industrial Revolution, Serba Dinamik is striving to generate sustainable value and construct entire sustainability, while integrating ICT and aerospace business as part of its core business," the group added.
Serba Dinamik added, however, that its business environment remains challenging due to the crisis it is currently experiencing as a result of its incomplete statutory audit.
"The board of directors is striving to resolve these issues in the best interests of all stakeholders," it said.
Trading in Serba Dinamik shares has been suspended since Oct 22. They were last traded at 35 sen, giving the group a market capitalisation of RM1.3 billion.