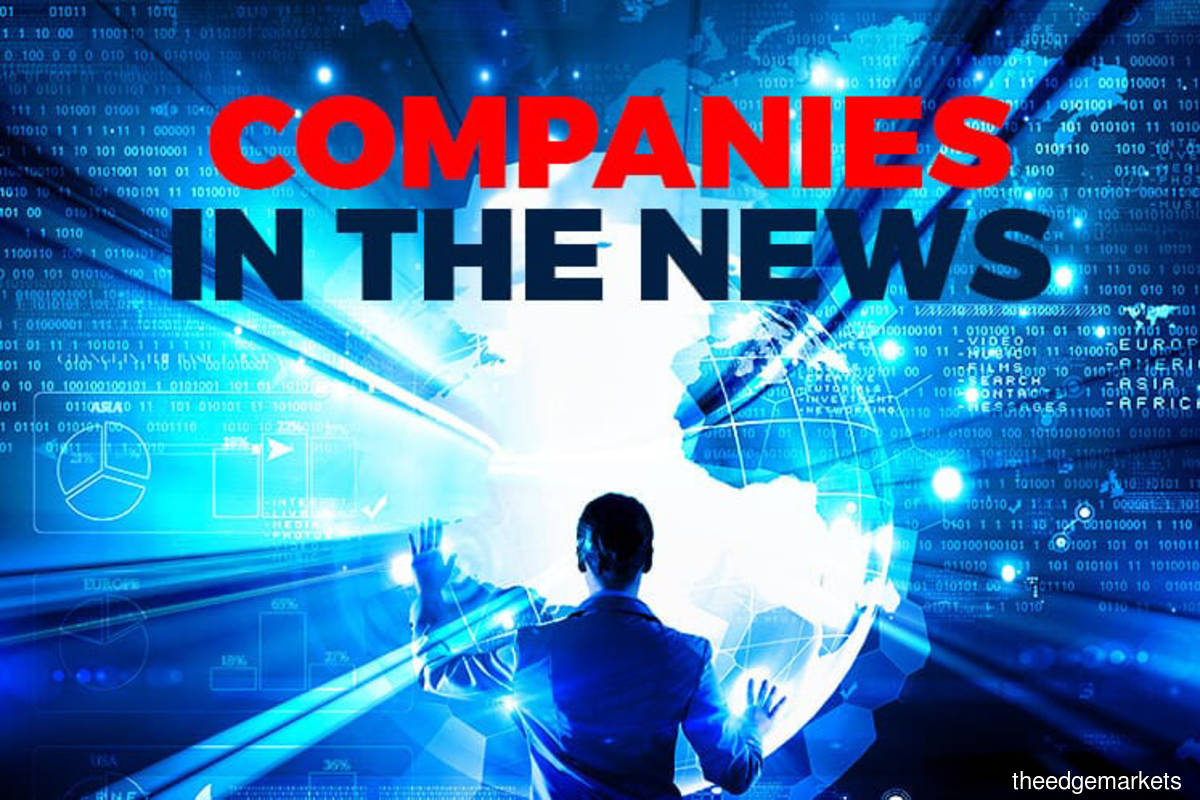 KUALA LUMPUR (April 11) : Here is a brief look at some of the corporate announcements and news flow on Monday (April 11) involving Serba Dinamik Holdings Bhd, Tanco Holdings Bhd, Dagang NeXchange Bhd (DNeX), Malaysia Airports Holdings Bhd (MAHB), Scomi Group Bhd, ATA IMS Bhd, Axis Real Investment Trust (Axis REIT), CN Asia Corporation Bhd and Caely Holdings Bhd. 
Serba Dinamik Holdings Bhd has failed to obtain a stay from the Court of Appeal over the High Court decision in February requiring it to reveal the fact-finding
update of its special independent review done by Ernst & Young Consulting Sdn Bhd. The appeals court dismissed the stay application — pending the group's
appeal to the court over the High Court decision earlier in allowing Bursa Securities's application to compel the group to reveal the findings.
Tanco Holdings Bhd said it is unaware of any reasons for the surge in its share price, except for the progress in its pharmaceutical and construction ventures. Responding to an unusual market activity (UMA) query by Bursa Malaysia,  Tanco said the research services agreement with Universiti Malaya under its pharmaceutical segment for the latter to undertake a study on dengue infection is still in progress. Tanco also said that one of two contracts worth RM41.5 million in its construction segment that was secured from Sri Medan Holding Sdn Bhd for the East Coast Rail Link project has commenced and is in progress.
Dagang NeXchange Bhd (DNeX) said its 90%-owned subsidiary Ping Petroleum Ltd's final investment decision on Ping's proposed crude oil production within the Avalon oilfield in the North Sea is anticipated later this year, after the UK's North Sea Transition Authority indicated it had "no objection" to Ping's planned development concept for the oilfield. DNeX said that with a total estimated recovery of 23 million barrels of oil, production from Ping's second oilfield asset Avalon is scheduled to begin between mid-2024 and mid-2025, subject to availability of key materials and equipment.
Malaysia Airports Holdings Bhd's (MAHB) unit Malaysia Airports (Sepang) Sdn Bhd has appealed against a High Court dismissal of its application to strike out the RM479.78 million suit by AirAsia Bhd and AirAsia X Bhd (AAX) over alleged negligence of the management of klia2.
Scomi Group Bhd may be delisted from the Main Market of Bursa Malaysia on April 22, after its request to extend the deadline to submit its regularisation plan was rejected by Bursa Securities. The company will need to file an appeal against its delisting by April 18 to prevent its securities from being removed from the bourse. 
ATA IMS Bhd said an independent assessment found that its Johor Bahru facilities adhered to both local and international labour standards, four months after allegations of labour issues resulted in the withdrawal of key client Dyson. ATA was embroiled in forced labour allegations last year, with its contract Dyson — which makes up 80% of its revenue — scheduled for termination in less than two months, from June 1 onwards.
Axis Real Investment Trust (Axis REIT) is acquiring a logistics warehouse facility in Pelabuhan Tanjung Pelepas (PTP) in Johor for RM390 million cash, its largest acquisition to date. In a statement, the REIT said it has inked a sale and purchase agreement with Equalbase PTP Sdn Bhd to aquire the 1.55 mil sq ft property. EPSB is a unit of Equalbase Pte Ltd in Singapore and is in the business of developing and leasing warehouses.
CN Asia Corporation Bhd has entered into a framework agreement with Markmore Energy (Labuan) Ltd and Caspioil Gas Llp, after negotiating for further terms and conditions in relation to a project at the Rakushechnoye Oil and Gas Field in Kazakhstan. It said the framework was in relation to the drilling, extraction, processing and production of natural gas extracted from the field and the establishment of the central processing complex in Ak Kum, Mangistau, Kazakhstan to process natural gas into liquefied petroleum gas and condensate.
Caely Holdings Bhd, which has appointed an independent forensic auditor to look into allegations of suspicious and irregular transactions, said it will not be able to ascertain the financial and operational impact of the matters until the investigation is completed. The group said upon receipt of the forensic audit report, it will take all necessary recourse available under the law.