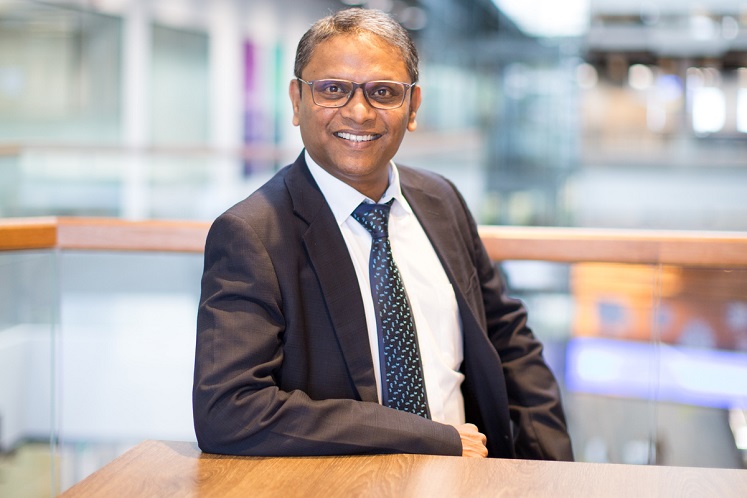 Small and medium enterprises (SMEs) have been adversely affected by the Covid-19 pandemic and most are looking to cut costs. One immediate way is to save on their cost of lighting, says Alok Ghose.
Ghose, the chief executive officer (CEO) of Signify ASEAN (formerly known as Philips Lighting), says the cost of lighting accounts for between 5% and 15% of an SME's total energy bill. 
"It varies. For SMEs in the industrial sector, lighting takes up about 15% of their total energy bill in general. For SMEs operating retail businesses, it should be approximately 5% to 10% depending on their energy consumption habits and size," he says.
Such a cost can be reduced through the installation of light-emitting diode (LED) lighting and a system that provides digital connectivity for business owners to control their lights. 
"By switching to LEDs, businesses will achieve the same light output by using 50% to 90% less energy [than traditional lighting]. They can also save up on replacement costs as LEDs last up to 25 times longer than regular bulbs.
"Couple this with sensors to detect various activities and digital connectivity, lights can be dimmed or turned off automatically when they are not needed, and business owners can set up such a function, or schedule it through an application," he says.
In the case of Signify, Ghose says businesses that install LED lighting and the digital connectivity system could recoup their initial investment in two years. 
"This depends on the existing lighting system in use as compared to the yet-to-be installed interact-ready lighting solution," he says.  
Can SMEs actually afford to spend the money on a new lighting system now? Yes, says Ghose.
"If you are a business owner who would like to get more out of your floor space and turn the different spaces into multipurpose areas, lighting them up only when necessary, you can consider this solution," says Ghose.