This article first appeared in City & Country, The Edge Malaysia Weekly, on August 30, 2021 - September 05, 2021.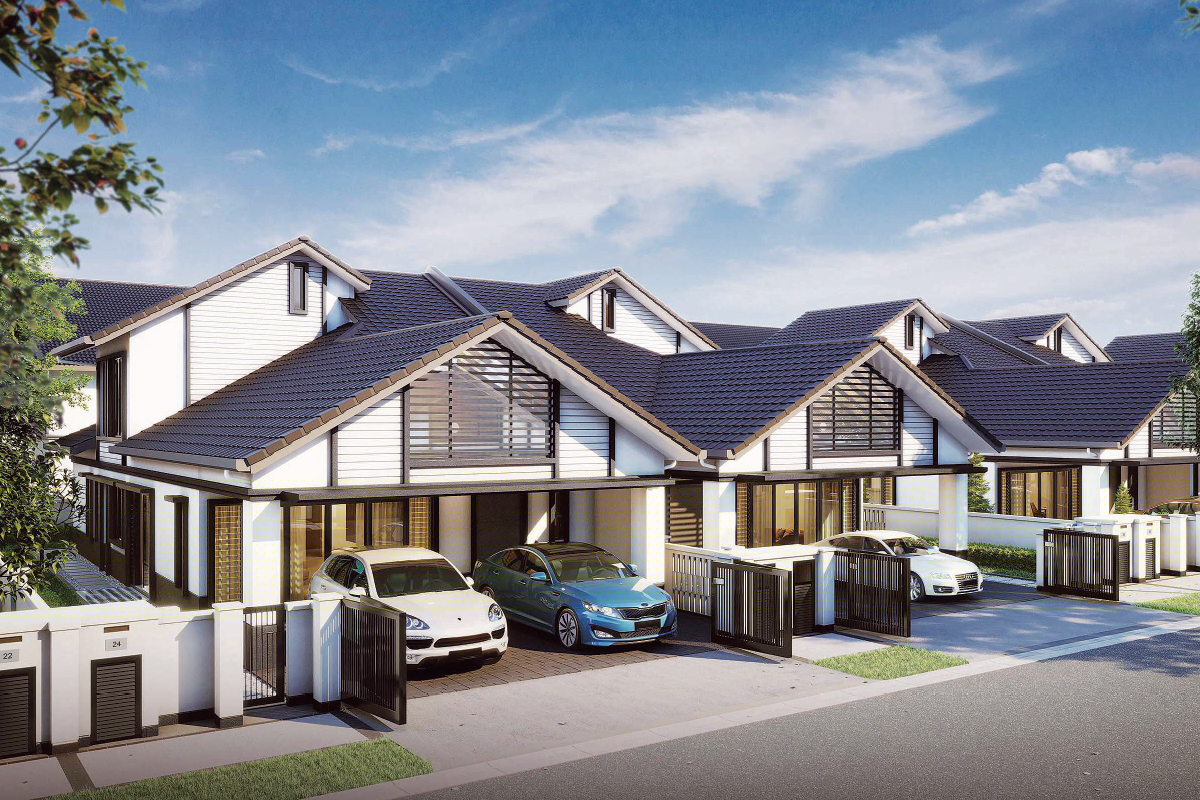 Sime Darby Property Bhd (SDP) intends to turn the run-of-the-mill terraced house into a futuristic home that will cater to changing needs. In a bid to deliver this, the group has partnered with the Malaysian Institute of Architects (PAM) to organise the Concept Home 2030 Competition.
"The principle of 'form follows function' has served our society for generations. To shape the future of how we live, we must discover trailblazing ideas from visionaries of the built realm," said SDP group managing director Datuk Azmir Merican in an Aug 25 press release.
He added that the biggest challenge in designing terraced homes today is coming up with a versatile space that allows for diverse functions and use.
"We must respond to disruptions and concerns from the past few decades, especially ones related to climate change, homeownership, material scarcity, as well as evolving lifestyles. Through this competition, we want to see ... homes with sophisticated technology and features that can improve the quality of life and enable more productivity," said Azmir.
Registration closes on Sept 10 
Architects registered with PAM are invited to participate in the competition. Registration for the competition will close at 5pm on Sept 10, 2021. A non-refundable registration fee of RM318 is payable upon registration. The competition involves multiple stages, and the results will be announced in January 2022. Entries will be judged by a distinguished panel of judges comprising SDP and PAM representatives.
The first prize winner will receive RM100,000 as well as a prospective commission to execute a virtual or physical showcase project with SDP, while the second and third prize winners will take home RM75,000 and RM50,000 respectively. There are two Honorary Mention prizes (RM10,000 each) and a People's Choice Award that comes with a RM10,000 prize. For the latter, the public will vote online for their favourite submissions.
"Through this design ideas competition, we expect to see innovative ideas that will change the future trend, bringing in new interactive technologies that allow people to communicate with their homes and houses that are responsive to the environment based on the needs and desires of Malaysian modern living," said PAM president Datuk Ezumi Harzani Ismail.
Azmir said, "The peak is yet to come for the property industry, and our vision for Concept Home 2030 will drive us towards bigger things to come. We are pleased to partner with PAM in this competition, and to collaborate with other market and technology players to bring the best innovation and solutions to infuse future homes with technology and artificial intelligence."
The Concept Home 2030 Competition aims to explore design ideas with highly flexible space utilisation and customisable features to cater to occupants who need to work and learn from home. Participants are encouraged to address upcoming trends while finding new ways to design and build homes to close the existing gaps in the market.
SDP's Idea House
SDP has always been interested in revolutionising home design and coming up with new ideas. More than a decade ago, it built Idea House, a carbon-neutral concept dwelling to demonstrate how sustainable housing can minimise mankind's impact on the environment. Elements from the Idea House concept have been adapted in the developer's more recent residential products, specifically in City of Elmina, Shah Alam.
Today, SDP is going one step further and looking for disruptive concepts to build prototypes that will challenge the norm, adapt to changing trends and reinvent the terraced home from all aspects — technology, sustainability, modularity and future lifestyles.