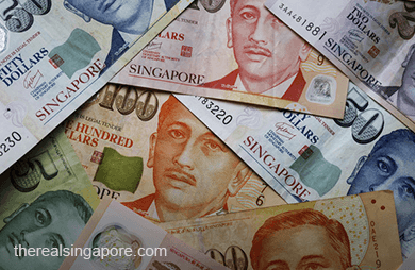 SINGAPORE (Feb 21): Singapore's consumer price index for January is expected to have risen at the fastest pace in more than two years, buoyed by higher fuel prices and private transport costs, a Reuters poll showed.
Singapore's all-items CPI escaped deflation late last year and is seen likely to edge higher this year, after global oil prices rose roughly 50% in 2016.
With headline CPI edging higher, and the city-state's economy having gained momentum in recent months on the back of a pick-up in factory output, most economists expect the central bank to keep monetary policy steady at its next scheduled policy review in April, and hold off from further easing.
The median forecast in a Reuters survey of 11 economists was for the all-items CPI in January to have risen 0.6% from a year earlier. That would be the biggest increase since September 2014, when headline CPI rose 0.7%.
The all-items CPI rose 0.2% in December, after coming in flat in November. December's rise was the first year-on-year gain in headline CPI in two years, driven by higher petrol prices and car park fees.
The poll also forecast the Monetary Authority of Singapore's core inflation measure to have increased 1.3% from a year earlier last month.
That would match November's pace, which was the fastest increase since a 1.3% rise in February 2015.
In December core CPI rose 1.2% from a year ago.
The central bank's core inflation measure excludes changes in the price of cars and accommodation, which are influenced more by government policies.