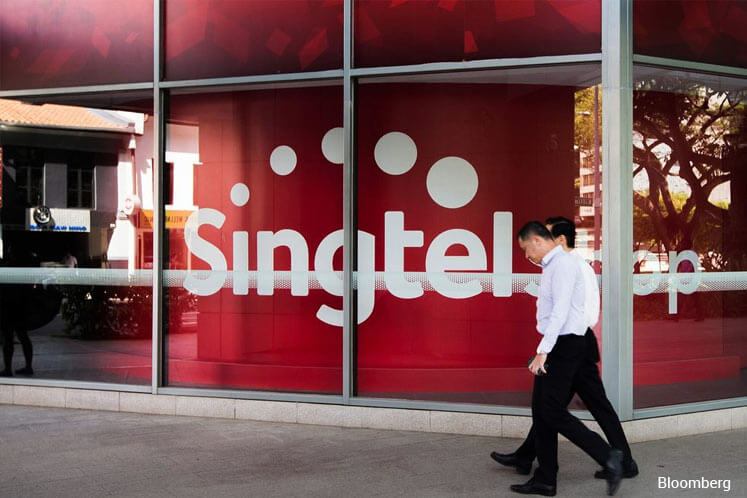 SINGAPORE (May 18): Singtel posted a 1.8% rise in 4Q earnings to S$963.3 million, bringing full-year earnings to S$3.9 billion from a year ago.
Singtel says core earnings in 4Q stayed strong on the back of continued growth in broadband, mobile data and ICT. This, together with Telkomsel's strong performance, mitigated lower contributions from Airtel which is facing intense price competition in India.
For the quarter, pre-tax profits for the regional associates declined 6% to S$658 million.
Quarterly operating revenue rose 5.2% to S$4.3 billion led by growth in broadband services in Australia and Enterprise ICT services in Singapore. Full-year operating revenue dipped 2% to S$16.71 billion.
In the Enterprise space, Singtel recorded a strong performance for the quarter with growth in cyber security services and new contract wins by NCS. ICT, which includes cloud and cyber security, now comprises 47% of the Enterprise business.
As for its undertaking to IMDA to divest its stake in NetLink Trust (NLT) to less than 25% before April 22, 2018, Singtel says it is making good progress with preparations for an IPO for NLT in this financial year.
Strong mobile data and broadband growth across the consumer businesses in Singapore and Australia mitigated the decline in voice and roaming services. Both group consumer revenue and EBITDA rose 7%.
In its outlook, Singtel sees FY18 group revenue growth of mid single digit and group EBITDA growth of low single digit.
Singtel is proposing a dividend of 10.7 Singapore cents, bringing full-year dividend to 17.5 Singapore cents.