This article first appeared in City & Country, The Edge Malaysia Weekly, on August 9, 2021 - August 15, 2021.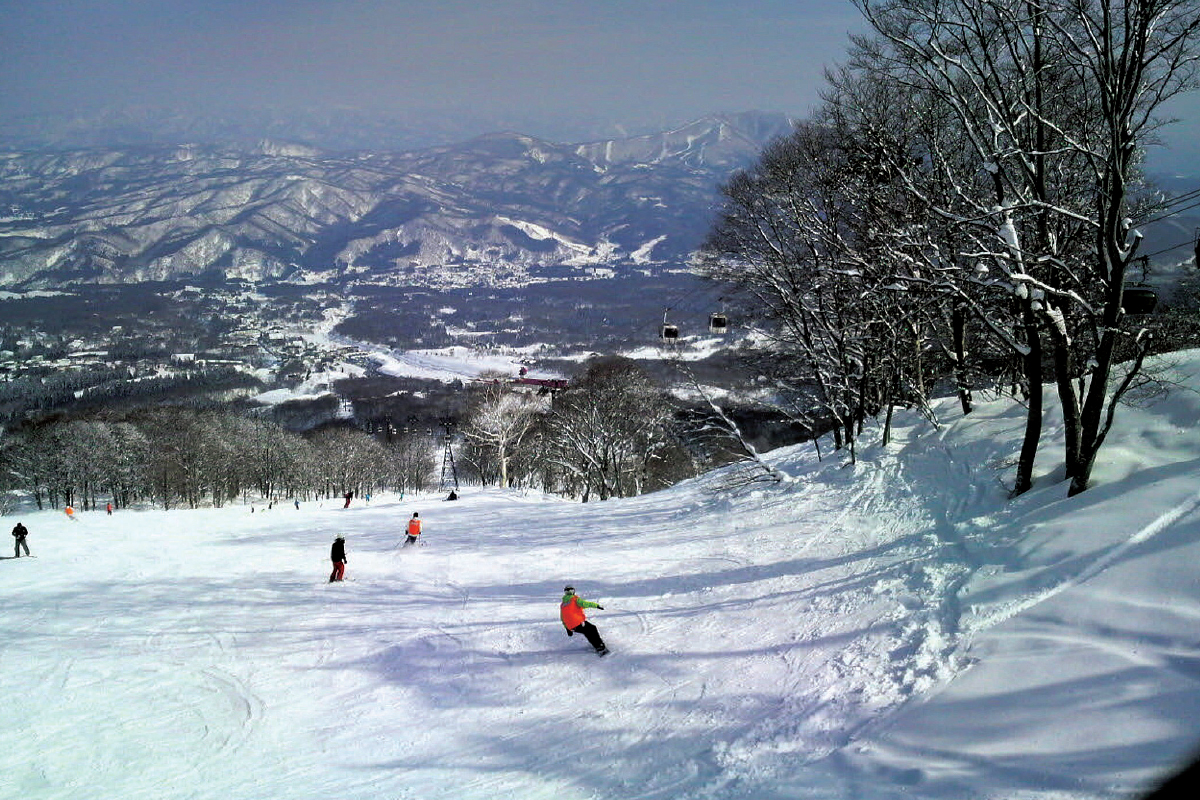 "The hills are alive, with the sound of music," Julie Andrews sings as she twirls on a majestic mountain in the award-winning film The Sound of Music. Since the pandemic began, visits to such mountainous terrain have been curtailed, impacting the financial performance of ski resorts. However, things have changed recently.
Jeremy Rollason, head of Savills Ski, notes, "For the first six months of the pandemic, demand fell away and the [in]ability to travel had a major impact on the market — that is to say prices remained stable, but transactions virtually dried up. The last six months have been the polar opposite, with a limited ability to travel, heightened demand and a realisation that home working is going to play a much greater role in a post-Covid world.
"The home-working experiment is now a proven formula and is likely to stay, at least in some capacity, for a time to come. 
This has had an unlikely but equally advantageous effect on second home values, driving demand for Alpine property that we have not seen in a decade. In many resorts, asking prices have been attained without hesitation from buyers and in certain cases, competition has pushed prices 5% to 10% above these levels.
"In Aspen, for example, resort sales have increased 128% year on year, with average values in excess of €4 million (source: Sotheby's International Realty). Our own transactional volumes have doubled in Europe, with average selling prices at €3.3 million."
According to CBRE Switzerland Capital Markets executive director Amine Hamdani, "Travel restrictions have had an impact on the entire tourism industry and, in particular, on destinations reliant on international demand. European mountain destinations, however, have benefitted from increased domestic demand, therefore leading to a more moderate drop compared with urban destinations.
"During the summer season of 2020, some destinations already popular among the domestic market such as Arosa, Switzerland, achieved a higher level of demand compared with 2019. Nevertheless, given the importance of the winter season, the cash flow of the entire market has been impacted. The market is therefore currently dominated by opportunistic investors looking to acquire such properties at a discount."
In the Knight Frank Ski Property Report 2021, the property consultancy's Ski Property Index — which tracks the price movements of four-bedroom chalets across 19 resorts in the French and Swiss Alps — reveals an increase of 1.2% in 2020, down marginally from 1.4% the year before, "suggesting the pandemic has had little impact on prices to date".
The report also indicated development potential in some areas. "Saint-Martin-de-Belleville tucked away in the Three Valleys [in France] leads the index this year, with prices up 3.4% on an annual basis. The closest of the Three Valleys resorts to Geneva Airport, it is one of only a few resorts to still offer development opportunities."
While European venues are performing well, Knight Frank highlights that the US ski resorts have fared well too, particularly those in Colorado. Aspen, Snowmass, Vail and Telluride have seen sales increase across all their markets over the summer months. It says that while international buyers disappeared due to the travel bans, US buyers from Texas, Florida, California and the East Coast plugged the gap.
By September 2020, Aspen and Snowmass properties had achieved a total dollar volume sales of US$2.6 billion, a 36% increase from US$1.9 billion the previous year. The report adds that this figure looks set to exceed US$3 billion at the end of this year.
In Vail, 971 sales transactions were registered in the first eight months of 2020, 505 of which were single-family homes and 32 were above US$5 million. The market gained traction in the summer months of July and August, accounting for 57% of all sales last year, "with luxury neighbourhoods such as Vail Village, Mountain Star and Lionshead seeing some of the highest sales prices achieved".
Telluride has two markets — downtown Telluride and Mountain Village, a master-planned development. Average prices for downtown Telluride sat around US$1,100 psf, while Mountain Village was close to US$700 psf, the report indicated.
The top resorts
Most of the top resorts are in Europe and they garner much interest from domestic and international clientele.
On Savills Ski's Ultra-Prime Index, the top 10 ski resorts worldwide are Aspen in the US; Courchevel 1850 in France; Val d'isere in France; Meribel in France; Gstaad in Switzerland; Verbier in Switzerland; Vail in the US; St Moritz in Switzerland; Megeve in France and Crans Montana in Switzerland.
Rollason says, "In these resorts, values range from €25,000 psm up to about €42,000 psm for ultra-prime property. These are all established resorts, with a vibrant high street that is populated with fashionable boutiques and restaurants, [with] good infrastructure and, in some cases, some of the best skiing in the world."
CBRE's Hamdani says the ratings for top ski resorts depend on the criteria used. For resilience, he points to the Savills Ski's Resilience Index, which looks at reliability, snowfall, average temperature, altitude and season length. These elements play a key role in assessing the long-term attractiveness of a destination in view of the changing climates, he adds. The top five ski resorts on this index are Zermatt in Switzerland; Saas Fee in Switzerland; Vail in the US; Breuil-Cervinia in Italy and Obertauern in Austria.
"On the other hand, when looking at where the highest residential prices are achieved, the destinations are different. The top spots are occupied by resorts such as Courchevel in France; St Moritz in Switzerland; Gstaad in Switzerland; Aspen in the US; Kitzbühel in Austria and Verbier in Switzerland, all characterised by a strong international reputation, excellent infrastructure, including ancillary facilities such as restaurants and retail facilities, as well as the presence of internationally renowned events," says Hamdani.
A Second Home Act, also known as Lex Weber, was enforced in January 2016, restricting the number of second homes to 20% of the total properties in any commune in Switzerland. Experts indicated at the time that there was a development race that resulted in an oversupply of new properties.
According to Rollason, "Only now, five years later, are we beginning to see equilibrium restored to the property market. So, we anticipate that supply shortages and increased demand owing to the pandemic are the key drivers that will cause price appreciation in Switzerland over the next five years."
For Hamdani, the Lex Weber property situation has "stabilised" with residential prices on an upward trend and the ski resort market has seen the emergence of the "buy-to-let" concept, whereby hotel residences are individually bought by private investors and managed by the hotel operator when not in use by the owner.
"Such concepts are already popular in other ski resorts such as in Austria, as an indirect financing method of hotel developments, as debt financing is more difficult to obtain as a result of the mismatch between market values and investment costs. The so-called 'touristic apartments' therefore align the interests of developers, investors and municipalities, representing an attractive financing and investment solution as well as representing a means against the cold-bed phenomenon in touristic villages," he says.
"In addition, in Switzerland, this also allows the development of touristic apartments in municipalities where, according to Lex Weber, no additional holiday apartments can be built. Nevertheless, such touristic apartments are subject to strict regulations limiting the use of the unit by the owner for private purposes, layout and design, and so on."
However, according to Knight Frank's report, if more home owners in Switzerland convert their second home to their primary residence, this could impact the market. "With workers in Geneva, Lausanne or Montreux no longer office bound, a number are decamping to their ski homes. If these are recategorised as permanent residences, the proportion of second homes may fall below the 20% cap imposed by Lex Weber back in 2014, enabling new development to take place for the first time in over a decade."
Opportunities
In the top ski resort areas, there are no new developments according to Savills' Rollason as most of the European ski resorts were established in the 1950s and 1960s, with some such as St Moritz tracing their origins back to the 1920s.
"Irrespective of their age, almost all have evolved gradually to meet new trends, customer demand and dual season popularity. North American resorts have generally been constructed more recently, with stations like Whistler having failed in their bid for the Winter Olympics in 1966, eventually hosting the Vancouver Winter Olympics in 2010," he says.
"Back in Europe, Canadian resort developer Intrawest built a whole new resort in Les Arcs 1950 in the early 1990s and Orascom's billionaire owner, Sami Sawiris, started the complete regeneration of Andermatt in the Swiss Alps in 2007. Also, China wants to build 300 new ski resorts in the coming years and who is to say this will not happen, particularly with the boost of the sport that the Beijing Winter Olympics will inevitably bring?"
CBRE's Hamdani highlights some new ski resorts in the Alps. "Four Seasons opened two properties in Megeve, France, in 2017 and 2019. In preparation for the Ski World Cup in 2021 and the Winter Olympics in 2026, Cortina, Italy, is seeing a lot of investment in its tourism infrastructure with, for example, the reopening of the Grand Hotel Savoia Cortina d'Ampezzo — a Radisson Collection Hotel — in February 2021.
"Further ski resort projects are in the pipeline such as the Six Senses Resorts in Kitzbühel, Austria, and Crans-Montana, Switzerland, as well as the Ritz-Carlton Zermatt. The reasons for this is the increased liquidity of the sector — although still substantially more limited compared with key gateway cities — and the increased appetite of large hotel operators to diversify their existing portfolios with leisure properties and thus enter and expand in the ski resort market. In this respect, the pandemic has acted as a catalyst for the search of a diversification effect through leisure properties, as operators recognised the increased importance of the leisure market."
Apart from the tried and tested markets, there are some emerging markets. Savills' Rollason says, "The secondary resorts that are linked to prime resorts will always find favour with those seeking value. Examples include Tignes, linked to Val d'Isère; St Martin de Belleville, linked to Les Trois Vallees and Courchevel; and Les Collons/Veysonnaz/Nendaz, linked to Verbier."
According to Hamdani, "Destinations in Eastern Europe such as Slovenia, Montenegro and Bulgaria are becoming increasingly popular. In order to mature and become established ski destinations competing with resorts in Western Europe, investments in ski infrastructure — such as increasing the size of the resort by merging ski arenas and increasing passenger capacity to reduce waiting times — as well as ancillary services off-piste need to be undertaken. The most important of all is good accessibility to the resort itself from main transport hubs such as airports as well as to the ski piste."
So, what is the outlook for ski resorts? Rollason says, "Without the pandemic, we would be seeing regular price growth of perhaps 2% to 3% per annum in some of Europe's prime ski resorts. While it is perhaps too early to say, we can readily see demand pushing up prices above these levels in resorts that are easily accessible to major towns and cities. We anticipate that buyers will be looking to reverse commute, perhaps spending four days per week in their chalet and only three days per week at work or travelling for business."
According to Hamdani, before the pandemic, the World Travel and Tourism Council expected leisure tourism spend to increase 56% between 2018 and 2027. As a result, leisure travel is expected to grow rapidly and will "be the driver behind the initial recovery phase from the pandemic".
Moreover, the current Generations X, Y and Z will represent 63% of the total workforce in the EU by 2025, who place more emphasis on holidays and leisure activities to counter the pressures at work, he says. "A healthier, sport-oriented traveller will determine the shape of resorts in the coming years, with specialisation, experience and niche branding entering a new dimension in real estate and, more specifically, resorts.
"Therefore, from an investment perspective, ski resorts will remain an attractive asset class, although careful consideration must be paid to the specific location of the resort, its positioning in the market correctly catering for the needs of its target market, as well as the management capabilities of the operator to maximise cash flows."
Thus, ski resort properties provide new opportunities for those with an adventurous spirit, who enjoy the great outdoors, while seeking good value from their investments.