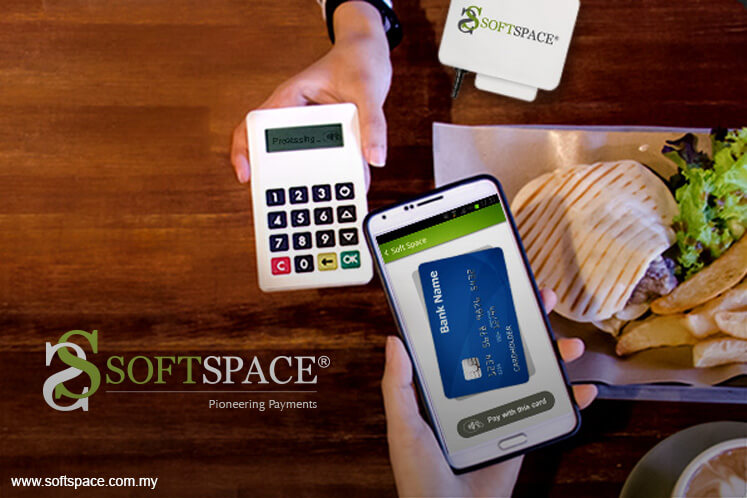 KUALA LUMPUR (May 25): Soft Space Sdn Bhd, a local fintech company, has raised US$5 million from Japan's e-commerce firm transcosmos inc to form a capital and business affiliation that will transform the digital payment industry for traditional businesses in Malaysia and Southeast Asia.
In a joint statement today, Soft Space and transcosmos said the partnership introduces an omnichannel customer relationship management (CRM) solution that helps enhance clients' digital engagements to a whole new level by delivering appealing advertisements, loyalty marketing programme that can directly send tailored discount coupons to customers' smartphones that leverages both offline and online data.
Merchants can also leverage on the chatbot services within the solution to further engage their customers, they added.
Soft Space and transcosmos pointed to a research by Frost and Sullivan, which noted that Southeast Asia is one of the world's fastest-growing regions for e-commerce revenues — estimated to exceed US$25 billion by 2020.
"We are elated about this new partnership. Adding Soft Space's mobile payment solutions to our existing DEC (digital marketing, e-commerce, contact centre) solutions will further increase the value of our digital transformation services for our clients, especially in the Asean market where we cannot ignore consumers' shopping behaviour in brick-and-mortar stores," said transcosmos president and chief operating officer Masataka Okuda.
"We seek to contribute for the clients' business expansion by offering our CRM services, capitalising on offline data, in addition to the online data, through implementing mobile payment solutions offered by Soft Space, a company which has a dominant presence in the Asean region," he added.
"Alibaba Group recently announced the launch of the world's first Digital Free Trade Zone outside China in Malaysia. We believe that this would be a catalyst of the next wave of e-commerce growth," said Soft Space chief strategy officer Chris Leong.
"As payments is integral part of any commerce, this partnership will position both companies to be the leading players in the region to help businesses transform digitally in all aspect of the business and to monetise on the trend of e-commerce for brick-and-mortar businesses in the region," Leong added.
Soft Space is a pioneer digital payment company in Asean that provides innovative payment solutions, which focuses on mobile payments that includes its flagship mobile point-of-sales solution. Soft Space is known as the first company in Asia to obtain a centralised EMV (Europay, MasterCard and Visa) Level 2 certification for cloud-based server.
transcosmos provides a one-stop digital communication, omni-channel marketing, and e-commerce solutions with multiple customer engagement features integrated with "transcosmo's DECode", a unique data management platform service suite, which aggregates various informational data gathered via various communications channel, ergo providing analysis on artificial intelligence technologies.