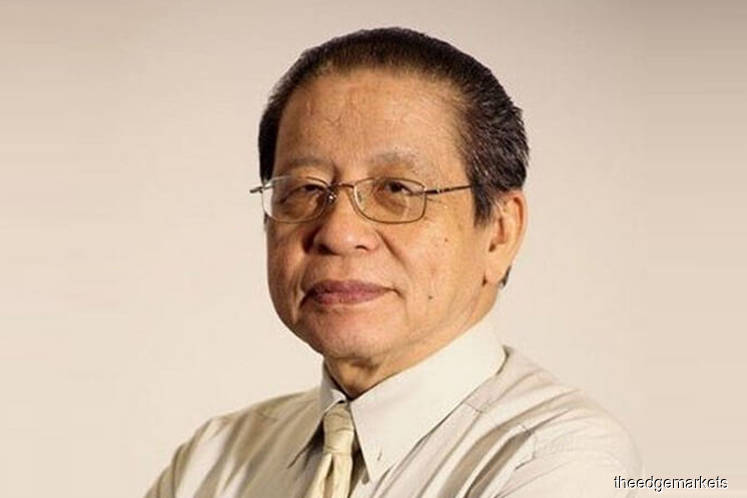 KUALA LUMPUR (March 29): Dewan Rakyat Speaker Tan Sri Pandikar Amin Mulia said he will turn a blind eye to Gelang Patah member of Parliament (MP) Lim Kit Siang's attendance after the DAP lawmaker was suspended for six months.
"I said I don't see Gelang Patah, if I see him I will have to ask him [to leave] again, but he has refused to do so since yesterday. So the option I have, as I have said yesterday, I can request the police to get him out, but I do not want to involve that, because this will be seen by overseas reporters, as though our Parliament is not ethical," he said.
"I can be very patient, this is your Parliament. I read a book from Selwyn Lloyd called Mr Speaker, Sir. In one chapter he said if a Speaker has given an instruction to the MP, but the MP remains stubborn, just turn a blind eye as if you don't see that particular MP. Hence, I don't see Gelang Patah in the Dewan, he cannot participate in Parliament proceeding, and he cannot say anything," he added.
The issue was brought up by UMNO's Setiu lawmaker Datuk Che Mohamad Zulkifly Jusoh, who urged Pandikar to take action against Lim for being disobedient to the Speaker's instruction.
"This is an indecent conduct, therefore I call on Speaker to take action under Article 44(5) of Standing Order, which states that a suspended MP is not allowed to participate in Parliament proceedings until the end of the suspension period," he said.
Subsequently, Lim did tried to take the floor to defend himself, but he was ignored by the Speaker, and Pandikar ordered the Urban Wellbeing, Housing and Local Government Minister Tan Sri Noh Omar to make the First Reading for the amendment of Fire Services Bill 2018.
Although Lim continued with his defence statement, Noh ignored him and called Lim a ghost.
"I have been in Dewan Rakyat for the past 23 years, and familiar with this voice, but I couldn't see. It might be ghost, because only ghosts do not understand human language," Noh said.
Lim was suspended from Parliament yesterday — the fourth MP to be booted this week — after he refused to sit down when instructed by the Speaker.
Lim raised the question as to whether the Dewan Rakyat Speaker has the power under the Federal Constitution to enforce an embargo on the Election Commission's re-delineation report.
At a press conference today, DAP's Seremban representative Anthony Loke said the party does not recognise the suspension.
"As far as we are concerned, the motion to suspend Gelang Patah for six months was never passed. Because yesterday the motion was read out by Minister in Prime Minister's Department Datuk Seri Azalina Othman Said, and the Speaker bulldozed it by calling voice vote, when we stood up and asked for clarification and the motion to be debated. But our request was not taken and it was chaos and the Speaker did not read out that the motion was passed," he explained.
"We are waiting for the Hansard, which can show the sequence of the event yesterday. So as long as Gelang Patah is not suspended, he can continue his role as MP," he added.