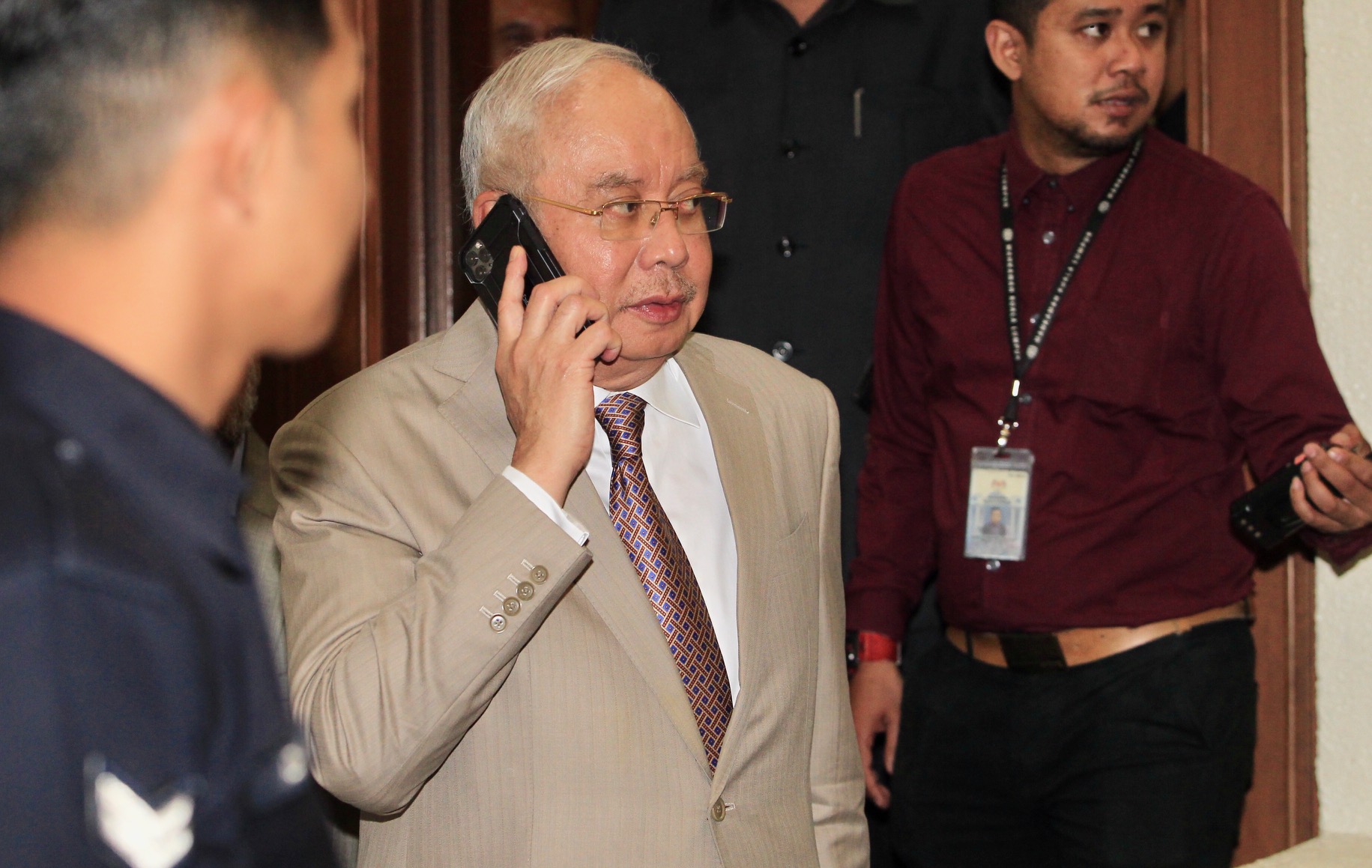 KUALA LUMPUR (Feb 25): While all the focus maybe on the present political conundrum, the SRC International Sdn Bhd trial of former premier Datuk Seri Najib Razak (pictured) continues.
The trial, which enters its 83rd day, is expected to see Putra Perdana Construction Sdn Bhd managing director Datuk Rosman Abdullah take the witness stand.
Rosman, who is fifth defence witness, is expected to testify on the purported transfer of funds from SRC into the accounts of Putra Perdana Construction and its subsidiary Permai Binaraya, before they were moved into the former premier's accounts, based on previous testimonies.
Najib, who is also Pekan MP, is charged with three counts of criminal breach of trust, three counts of money laundering and one count of abuse of power in relation to the misappropriation of RM42 million in SRC funds.
Yesterday, the High Court was informed that the defence would be calling former Attorney-General Tan Sri Mohamed Apandi Ali, former Malaysian Anti-Corruption Commission (MACC) chief commissioner Tan Sri Dzulkifli Ahmad and current MACC chief Latheefa Koya.
Najib's lawyers had also confirmed that they would not be calling the Australian document expert Dr Steven Strach to testify as there is no report submitted.
It remains uncertain as to how many more defence witnesses are slated to testify in the  trial.
The Edge is reporting the proceedings of the SRC trial live.
Users of The Edge Markets app may tap here to access the live report.