This article first appeared in The Edge Malaysia Weekly, on November 22, 2021 - November 28, 2021.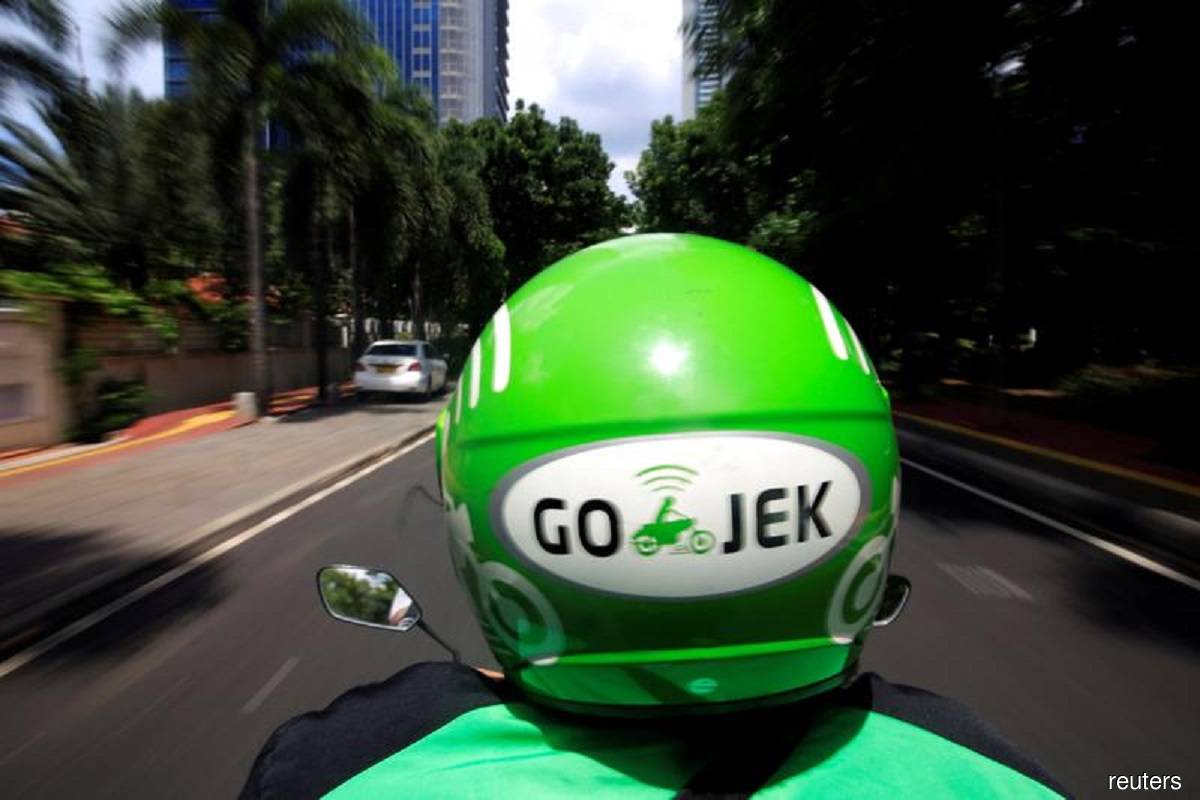 DEVELOPMENT economist Prof Ha-Joon Chang of Cambridge University made famous the term "Kicking Away the Ladder" with his 2003 book detailing how some developed countries attempt to block less developed countries from going up the way they had climbed to the top.
Nadiem Anwar Makarim, co-founder of Gojek turned Indonesia's Minister of Education, Culture, Research and Technology, however, has a slightly different take on the journey the world's fourth largest education system is currently on: "If we continue to play catch-up the same way we did [by following the same old formula] we will still be 20 years behind, so we need to make jumps and leaps."
Speaking at the first virtual Khazanah Megatrends Forum (KMF2021) in October, Nadiem said, "What Indonesia did was one of the most drastic changes in higher education". For some 60 million students and three million teachers spread across 300,000 schools in the archipelago, "Kampus Merdeka" (Freedom Campus) and "Merdeka Belajar" (freedom to learn) policies essentially aim to better support students and educators in achieving real quality learning and innovation attainment in the face of massive technology disruption, even before a longer-than-expected Covid-19 brought about discussions of "the lost generation" hit hardest by the pandemic.
Nadiem, who was CEO of Indonesia's most valuable start-up until he was tapped to join Indonesian president Joko Widodo's Cabinet in October 2019, says the Covid-19 experience shows that teachers are unlikely to be replaced by artificial intelligence anytime soon. Just as technology enabled efficient ride-sharing of motorcycle-taxis, known as ojeks locally, which gave Indonesia its first unicorn and decacorn, Nadiem says technology can empower educators to personalise the teaching experience with proper and in-depth assessment of where each student is in their learning arc.
That is why teachers in the archipelago are being freed up from unnecessary paper work and are being trained to better coach students, whose strengths and skill gaps are being assessed in a major nationwide exercise to gauge the extent of the loss in learning from Covid-19 lockdowns — both cognitive as well as psychologically because proper learning cannot take place under extreme duress.
Not about passing exams
"Our bold move to replace the decades-old National Exam with the National Assessment will also change the way Indonesian education system works in the future. The National Exam had put aside students' learning process through years of schooling. As a result, students only study to pass the exam instead of acquiring true knowledge and developing their potential," he tells The Edge in a written interview.
The results of the National Assessment — a minimum literacy and numerical competency assessment and character and learning environment survey — will not have any consequences for students but will instead serve as a benchmark for teachers and schools to improve learning quality and provide big data for policymakers to better determine the next course of action for the country to achieve big "leaps" in education and innovation.
"Indonesian students no longer have to worry about the final exam and can learn happily. We have a strong belief that flexibility is the best remedy for the Indonesian education system. With Merdeka Belajar (freedom to learn) policies, Indonesian students will reach their full potential by becoming true learners," he elaborates.
At KMF2021, Nadiem had asked: "Why should every fourth grader be taught the same thing [when they are at different places and in different environments]. What's important is that everybody learns, whether it is vocational knowledge [or otherwise], yet having some standard way of measuring progress."
There are risks with every bold change but "you cannot run an innovative culture without taking risks", without giving freedom for schools to decide what is best for their students, and equipping headmasters and teachers to be "change agents", he adds.
Big data, he notes, would also tell policymakers where to send teaching assistants (people) as well as equipment to support schools that need additional help to catch up.
"Most of our transformative initiatives are the steps that many teachers, parents, and students have been waiting to be taken by the government. Flexibility in developing curriculum and teaching approach [rather than the fixed textbook way] is particularly among several things that teachers have been eager to have. For decades, teachers across the country are expected to implement national standard curriculum that might not be working well in some regions, especially the remote areas," Nadiem replies when asked how sure are they of being on the right path.
"So far, we have released 13 episodes of Merdeka Belajar or emancipated learning policies. We have yearly and long-term goals for each programme to help us assess policy success," he says.
Noting how Guru Penggerak (teacher-driver) — its nine-month capacity training programme to turn teachers into education activists, school principals and/or take up other leading positions in the education sector — surpassed yearly targets in the first year of implementation, Nadiem says Indonesia is "optimistic that [it] will reach [its] long-term targets and improve the quality of Indonesian education with Merdeka Belajar policies".
According to him, some 5,600 teachers from 56 regions have passed the selection for the first and second batches, with 2,395 of the first batch completing their training in September. "We expect more than 2,000 participants of the second batch to graduate at the end of the year," he says. The programme targeted 2,800 teachers in the first year, expanding to 10,000 in the second year, 20,000 in the third year and 40,000 in 2024.
Keep learning, take ownership
For undergraduates, Kampus Merdeka policies give them the opportunity to learn outside their study programmes and campuses for up to three semesters by choosing from eight "platinum progammes": internship, independent study, research, humanity project, rural development, entrepreneurship, teaching assistance and student exchange. More than 47,000 students are currently in the Kampus Merdeka programme, but it is not all smooth sailing.
"Implementing Kampus Merdeka will require universities to transform their curriculum to allow credit auto-conversion. Not all universities want to take a bold step to change, even though Kampus Merdeka will help students develop their potential and prepare their future career … We will continue our socialisation efforts to encourage implementation of Kampus Merdeka by highlighting the benefits [to universities]," he says, adding that companies and other organisations are also encouraged to participate and work with universities and policy-makers to create a more robust learning environment.
The importance of more robust and practical research outcomes as well as attracting investments to fund innovation were also reflected by Indonesia's Cabinet reshuffle in April that resulted in the setting up of the National Research and Innovation Agency (BRIN) as an independent state body and the appointment of a Minister of Investment. It was then that research came under Nadiem's ministry, together with education, culture and technology.
That undergraduates and graduate-researchers are being freed up to get on-the-job training would come as no surprise to people who heard Nadiem at the 2020 Singapore Summit telling students to "take ownership" of one's own learning journey.
"Seek whatever skills you need for your job and learn it. You cannot wait for the system to change because by the time things change, it would be too late … If you are not conscious [of change], constantly learning and training, you will fall behind because none of your skills or knowledge today may be relevant," Nadiem said, flagging the importance of adaptability, creativity, independence and continuous hunger of learning new things. "Learning is a competency … there are faster ways to learn."
The Harvard Business School graduate, who started Gojek in 2010 when he was 26 years old, also told students to ground themselves with good values from their parents but reckons that "peers who are five or seven years ahead" would provide better career advice because of how rapidly industry cycles are changing currently compared to the pace previous generations went through.
While he has only been two years in the government, Nadiem isn't a total outsider, coming from one of Indonesia's renowned families. His maternal grandfather, the late Hamid Algadri, was a politician recognised as a pioneer of freedom for having helped to negotiate Indonesia's independence from the Dutch.
A father of three girls, Nadiem wants more Indonesians to be given the freedom and confidence to not just acquire necessary knowledge but also "show what you can do with your knowledge".
For him, however, the greatest challenge to success is not competency gap but mindset change.
Success will boil down to how well policies are communicated and executed. "A lot of people do not understand how outdated the education systems are. It is nowhere near the rate of change it needs to be at," he says.
Failure, however, is not an option for any country that aspires to bounce back stronger post-Covid-19. "Don't miss out on the window [presented by the pandemic to transform]" because those who do can adapt and overcome the worst of times may become the strongest generation yet.