This article first appeared in The Edge Malaysia Weekly, on November 15, 2021 - November 21, 2021.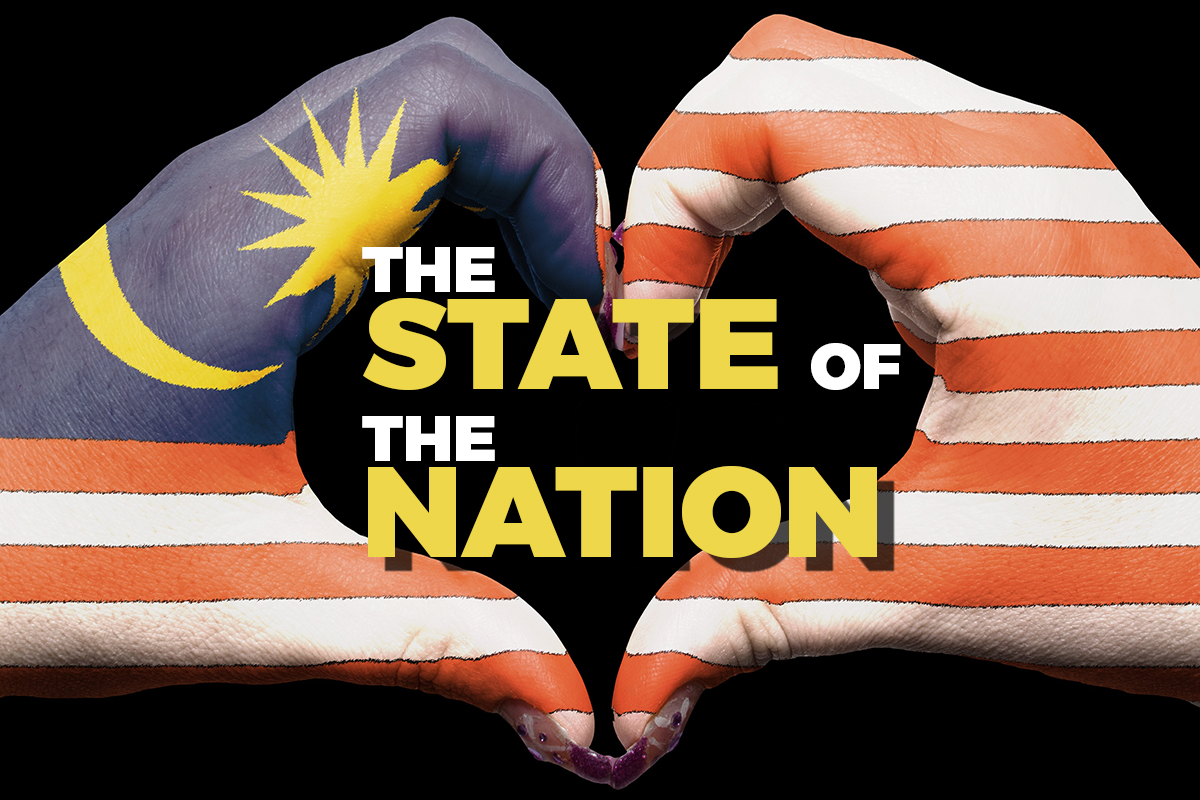 MALAYSIA's economy joined Vietnam's in skidding back to a contraction in the third quarter as the reimposition of strict Covid-19 containment measures hit nascent recovery — a fate expected to also befall fellow Asean member country Thailand, which is due to release its set of numbers on Monday (Nov 15).
GDP growth for the months July to September shrank 4.5% year on year, some two percentage points more than consensus forecast of -2.6%, with a decline seen across all economic sectors. On a seasonally adjusted quarterly basis, the decline in real GDP was even wider at -3.6% in 3Q2021 from -1.9% in 2Q2021.
Not surprisingly, the four straight months of contraction recorded between June and September was deepest at -7.6% in July 2021. After all, production activities were constrained even for essential manufacturing activities in the Klang Valley for two weeks from July 3 to 16 during the Enhanced Movement Control Order (EMCO) period. The Klang Valley accounts for roughly 40% of the country's economy. Most states were either in Phase 1 or Phase 2 of the National Recovery Plan (NRP) in July and August, which had tougher restrictions compared with Phase 3 and Phase 4.
Bank Negara Malaysia governor Datuk Nor Shamsiah Mohd Yunus assures that Malaysia's economic recovery "remains on track" to achieve the official projected 3% to 4% growth, telling reporters last Friday (Nov 12) that 4Q2021 will be better than the trough in 3Q2021, with stronger growth expected in 2022.
"I know many people say Malaysia may be facing stagflation (rising prices amid slow economic growth and relatively high unemployment). Let me emphasise that we are not facing stagflation. Growth will accelerate between 5.5% and 6.5% next year," she says, pointing to improving external demand conditions and the easing of containment measures amid high vaccination rates. For now, the central bank is not overly concerned over runaway inflation either, telling reporters "there is still room for improvement in both growth and employment before demand-driven price pressures become a concern".
Headline inflation is projected to average between 2% and 3% this year while underlying inflation is expected to average below 1%. While core inflation is expected to trend higher in 2022, Shamsiah repeated her stance that inflation will remain benign "amid continued spare capacity in the economy and slack in the labour market".
A rebound of more than 5% in 4Q2021 is needed to send full-year growth above 4% but Malaysia will achieve 3% GDP growth for the whole of 2021 by just growing 1% in the fourth quarter, our back-of-the-envelope calculations show.
The lower end of Malaysia's official forecast looks within reach considering that most states had either reopened or were in Phase 3 of the NRP by October, with interstate and overseas travel allowed for the vaccinated from Oct 11. Malaysia is also set to reopen its borders to foreign tourists by Jan 1 next year, and already taking baby steps with the Langkawi travel bubble from Nov 15. Progress on vaccinated travel lanes with Singapore and Indonesia, for instance, are all good signs.
Yet, the strength of the expected rebound remains uncertain, with Covid-19 still a risk despite 75.7% of the total population and 95.1% of adults (above 18) completing two doses as at Nov 11. Never mind the fact that a rebound of only 3% to 4% in 2021 would be the slowest pace of post-crisis rebound since the 1985 recession.
Need to bolster 2022 growth
Noting Malaysia's high vaccination rates, OCBC Bank economist Wellian Wiranto concurs that some level of confidence on recovery is warranted.
"Still, the outlook may not be as smooth sailing as the central scenario might have it. The government is pencilling growth of 5.5% and 6.5% in 2022, which strikes us as being rather optimistic, especially given lingering structural headwinds facing consumption recovery," he writes in a note dated Nov 12, noting that consumption growth could be curtailed in the coming years as EPF (Employees Provident Fund) savings depleted by Covid-related withdrawal schemes (and seen as an integral part of Covid-19 stimulus packages) "might take a while to rebuild".
"As much as we agree and hope that the worst is now over, we are of the view that the recovery pace may not be as robust as assumed by the government," he adds, expecting Malaysia's GDP to grow only 5% in 2022 after finishing 2021 at 3.2% (instead of 3.6% due to a deeper-than-expected slump in 3Q2021).
His 2021 forecasts are about in line with that of the International Monetary Fund's (IMF) and the World Bank's but significantly below theirs for 2022. As at October, the IMF expects Malaysia's GDP to grow 3.5% in 2021 and 6% in 2022 while the World Bank sees the economy expanding 3.3% this year and 5.8% next year.
UOB Bank Malaysia senior economist Julia Goh, meanwhile, trimmed her 2021 GDP forecast to 3.5% from 4% due to the weak third quarter showing.
While keeping her 2022 GDP forecast unchanged at 5.5% for the time being, Goh went on to say in her note dated Nov 12 that "potential downside risks could emanate from the emergence of new virus variants, slower China economy and regulatory tightening, commodity price shocks, energy supply crush, elevated inflation, heightened volatility amid tighter global monetary policy and geopolitical risks".
Though more businesses are better able to adapt to the new normal, Shamsiah too admitted that "the balance of risks remains tilted to the downside" should global growth be weaker than expected, supply chain disruptions worsen and new variants cause containment measures to be reimposed. Therefore, the Monetary Policy Committee (MPC) is wary of premature withdrawal of support and will continue to remain accommodative until recovery is well underway.
A strong recovery in the labour market is likely among key factors the central bank governor, policymakers and economists would be closely tracking in the months ahead, given the tight link to consumption. Labour market conditions were subdued in 3Q (though slightly lower at 4.7% compared with 4.8% in 2Q2021) but improvements have begun to show in data points for August and September as restrictions were gradually eased, even though jobless claims at Socso rose following a spike in layoffs in September at the electrical and electronics and primary-related manufacturing sectors. Jobless claims, however, declined to 4,399 persons in October from 5,415 persons in September.
As Bank Negara noted when elaborating on growth, economic recovery would come swifter and stronger if the labour market recovers faster than expected, bolstering both consumer and business sentiment cum spending. If the strength in recovery continues to underwhelm in the coming months, however, more counter-cyclical spending could become necessary even if monetary policy remains accommodative.
That said, the need to make the tough but necessary changes for the economy to move ahead remains at the heart of it all. As Shamsiah surmised at the end of her briefing last Friday, "it is critical for Malaysia to further accelerate structural reforms to foster dynamism and secure durable economic recovery".