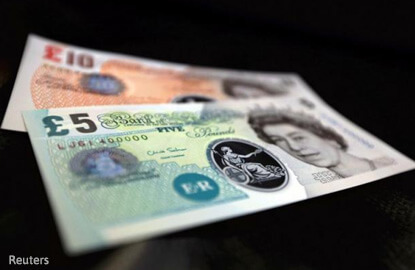 LONDON (Jan 17): Sterling jumped on Tuesday by the most since June's Brexit referendum as Prime Minister Teresa May promised a parliamentary vote on Britain's deal to leave the European Union and stressed it would seek to stay a key European partner.
The pound, already up more than 1% as May began to deliver a keenly-awaited speech that had been extensively leaked to media, surged 2% on the day to reach US$1.2278 at its peak.
It also gained around 0.8% to 87.36 pence per euro, reflecting a broader sell-off in the dollar globally driven by concerns over Donald Trump's presidency.
The FTSE 100, which has tended to rise as sterling falls, extended an early drop led by exporters and mining companies as May spoke.
Gilt yields, which have been falling as expectations for future UK growth suffered from concerns over Brexit, rose around 2 basis points to 1.275% for 10-year paper.