This article first appeared in Forum, The Edge Malaysia Weekly, on August 9, 2021 - August 15, 2021.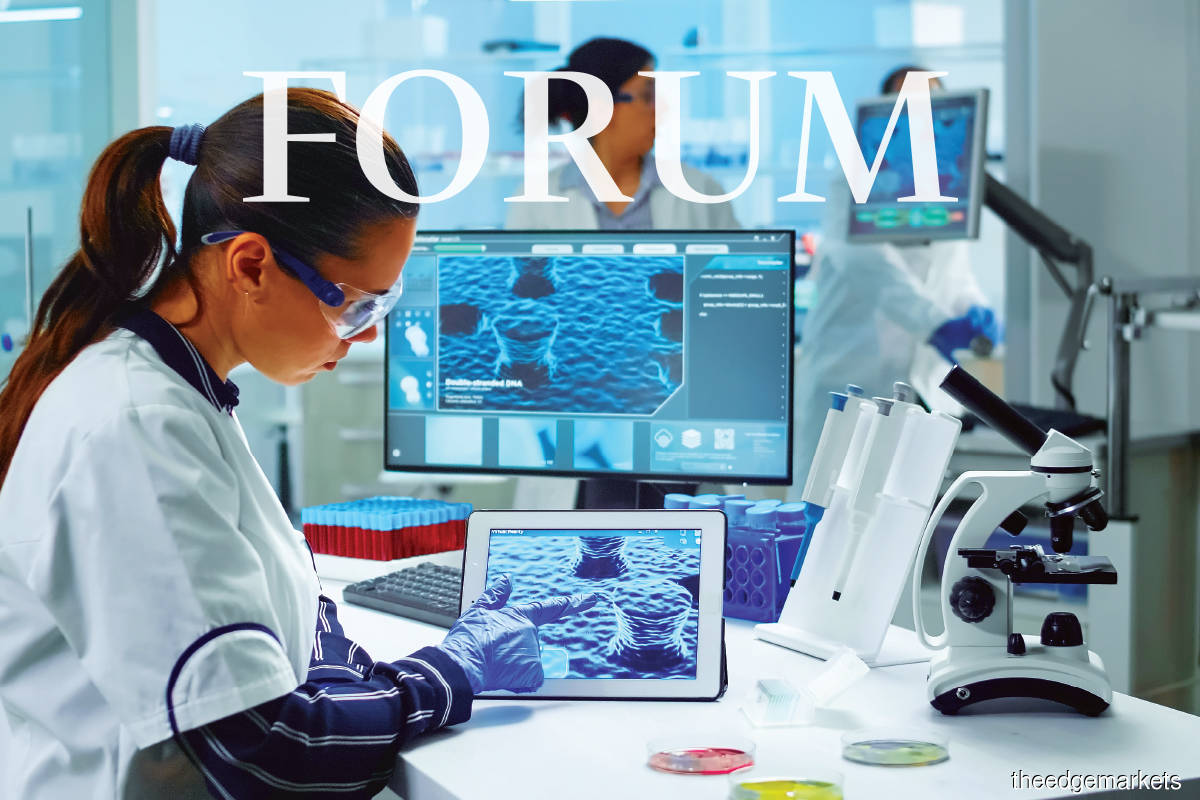 Southeast Asian (SEA) countries are having a worse 2021 with Covid-19 than in 2020. The total number of cases for the first six months of 2021 in the region is 2½ times higher than for the 12 months of 2020, while the death toll over the same period is almost two times higher.
Many SEA countries also reported record-high cases in the first six months of 2021, with among the worst death rates per million population. The spread of the Delta variant, limited healthcare system capacity and shortage of vaccine supply are among the contributing factors.
Asean countries lag behind in vaccination compared with North America or Europe, with only 9.9% out of the 660 million population having been vaccinated thus far. The struggle to contain Covid-19 has resulted in Malaysia, Indonesia, Vietnam, Thailand and Myanmar imposing repeated lockdowns and restrictive measures.
This has resulted in sluggish recovery of trade and a reduction in the 2021 growth forecasts, with that of Malaysia's reduced from 6.2% to 4.9%, while Indonesia's shrank from 5.0% to 3.4%.
With Covid-19 becoming endemic and faced with the reality of failing government policies, pandemic strategies that previously centred on domestic responses within national borders must now be regionalised. This will enhance domestic health responses while preparing the foundation for regional reopening.
We propose reinforcing two current Asean collaborations, and two new mechanisms. All four proposals focus on health, as we believe health is fundamental for a sustainable social and economic recovery.
Strengthening current collaborations
To strengthen pre-existing collaborations using public health principles, we propose reinforcing regional pandemic preparedness and starting an Asean travel bubble.
First, Asean pandemic preparedness must be cohesive, consistent and regionally adapted. In the short term, a set of minimum standards for pandemic management across the region should be prepared. This guide can be adapted from the pre-existing preparedness guide like the Asean Joint Disaster Response Plan and should include integral subjects such as testing strategies (including criteria for testing), quarantine duration and standard of care for treatment.
Asean can implement public health joint programming for large-scale geographic surveys such as Covid-19 antibody surveillance and seroprevalence studies. These studies can guide policy measures on, among other things, social distancing and vaccinations, while providing insights on epidemiological changes across the regions.
Separately, Asean can leverage on the current Mutual Recognition Arrangement (MRA) of Medical Practitioners to share healthcare workers where needed. This will allow the possibility of doctors and nurses from one Asean country sent to work (even temporarily) in another country, to aid the pandemic response.
For mid- and long-term pandemic responses, Asean should strengthen the role and influence of scientific and technical experts. One example is to restart the Asean Technical Working Group on Pandemic Preparedness and Response that was retired in 2018. The Asean Strategic Framework for Public Health Emergencies outlines the strategic role of Asean Centre for Public Health Emergencies and Emerging Diseases (ACPHEED), and its functions can be supported by the Technical Working Group.
ACPHEED can, and should, catalyse coordinated, more pragmatic and ready-to-implement responses, provided it exists for long enough. Thus, it is important to give long-term political support for ACPHEED to realise its role. Leveraging from small wins, ACPHEED can be the central leadership body for health responses, supplementing Asean's Health Secretariat and potentially coalescing into an Asean Centre for Disease Control.
Second, we need to kick-start an economic recovery by allowing essential travel throughout the region. Asean should consider adopting a risk-based and technology-driven regional travel bubble, with inter-operable and mutually recognised vaccine certificates and proof of immunity or antibodies. Other key areas that can be coordinated in the travel bubble are common parameters on lifting or introducing travel restrictions, country risk stratification, harmonisation of visa policies for intra-regional travel, and clear information on travel guidelines to improve travellers' confidence.
The Covid-19 Recovery Guidelines for Resilient and Sustainable International Road Freight Transport Connectivity in Asean include health protocols and guidelines for goods and crews, and is an excellent start. However, new protocols like sanitisation measures and disinfection should be reviewed and updated from time to time as the science evolves, and must adhere to occupational safety and health practices. As an important new requirement, ventilation protocols — based on the World Health Organization's (WHO) Roadmap to Improve and Ensure Good Ventilation in the Context of Covid-19 — should be included in the recovery guidelines.
Asean members can work together on improving the interoperability of digital applications used for Covid-19 tracking. This will be crucial for contact tracing. While taking a neutral stance with respect to each country's contact-tracing application, Asean can outline the importance of government leadership, provide the framework for multilevel coordination and provide standards of leadership where necessary.
New mechanisms for collaborations
In general, we prefer to strengthen existing mechanisms because they have institutional memory, pre-existing networks and resources, and familiarity with stakeholders. However, we see a need for two new mechanisms for Asean collaborations that do not currently exist in meaningful terms: accelerated regulatory convergence and vaccine pooled procurement.
First, Asean regulatory convergence must be accelerated. Novel diseases like Covid-19 require accelerated reviews and approvals of diagnostics, treatments and vaccines, because scientific advances are taking place at great speed. However, the regulatory infrastructure of Asean countries is not consistently able to manage the necessary reviews or approvals, despite new structures like Singapore's Pandemic Special Access Route or Malaysia's Fast-Track Conditional Registration during disasters.
In light of the inconsistent strengths of national regulatory agencies, Asean may need a centralised pharmaceutical regulatory body with strong capacity to evaluate new diagnostics, treatments and vaccines. This will facilitate their timely access across Asean. Ideally, we propose an Asean equivalent of the European Medicines Agency.
However, this is unlikely to happen, given issues of sovereignty, accountability and the heterogeneity of Asean members. Realistically, therefore, Asean will benefit from accelerated regulatory convergence using three existing pathways.
These existing pathways are the Asean Variation Guideline for Pharmaceutical Products 2012, Asean Common Technical Dossier 2016, and Medical Device Directive 2015, each with significant provisions for regulatory convergence. Crucial missing ingredients are the political will from Asean member states, as well as unshackling regulatory professionals from petty political considerations, allowing them to regionalise and professionalise.
This regulatory convergence should be complemented by a regional clinical trials registry. The registry can report on immediate updates of Covid-19-related trials in the region, specifically catering for our unique genetics consideration. This registry can also include information on global trials in Asean, like the WHO's Solidarity Trial, or act as a coordinating repository for bigger-scale regional trials.
Second, Asean should consider pooled procurement for Covid-19 vaccines. Pooled procurement would enable a stronger negotiating position with Covid-19 vaccine manufacturers compared with nations acting on their own. This can help secure adequate and reliable supplies for the region. Regional pooled procurement has a better capability to integrate modern procurement practices such as value-based purchasing, demand forecasting and health technology assessment, while minimising administrative burdens.
ACPHEED can facilitate the process and become the initial secretariat for this pooled procurement. ACPHEED can use a portion of the Asean Covid-19 Recovery Framework (ACRF) to procure high-quality vaccines, syringes and supplies at much lower prices. In the long run, this pooled procurement can sustain itself from a small service charge that will be returned back to the common capital, akin to the revolving fund of the Pan-American Health Organization (PAHO).
In an extremely time-sensitive situation, Asean can make advance purchase agreements with vaccine producers because of its stature and combined purchasing power. This can provide earlier access to life-saving vaccines.
In the long term, this pooled procurement can be extended to vaccines for other diseases or medical appliances like ventilators or intensive care beds, and act as a strategic purchaser for other healthcare services. Other benefits of regional pooled procurement of vaccines include more transparent reporting, better governance, and capacity-building for strategic purchasing.
Consistent, cohesive and coordinated health responses can only be built by strong scientific and technical experts. As Covid-19 becomes endemic, regional collaboration in Asean is crucial to protect the prosperity of the region's economy while protecting the health of 660 million Southeast Asians.
---
Dr Nur Nabila Nasharuddin is a medical graduate awaiting hospital placement. Dr Khor Swee Kheng is a physician specialising in global health.