This article first appeared in Forum, The Edge Malaysia Weekly, on June 28, 2021 - July 04, 2021.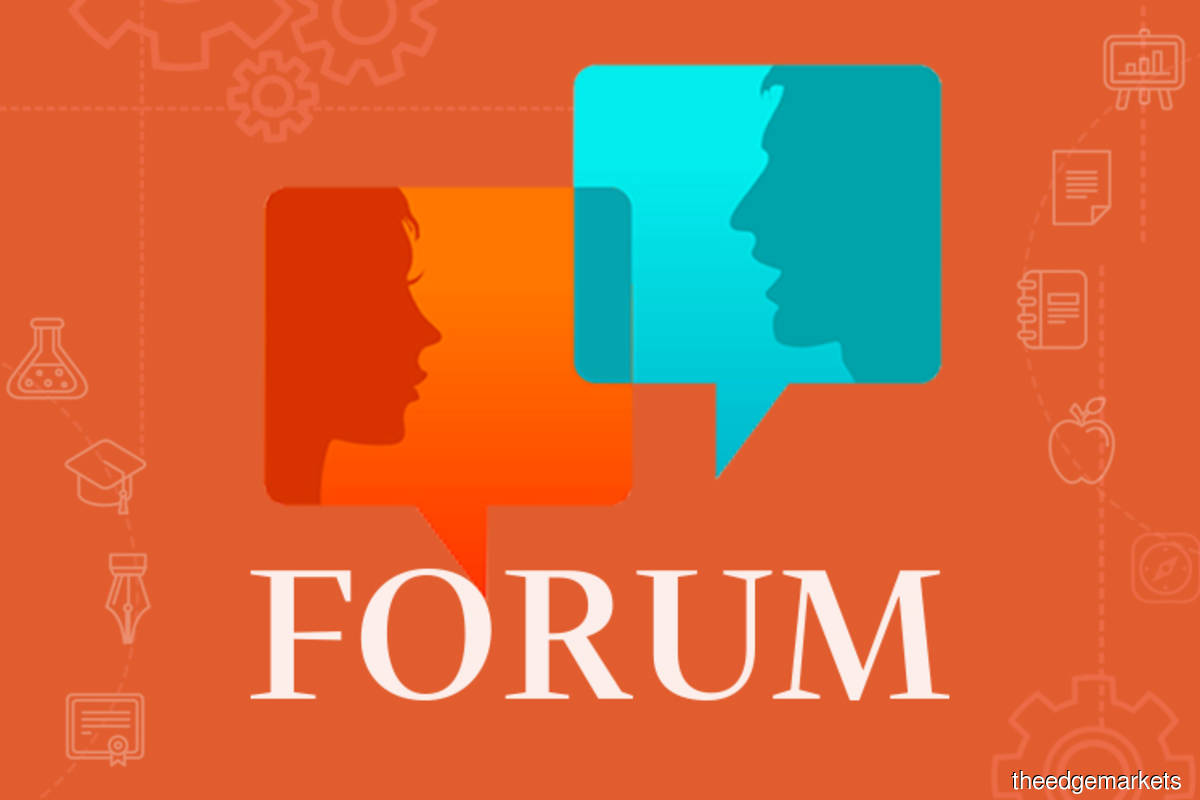 The unexpectedness of Covid-19 caught patients and doctors off-guard, abruptly interrupting access to healthcare in Malaysia. Most of the impact is still being quantified and studied, but some consequences can already be observed from real-world experiences.
First, many consultations, procedures and surgeries were postponed, in both public and private hospitals and clinics. Second, many patients cancelled or delayed their visits to doctors due to fear of infection. Third, the private healthcare sector had to innovate quickly to maintain its survival.
Telehealth has emerged as an important way to solve all three consequences. If deployed correctly and adequately, it can allow most consultations to proceed, ensure continuity of care and allow the private sector to adapt to deliver routine healthcare services during a pandemic. In this article, we explore how other countries have adapted telehealth in primary care during Covid-19 and propose ways for Malaysia to maximise the benefits of the e-health service.
Other countries have accelerated telehealth in primary care
A useful definition for telehealth is "providing long-distance health-related services via telecommunication technologies". The most common practical application of telehealth so far is the patient who sees a doctor, speech therapist or pharmacist via a video call. In Malaysia, there are at least four start-ups delivering such e-health services, on top of traditional bricks-and-mortar private hospitals branching out to telehealth. Having a video consultation with our doctors is now very familiar to many of us.
The Malaysian growth in telehealth is mirrored in other countries. According to the American Academy of Family Physicians, only 13% of their members provided telehealth visits to their patients in March 2020. However, the numbers dramatically rose to 94% just three months later in May 2020. Telehealth was deployed as a powerful tool to provide continuity of care and offer routine care across a wide range of cases in general practice.
The Organisation for Economic Cooperation and Development (OECD) countries have also been quick to incorporate telehealth into their health systems. With a robust electronic medical record and national health insurance system as the backbone, it was easier for them to deploy telehealth to their populations. Patient data can be reviewed and recorded easily, and payments can be collected within the existing system that is familiar to doctors.
During this pandemic, many innovative models of telehealth have been introduced outside the framework of national health systems. The development of pop-up and on-demand telehealth platforms in countries is now taking place in a vibrant start-up environment. Pop-up telehealth are services provided directly to a patient by a doctor previously unknown to the patient. In other words, the doctor and the patient are new to each other and have to establish a new relationship via the pop-up telehealth app or service.
As healthcare is a highly regulated field, care has to be taken to ensure that innovation occurs within boundaries that do not affect the standard and outcomes of patient care. The Australian experience on pop-up telehealth is worth examining, as Malaysia shares some similarities with Australia in terms of the public-private provision of healthcare, burdens of disease, population demographics and urban-rural divide.
The Australian experience shows that caution is needed when developing pop-up telehealth services. Since 2011, Australia's telehealth services have been backed by a robust telehealth regulatory framework. In response to the Covid-19 pandemic, they have further rolled out telehealth services in their general practices (or GPs). The Royal Australian College of General Practitioners (RACGP) has been at the forefront of patient care via telehealth services. Its overarching position is on the importance of continuity of care, and that telehealth and pop-up telehealth services must meet expectations of continuity of care.
Continuity of care is a concept in healthcare management that essentially means "a team of healthcare providers (HCPs) providing high-quality healthcare over time" for an individual patient, even if the patient sees multiple HCPs in different hospitals or clinics. In most cases, this is anchored by an electronic health record system that allows different HCPs to review a patient's records, instead of needing to ask a lot of questions to understand the patient's needs, wants and circumstances. Malaysia does not have this system.
An important way to provide continuity of care in the primary care setting is for the patient to see the same GP or at least visit the same practice. In developed countries, this is sometimes referred to as the "womb-to-tomb GP". The therapeutic relationship is strong because the bond between doctor and patient is intimate and familiar. This GP can guide the patient through the often-confusing modern healthcare system full of referrals and inter-disciplinary care.
The effectiveness of modern GPs lies in their rapport with the patient and knowledge of their medical history. This knowledge cannot be underestimated, with patients who have ongoing relationships with their GPs reporting higher levels of satisfaction and better health outcomes.
A similar concept is needed for telehealth services. In other words, telehealth should be used to strengthen primary care, and not to replace it with an alternative model where healthcare is accessed on a sporadic, on-demand and irregular basis, using doctors you are meeting for the first time. There are also theoretical risks of privacy and unauthorised data use during and after a consultation with pop-up telehealth services.
In this respect, the RACGP believes that telehealth services should only be accessible to patients through their regular GP, who knows the patient thoroughly and can offer face-to-face consultations when needed, instead of through pop-up telehealth services. Between March and June 2020 alone, Australia recorded 14 million telehealth visits. Visits are reimbursed by Medicare, their national health insurance system, which compensates only telehealth visits with a patient's own GP and not pop-up or on-demand ones.
How can Malaysia improve its telehealth services
In Malaysia, telehealth initiatives are still in its infancy although the Telemedicine Act was passed in 1997. Today, telehealth is developing against the backdrop of a dichotomous healthcare delivery system: the publicly available heavily subsidised government clinics and a thriving, parallel private, fee-for-service healthcare system. The pandemic has exposed the inadequacies of the private, fee-for-service healthcare model, which relies primarily on out-of-pocket expenses.
Currently, Malaysia is seemingly heading towards the pop-up, on-demand model, which allows patients to bypass their existing GPs. There are advantages to this, because telehealth allows greater healthcare utilisation at times that are convenient to the patient. However, this risks fragmentation of care, duplicative care and the commodification of healthcare services. Patient safety is potentially compromised, because each consultation will require the new doctor getting large amounts of medical history from the patient. Last but not least, it may also undermine the viability of existing community GPs.
Telehealth services can help treat those with non-communicable diseases (NCDs) like diabetes, obesity and hypertension by increasing contact with doctors, nutritionists and pharmacists. Pop-up telehealth can also be helpful, although there is the real possibility that patients will shift towards sporadic and on-demand consultations instead of the difficult-but-necessary long-term and regularly scheduled care for NCDs.
Therefore, pop-up telehealth services may negatively impact the rise of NCDs in Malaysia. The National Health and Morbidity Report 2019 already shows that one in five Malaysians have diabetes, three in 10 have hypertension and one in two are obese. These diseases require long-term care with a familiar doctor, as opposed to episodic and irregular care with frequently changing doctors.
Lessons from the US and Australia show the importance of determining the clinical utility of telehealth. Therefore, Malaysia must now draw up a new telehealth regulatory framework, and place it within the strategies for primary care strengthening in Malaysia. This regulatory framework should address the issues of legislation, patient safety, data security and a sustainable payment policy.
The aim of telehealth service in primary care is to extend the reach of the GP or the government health centres, and to connect patients to their existing doctors, thus a continuity of care in managing their pre-existing conditions. The aim of telehealth is not to replace primary care entirely.
Integrating telehealth into the health system can be the catalyst for healthcare system transformation. This can bring greater focus on health, wellness, disease prevention and accountability in healthcare. In this regard, the American Academy Family Physician's toolkit for building and growing a sustainable telehealth programme will be a good starting point for GPs and policy planners in Malaysia to implement a responsible and accountable telehealth service that strengthens primary care and patient outcomes.
---
Dr Na Wei Lun is a general practitioner pursuing postgraduate training in family medicine and healthcare management. Dr Khor Swee Kheng is a physician specialising in health policies.