This article first appeared in Forum, The Edge Malaysia Weekly, on July 26, 2021 - August 01, 2021.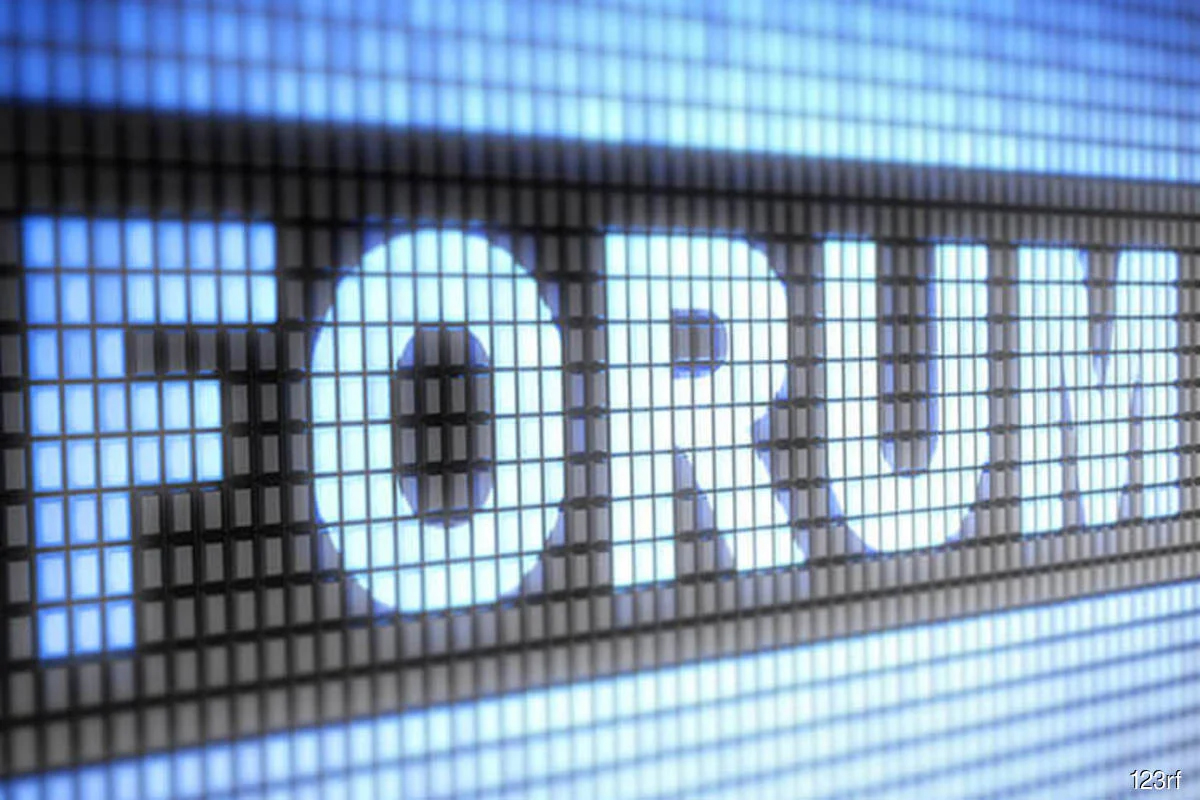 On July 19, we released a Health Emergency Action Plan (HEAP) that was endorsed by 20 professional societies and 18 health professionals. It is available at bit.ly/HealthEAP. The HEAP contains 33 recommendations in seven categories (interrupting community spread; monitoring variants; surge support for Ministry of Health (MoH) hospitals; transparency; leadership; vaccinations; and community participation).
In this article, we will not discuss the detailed recommendations in HEAP. Instead, we will examine three guiding principles to fight an endemic Covid-19 and provide three supra-HEAP recommendations to allow its implementation.
We wrote the HEAP for several reasons. One, there is a need for a generally accepted set of recommendations that can unite Malaysia's pandemic strategies. Currently, there are many committees and task forces, like the Covid-19 Immunisation Task Force (CITF), Greater Klang Valley Covid-19 Task Force, the External Advisory Group for the Prime Minister and the newly formed National Recovery Council (NRC). These are new structures created alongside the MoH and National Security Council. All of them must work together in coherent ways, while supporting the MoH (and not directly contradicting the MoH).
Two, we wrote the HEAP as a starting point for any and all organisations to adopt and improve on. This includes civil societies, relief organisations, non-government individuals or political parties. The HEAP recommendations do not belong to us; they belong to anyone who seeks to implement them.
Three, we wrote the HEAP because Malaysia needs a health-political reset. Malaysia's experience with Covid-19 shows that pandemics are a socio-political-economic phenomena. We cannot beat Covid-19 with hospitals, doctors and vaccines alone. More than ever, we need strong leadership that includes the entire nation in a "Team of 32 Million".
The three guiding principles
When writing HEAP, we were guided by three principles. First, trust is crucial to fighting a long-term pandemic. Public trust in healthcare professionals remains high and that is testament to their skill, courage and sacrifice. However, the public may not trust that Malaysia has a coherent strategy against Covid-19, because our current strategies are demonstrably failing with thousands of daily cases and scores of daily deaths. Furthermore, the public may have a trust deficit in our politicians and even our healthcare leaders.
Rebuilding that trust is important, as we need 32 million people working against Covid-19. Rebuilding trust will take time, and must be anchored by two clear strategies: data transparency and a coherent Covid-19 strategy. This means the rakyat must be able to see granular data on cases, tests, deaths, ICU utilisation, vaccination rates by age group, and so on. That transparency will build trust. A coherent Covid-19 strategy with all agencies and task forces working as One Team without self-contradictions or double standards will also build trust.
Our second guiding principle for HEAP is the importance of an all-of-society approach. This is crucial because Covid-19 is becoming endemic and we cannot rely on the central government forever. Superficially, this means the rakyat should follow standard operating procedures (SOPs), get vaccinated and donate to hungry neighbours. But there are three deeper ways to achieve an all-of-society approach.
One, there must be appropriate participation of non-government experts in government decision-making, which has thus far been heavily centralised. To this end, we applaud recent moves to include more non-government experts, and hope this trend will continue.
Two, the central government must delegate more powers to state and district governments to make decisions (especially for lockdowns). The central government can act as a standards-setter using the National Recovery Plan, and allow sub-national governments the flexibility of how to meet these standards.
Three, the government must create conditions to make it easier for the rakyat to help each other. This includes improving current SOPs for disbursing aid by the rakyat and enhancing community empowerment and education (CEE). A paternalistic approach to pandemics does not work, and successful countries like New Zealand and Taiwan relied a lot on their communities (not their governments).
Our final guiding principle for HEAP is to avoid lockdowns. Lockdowns can work — as demonstrated in the first Movement Control Order (MCO) in 2020 — but it comes at a great economic, social and mental cost and cannot be used repeatedly or endlessly. The current lockdown also contains so many loopholes and exemptions that it cannot be called a lockdown in any meaningful sense.
Lockdowns can be "replaced" with a coherent public health strategy that comprises rapid vaccinations, comprehensive testing, robust contact tracing and adequate surge in healthcare capacity. If needed, targeted short-term lockdowns can be deployed, but these must be applied with fairness and generous socioeconomic assistance, and without double standards.
Three supra-HEAP recommendations
After 18-months of Covid-19, many Malaysians now understand public health principles and pandemic strategies. The HEAP recommendations are not new or original; they are a collection of familiar and well-established policies that have worked around the world. To implement them, we will need to consider three factors that are supra-HEAP. These factors are more strategic and they "lay above" the more tactical recommendations in HEAP.
The first supra-HEAP recommendation is a strong central coordinating body. This recommendation is more in the realm of public administration than public health. With so many task forces, committees and advisory boards, there is a high risk of siloed information, uncoordinated decisions, and mixed messages to the public.
The central coordinating body should have MoH at its centre, but with decisions being made in an inclusive manner with clearly defined decision-making criteria and metrics. Decisions must be made using a framework and with best available data, not made based on lobbying, instincts or emotions.
The closest central coordinating body we will have is likely the NRC. The NRC has the advantage of de-securitising health (compared with the National Security Council) and being philosophically close to the reality of an endemic Covid-19. However, the NRC must be backed by appropriate legal powers (either through an Emergency Ordinance or Act of Parliament when it reconvenes) and a decision-making process that is radically transparent, inclusive and data-driven.
The second supra-HEAP recommendation is a strong socioeconomic response for an endemic Covid-19. This recommendation is more in the realm of economics than public health. We must urgently consider direct cash transfers to B40 and M40, as this will protect their nutrition, mental health and ability to stay at home during lockdowns.
Food baskets are unsuitable because we are being paternalistic and trying to predict what the poor rakyat actually wants or needs. Direct cash transfers protect dignity, allow individual choice, inject liquidity into the private sector because the B40 and M40 will spend, and reduce the risk of inefficient government procurement.
At the same time, the government must build the framework for community mental health through community participation. The delivery of mental health services cannot be monopolised or dominated by the government, because the needs are too huge and the community is too important to be sidelined. Such a framework can be a lasting legacy of Covid-19, and we must not miss this opportunity to train a new generation of counsellors and mental health professionals.
The final supra-HEAP recommendation is political stability. This recommendation is more in the realm of politics than public health. We do not take a political position. We are only interested in the health of the rakyat, and we will work with the government of the day for that purpose because we are professionals bound by a strong code of ethics. However, we are also citizens, voters and taxpayers, which give us the duty and right to speak up in support of our country.
It is clear that no country can fight a pandemic without effective political leadership, which comes from stability. However, stability must be balanced with democratic imperatives, like parliamentary check and balance, free and responsible speech, and scrutiny of government performance and procurement.
Public health, democracy and socioeconomic equality are equally important. As they are mutually reinforcing, none is more important than the other. The health professions understand and can manage these equal priorities, and we call on Malaysia's leaders to find a durable, fair and accountable solution for Malaysia's political stability.
The health professions remain united, as professionals
We dedicate this article to the frontline health professionals of Malaysia, all of whom are our sisters and brothers. They have soldiered valiantly in the frontlines, and history will remember them as the true heroes of Covid-19.
Now, we need a Team of 32 Million to fight Covid-19 and bring Malaysia out of these dark days of pandemic and political despair. That requires selfless, courageous and skilled leaders to step up.
---
Dr Amar Singh-HSS is a consultant paediatrician, Dr Khor Swee Kheng specialises in health policies,  Dr Lokman Hakim Sulaiman is a former deputy director-general of health and Dr Zainal Ariffin Omar is the president of the Public Health Physicians Association of Malaysia