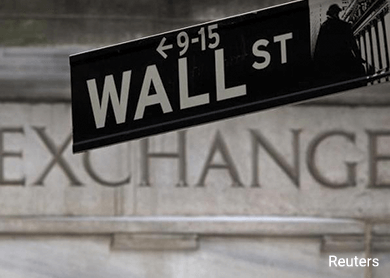 NEW YORK/BENGALURU (Oct 31): U.S. stock indexes finished with their strongest monthly performances in four years on Friday, even as they dipped for the day amid a mixed bag of earnings reports.
For October, all three major indexes posted their biggest percentage increases since October 2011, with the S&P 500 rising 8.3 percent, led by energy and materials, while a measure of volatility fell.
On Friday, CVS Health fell 4.8 percent to $98.78 after a disappointing profit forecast for 2016.
The S&P 500 energy index was the best performing sector, rising 0.7 percent. Exxon rose 0.6 percent and Chevron 1.1 percent after better-than-expected results.
Investors will be looking at data over the next several weeks, including next Friday's employment report, for clues about the economy's health. The Fed signaled on Wednesday a rate hike in December was still possible.
"The market is being held a little bit hostage," said Jeff Buetow, chief investment officer at Innealta Capital in Austin. "It would be nice to have some clarity once and for all of what monetary policy is going to do over the foreseeable future."
The Dow Jones industrial average fell 92.26 points, or 0.52 percent, to 17,663.54, the S&P 500 lost 10.05 points, or 0.48 percent, to 2,079.36 and the Nasdaq Composite dropped 20.53 points, or 0.4 percent, to 5,053.75.
For the month, the Dow gained 8.5 percent, while the Nasdaq rose 9.4 percent.
In a signal of a return to calm in markets, the CBOE volatility index fell 38.5 percent in October - its largest monthly percentage decline on record.
"We're not likely to see another month like this anytime soon," said Marshall Gause, chief executive of Geneva Fund Partners in Denver. "This month was a rebound off the lows."
For the week, the Dow inched up 0.1 percent, the S&P increased 0.2 percent, and the Nasdaq rose 0.4 percent. The S&P posted its fifth straight week of gains, its longest such streak this year.
The S&P healthcare sector index rose 3.1 percent for the week, the best weekly gain since March, spurred by strong pharmaceutical earnings.
Shares of drugmaker AbbVie jumped 10.1 percent Friday to $59.55, the biggest positive driver for the S&P 500 index, after better-than-expected profit and a strong long-term outlook.
Consumer staples slipped 1.1 percent. U.S. consumer spending barely rose in September and the University of Michigan's index on consumer sentiment came in below expectations.
The S&P financial sector index fell 1.4 percent, with Genworth Financial tumbling 10.3 percent to $4.68 after results.
U.S.-listed shares of Valeant Pharmaceuticals dropped 15.9 percent to $93.77, its lowest since July 2013, after cutting all ties with specialty pharmacy Philidor.
LinkedIn shot up 11 percent to $240.87 while Expedia jumped 7.3 percent to $136.30 after results beat estimates.
NYSE advancing issues outnumbered declining ones 1,647 to 1,404, for a 1.17-to-1 ratio; on the Nasdaq, 1,638 issues fell and 1,161 advanced, for a 1.41-to-1 ratio favoring decliners.
The S&P 500 posted 18 new 52-week highs and 4 lows; the Nasdaq recorded 49 new highs and 78 lows.
About 7.4 billion shares changed hands on U.S. exchanges, above the 7.1 billion average for the past 20 trading days, according to Thomson Reuters data.