This article first appeared in City & Country, The Edge Malaysia Weekly, on December 17, 2018 - December 23, 2018.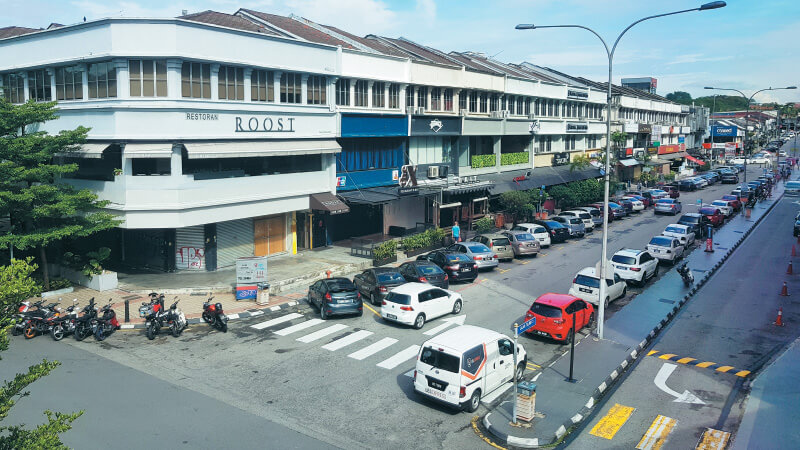 Since the 1990s, Jalan Telawi has established itself as a vibrant hot spot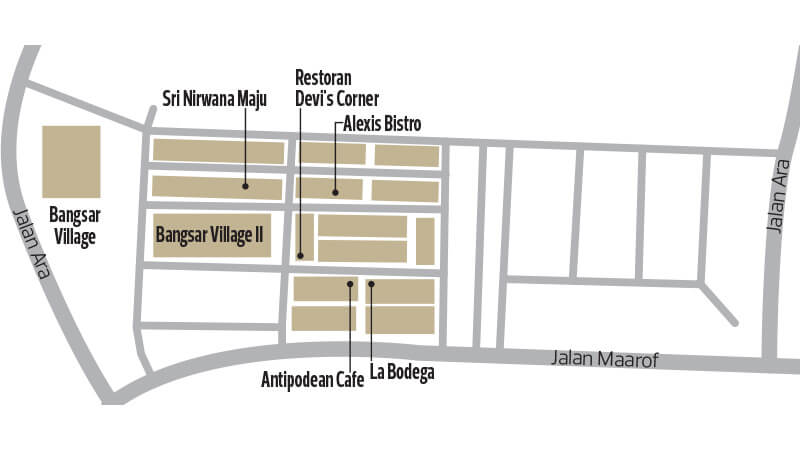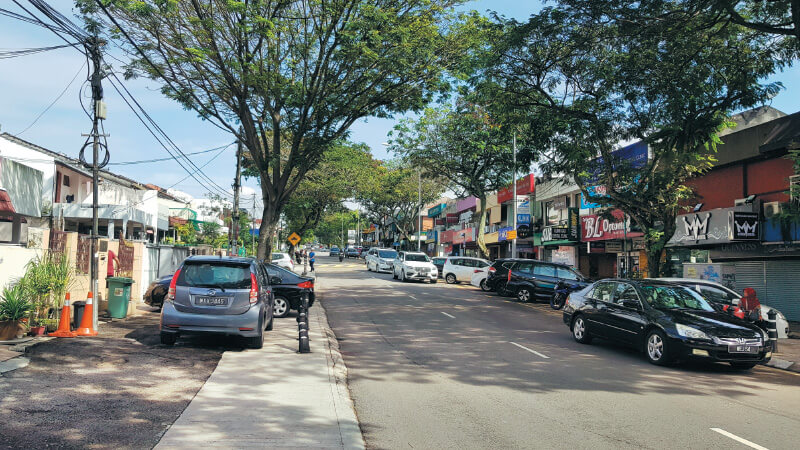 The property types found along Jalan Telawi are mainly commercial and retail shoplots and link houses
The view from trendy rooftop bar, Mantra Bar KL, in Bangsar Village 2 is of the bustling street of Jalan Telawi, which hosts mostly upscale cafés, restaurants, boutiques and watering holes.
The thoroughfare attracts a wide range of people, who can be seen catching up over coffee and cake, shopping at the local designer boutiques or feasting on banana leaf rice at the popular curry houses.
Located in the heart of Bangsar, Jalan Telawi has several branches, of which Jalan Telawi 1 to Jalan Telawi 5 house F&B and retail outlets while Jalan Telawi 6 to Jalan Telawi 9 comprise residential properties.
Notable developments in the Jalan Telawi area include shopping centres Bangsar Village and Bangsar Village 2, both of which are home to popular retailers such as Zara, Massimo Dutti and Ted Baker, and attract constant footfall. Meanwhile, the property types found along Jalan Telawi are mainly commercial and retail shoplots, and link houses.
Since the 1990s, Jalan Telawi has established itself as a vibrant hot spot, thanks to its commercial establishments. "The entire area was covered by rubber plantations some 50 years ago. These were sold in 1962 for around RM5,000 per acre to two property companies — Bandaraya Development and Bangsar Hill Developments — both of which started building residential properties there," says LaurelCap Sdn Bhd head of capital markets, Lou Minn Yian.
"Linked (terraced) houses were built all over Bangsar in the 1960s and sold for around RM18,000 each at the time. Today, some of these houses are going for RM2 million or more," she reveals.
"In the 1990s, the area saw the opening of many F&B outlets but as other entertainment areas sprung up in KL in the 2000s, Jalan Telawi lost some of its appeal and many of the F&B outlets closed down and were replaced by retail shops. Only a few places, like La Bodega, Alexis and Social, managed to survive the downturn. The establishment of Bangsar Village and Bangsar Village 2 helped put the Jalan Telawi area back on the map with more upmarket retail offerings."
According to Lou, the monthly rent for the Jalan Telawi shoplots ranges from RM8 to RM11 psf for the ground floor and RM3 to RM4 psf for the first floor. "The yields for the shoplots on Jalan Telawi are around 4% to 4.5%.
"Meanwhile, the monthly rent for residential properties (consisting of 2-storey terraced houses) on Jalan Telawi is RM5,000 to RM6,000. The yields for these properties are from 3% to 3.5%," she says.
"Commercial, retail and shoplot transactions on Jalan Telawi in the past five years (2013 to 2018) have been generally stable, hovering at RM6 million to RM8 million. Transactions of terraced houses in the same review period were between RM1.5 million and RM2 million."
A key challenge for Jalan Telawi lies in the stiff competition from other upcoming areas. "Competition arising from other similar developments, such as Plaza Arkadia in Desa ParkCity, may affect Jalan Telawi's ability to draw the crowds," says Lou.
Nonetheless, the future looks bright for Jalan Telawi. "It will always be relevant, although its market share has been pared by newer developments such as Damansara City Mall in Bukit Damansara, Bangsar South and Plaza Arkadia," says Lou.
"In terms of upcoming projects, we notice two in Jalan Telawi. One is a 4-storey commercial block while the other is a renovation and addition of a 2-storey basement car park for two existing commercial lots."