This article first appeared in City & Country, The Edge Malaysia Weekly, on June 7, 2021 - June 13, 2021.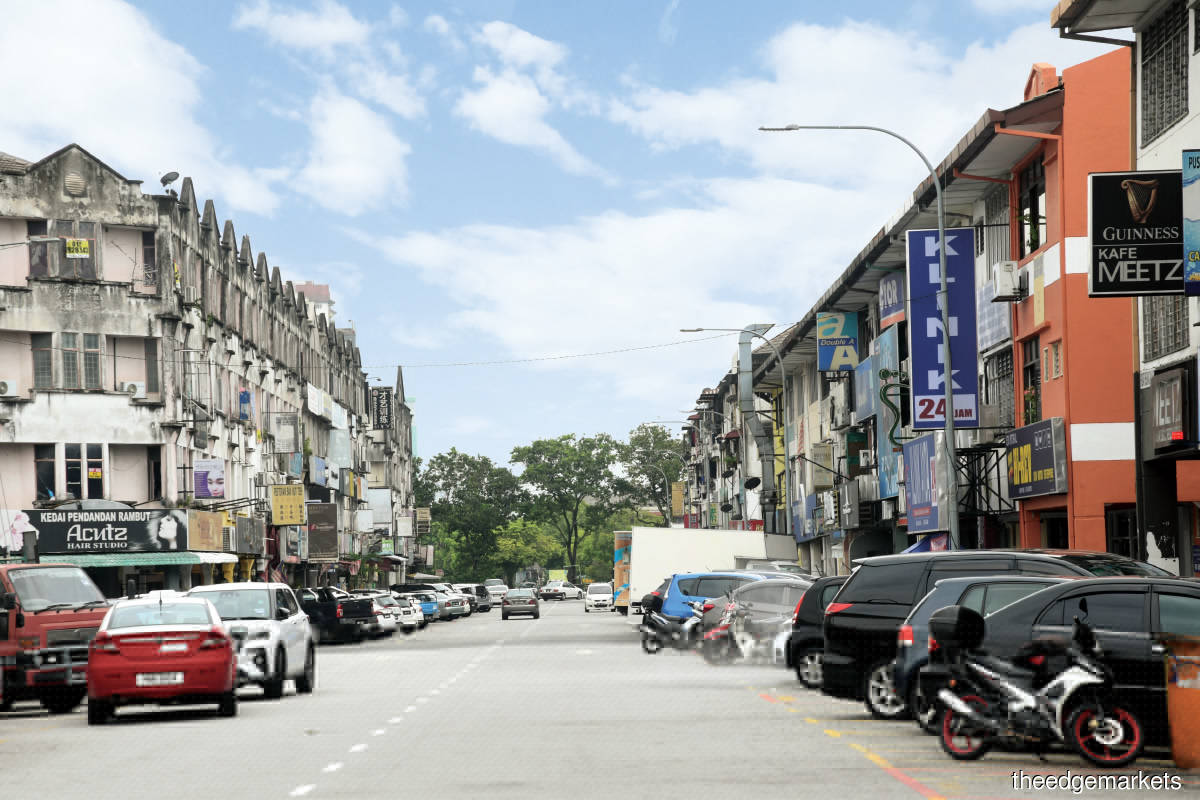 Located adjacent to Town Park Pandan Indah, the commercial area in Pandan Indah, Kuala Lumpur, comprises several roads, with Jalan Pandan Indah 4/1 and Jalan Pandan Indah 4/2  forming one side of it. The roads are Jalan Pandan Indah 4/1A, Jalan Pandan Indah 4/3, Jalan Pandan Indah 4/3A, Jalan Pandan Indah 4/4, Jalan Pandan Indah 4/5, Jalan Pandan Indah 4/6,
Jalan Pandan Indah 4/6A, Jalan Pandan Indah 4/6B, Jalan Pandan Indah 4/8, Jalan Pandan Indah 4/10, Jalan Pandan Indah 4/33, Jalan Pandan Indah 4/36 and Jalan Pandan Indah 4/38.
Developed by Maxisegar Sdn Bhd — a wholly-owned subsidiary of Talam Transform Bhd, formerly known as Talam Corp Bhd — in the 1980s to 1990s, the influx of people into Pandan Indah was a natural process, as developments took root in the 1980s. The Pandan Indah commercial area started to take shape in 1995, according to Metro Homes Realty Bhd executive director See Kok Loong.
"About 60 years ago, Pekan Ampang was the main town in today's Ampang Jaya municipality, while the area we know as Pandan Indah was a tin mining hub. Today, evidence of Pandan Indah as a mining town remains only in the history books and in the memories of senior citizens, but newcomers
are clueless about the area's early days. Although it is no longer a mining town, Pandan Indah continues to lure people to live within its boundaries, owing to its proximity to Kuala Lumpur city centre," says See.
"Jalan Pandan Indah comprises mainly 2- and 3-storey shopoffices, with a few 4-storey shop apartments. They are occupied by businesses such as food and beverage outlets, convenience stores, banks, tyre shops, pet shops, pharmacies, stationery shops, a frozen seafood and meat shop, car wash services, bakeries, clinics, hair salons, veterinary clinics, number forecast dealers, electronic shops and car accessories shops."
Andrew, who worked in Pandan Indah for two years, is a frequent customer of Restoran New 2020. "The Chinese restaurant has a wide variety of food stalls serving wan tan mee, curry mee, pork noodles, kolo mee (Sarawak dry noodles) and shredded chicken kway teow. I would always opt for kolo mee — slightly thick and flat noodles topped with thin slices of char siew, minced pork and chopped scallions.  It's simply delicious," he says.
See notes that most of the commercial properties in Jalan Pandan Indah are sold on a strata basis. "Transaction data shows that the ground floor units of the intermediate shops, with built-ups of 1,302 to 1,496 sq ft, were sold for RM1 million to RM1.3 million in 2020. Monthly rents range from RM1.80 to RM2.50 psf, giving yields of 4% to 4.5% a year.
"For the residential segment, the 2-storey townhouses, 4-storey shop apartments and apartments have built-ups of 700 to 1,500 sq ft and were transacted at RM168,000 to RM450,000 in 2020. Rental rates are from RM1 to RM1.20 psf a month, yielding 4% to 5% a year."
The area is five minutes' walk to MidPoint Shopping Complex — the first shopping complex in Pandan Indah — which opened its doors in 1999. The complex is wholly-owned and managed by Grand Swift Sdn Bhd, with stakeholders comprising Malaysian Kuwaiti Investment Company (MKIC) and CM Lim Holdings (of LGB Group), according to its official website. It is also near Masjid Al-Azim, Menara Maxisegar, Menara MPAJ and Pantai Hospital Ampang.
The outlook for Jalan Pandan Indah appears stable, as there is no new supply of commercial properties in the surrounding area, says See. 
"There is demand for the residential segment but capital appreciation is limited because the properties are old and there are no new developments or transport amenities such as MRT and LRT stations in the locality to push up the values of existing properties."