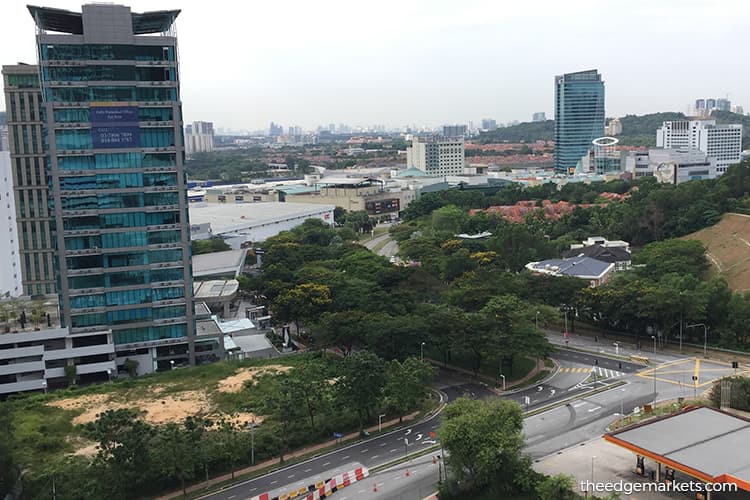 KUALA LUMPUR (April 3): A former deputy minister and a former law professor, who is now a practising lawyer, have urged the police and court to strike a balance in the enforcement of the movement control order (MCO) and punishing offenders during the period.
Both former de-facto deputy Law Minister Mohamed Hanipa Maidin and former Universiti Malaya lecturer Datuk Gurdial Singh Nijar do not challenge the implementation or the existence of the MCO but are concerned about justice, rule of law and striking a balance in giving remand for sentencing.
"Yes, in my view, the MCO is definitely a good move given the turmoil we are currently facing. Hence it ought to be respected and duly complied with by all irrespective of their backgrounds or status. Therein lies the rule of law. After all, it is there in order to save all of us from this fatal virus.
"When the people have been constantly reminded to obey the MCO, yet blatantly ignore such an order, I think, the authority has every right to take any necessary action against them. It is highly reasonable, as far as I am concerned," said Hanipa, adding in his view it is fair to caution, arrest or even indict the person in court.
However, the former deputy minister, who is also the Sepang MP, cautioned that one should never dispense justice based on emotion or anger as it would severely cloud judgement.
"And it would be grossly unfair, as a result. Yes, we may dislike or hate the offender but we should never deny him or her the benefit of rules of fairness," he opined to theedgemarkets.com.
Gurdial, who is also National Human Rights Society (Hakam) president, meanwhile said last week saw a number of people bundled off in police vans, remanded in police lock-up and subsequently charged in court to face potential punishment of fines and even imprisonment.
"These are not some high criminals. They are ordinary members of the public who were found outside their abodes during this Covid-stricken stay-home lockdown. The road to the court-house is not an easy one," he told theedgemarkets.com.
Public not used to such measures
Generally, Gurdial said the police have acted sincerely and moderately, but they must guard against a besmirching of their role by any disconcerting acts of a few.
"In particular, there ought to be a public disavowal of such action. The public is not used to the implementation of such drastic measures. Their implementation should be viewed as encouraging people to restrict their movements to the bare essentials.
"And it will be a steep learning curve for the public to reorder their lifestyle to these new restrictions. In short, the newly minted regulations should be implemented in a facilitative rather than a punitive way. Except perhaps for the exceptionally wilfully defiant recalcitrant," he added.
The Hakam president said the United Nations Human Rights Commission advises: "Covid-19 is a test of societies, of governments, of communities and of individuals. It is a time for solidarity and cooperation to tackle the virus, and to mitigate the effects, often unintended, of measures designed to halt the spread of Covid-19."
"Respect for human rights across the spectrum, including economic and social rights, and civil and political rights, will be fundamental to the success of the public health response," he quoted the UN, adding that ultimately the country must emerge from this pandemic with its human rights record unscathed.
Why excessive bails?
Hanipa also questioned why excessive bails are imposed after the offenders are charged.
"Is it fair and just? I am of the view that it would defeat the whole idea of having a bail system in the first place should the court seek to impose any excessive bail. A bail is never meant to punish or penalise. The notion of proportionality is also part of justice.
"The bail system is created in order to secure the attendance of any suspect who is charged for a crime in court. It never seeks to penalise. A person is presumed innocent until proven otherwise. This is known as a presumption of innocence. This is a universal principle in any legal system, Islam included," he emphasised.
Pointing to legal maxims "justice must be tempered with mercy", "not only must justice be done, it must also be seen to be done", "let justice be done though the heavens fall", Hanipa said all of these ought to be adhered to if we are really serious in seeing the rule of law reigning supreme.
Indeed, he said it is fascinating to await what sentence the court might mete out against a person who allegedly disobeyed the MCO in order to buy Maggi instant noodles in citing a case in Kelantan, where an 18-year-old student continued to be remanded with an RM800 bail, despite his father having passed away.
"Would the court duly consider such extenuating circumstances? Once again, I don't want to speculate."
"In Islam, there is a popular story whereby the second Caliph, Sayidina Omar Al Khatab, was reported to have suspended the implementation of the Islamic penal system during a famine season. A person who had been accused of stealing was discharged and acquitted simply because he committed such a crime due to hunger. Such a reason, the court held, constituted a reasonable doubt. And doubt invalidates hudud law in Islam," he added.
#dudukrumahdiamdiam. We will deliver the news to you at theedgemarkets.com.