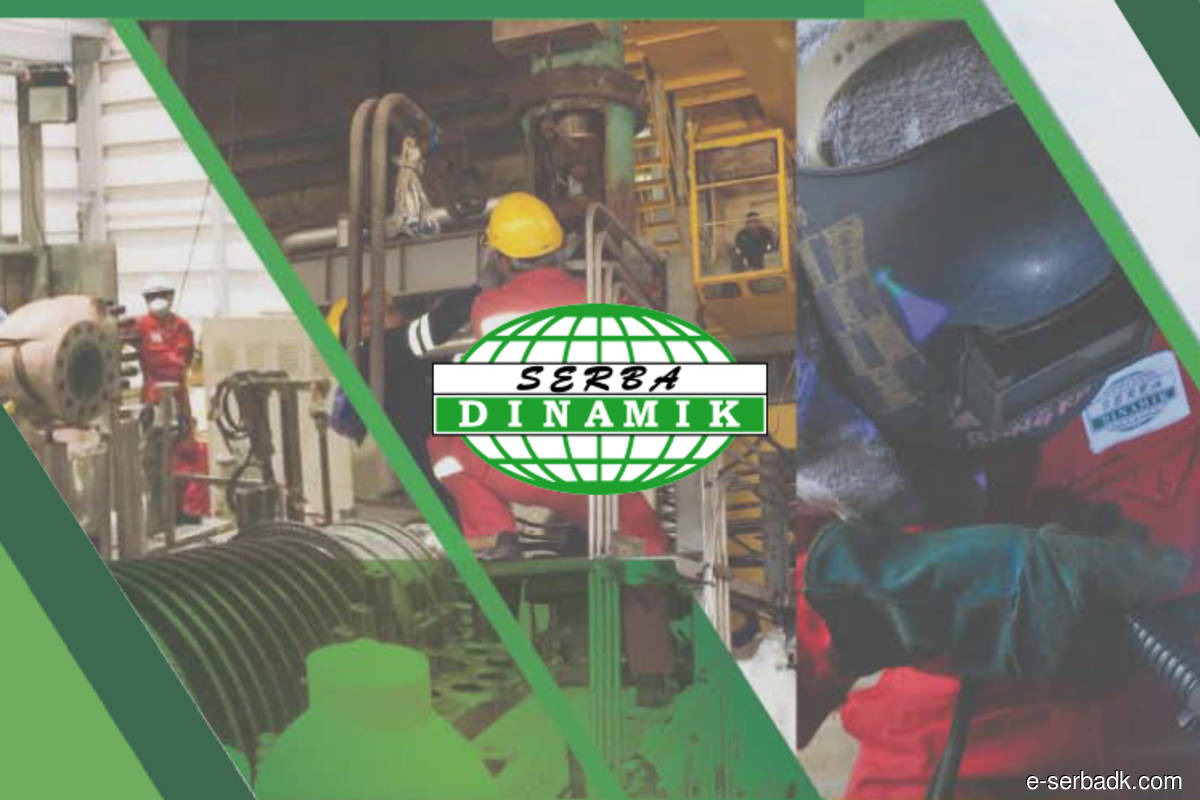 KUALA LUMPUR (Dec 8): Serba Dinamik Holdings Bhd has sought to recuse the judge in its lawsuit against Bursa Malaysia Securities Bhd on the appointment of E&Y Consulting Sdn Bhd to undertake a special independent review on the company.
Serba Dinamik applied for the recusal of Justice Datuk Ahmad Fairuz Zainol Abidin on the grounds that he had served in Securities Commission Malaysia (SC) in the past, the High Court was told on Wednesday (Dec 8).
Justice Ahmad Fairuz previously served as executive director of enforcement in SC in 2012, before serving as SC deputy chief executive in March 2016, Serba Dinamik noted in its written submission.
Lawyer Mak Lin Kum, who appeared for Serba Dinamik, argued before Justice Ahmad Fairuz that there exists "real danger of bias" as a result.
He said the judge may be perceived to have a favourable view on the actions of SC and Bursa Malaysia, which were conducted by former staff or colleagues of the judge during his SC days.
Serba Dinamik's submission also pointed to a raid conducted by SC on the company, and the fact that SC is conducting an investigation into the company. It also raised SC's watching brief status in the hearing.
In response, lawyer Datuk Loh Siew Cheang, who appeared for Bursa Malaysia, submitted that SC is not a party to the originating summons filed by Serba Dinamik amid the special independent review fiasco.
"It is compellingly natural for the SC, as the chief regulator of the capital markets, to take an interest in the proceedings as an observer," Loh said.
The lawyer also argued that the grounds offered by Serba Dinamik are conjectures or surmises.
This, he said in his written submission, is akin to saying a former public prosecutor who becomes a judge should not sit in a criminal court, for fear that the judge's mind would be coloured because the judge was formerly a prosecutor.
Christopher Leong, the lawyer holding the watching brief for SC, also interjected to point out that Serba Dinamik had no objection when SC's request to hold the watching brief was made previously.
"It is anomalous for the plaintiff to use this as ground for recusal," Leong said.
After the oral submissions, Justice Ahmad Fairuz said hearing of the application will continue on Thursday (Dec 9).
Serba Dinamik has been under regulator and public scrutiny amid several issues raised by its then-external auditor KPMG involving its accounts for the 12-month period ended Dec 31, 2020.
Back in May, Serba Dinamik said KPMG had flagged transactions, receivables, payables and materials on site involving Serba Dinamik, and that it was not able to identify counterparties in the transactions.
The company has since sued KPMG for breach of duty, and separately sued Bursa Malaysia for acting in excess of power by instructing the independent review, and E&Y Consulting for allegedly misrepresenting its eligibility when appointed to conduct the review.
It is seeking a court declaration that the review was null and void, and has also applied for a court order to block any release of the factual findings update arising from the review by E&Y Consulting.
Bursa Malaysia, which itself filed a civil suit to force Serba Dinamik to reveal the review updates to the public, has also instructed the company to release its annual report for the 18-month period ended June 30, 2021 by Dec 8.
The company's shares have been suspended from trading since Oct 22 due to its refusal to release the update. It last traded at 35 sen, giving a market capitalisation of RM1.3 billion.